Chelsea Clinton Will Be There. Will You?
Points of Light announced today that Chelsea Clinton, vice chair of the Clinton Foundation, will be among the featured speakers at the opening session of its 2014 Conference on Volunteering and Service, June 16-18 in Atlanta.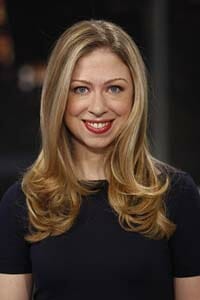 Ms. Clinton works with her parents, President Bill Clinton and Secretary Hillary Rodham Clinton, to drive the vision and work of the Clinton Foundation. Over the past 12 years, the foundation has built partnerships among governments, businesses, nongovernmental organizations and individuals everywhere to strengthen health systems in developing countries, fight climate change, expand economic opportunity in Africa, Latin America and the United States, and help Americans live healthier lives. Additionally, Clinton Global Initiative members have made more than 2,800 Commitments to Action to improve more than 430 million lives in more than 180 countries.
She also established – and continues to lead – the Clinton Foundation Day of Action program, which identifies and organizes meaningful service opportunities for foundation staff, friends and partners and for the wider foundation community. As one of the strongest champions of the Clinton Global Initiative University, she works to empower the next generation of change makers to take action on some of the world's most urgent challenges. And through the Clinton Foundation Millennium Network, she plays an integral role in inspiring young leaders and philanthropists to get involved in the work of the foundation.
"Chelsea Clinton is a passionate advocate for the power of each individual to effect positive change in the world," said Tracy Hoover, president of Points of Light. "She is one of the leading voices of her generation and we are honored to welcome her to Points of Light's Conference on Volunteering and Service."
Each year, the Conference brings together 5,000 leaders in the global volunteer service movement for three days of inspiring speakers, thought-provoking discussions, hands-on service projects and learning workshops. For more information or to register, visit www.volunteeringandservice.org.
Share this post
---