When Your Team Has Competing Priorities, Do This
This post is by Jeffrey Whitford, global citizenship manager at Sigma-Aldrich, a St. Louis-based company whose biochemical, organic chemical products, kits and services are used in scientific research globally. Hear more from Whitford at the Collaboration and the Future of Pro Bono and Skills-Based Volunteering session June 17 at the Points of Light Conference on Volunteering and Service in Atlanta.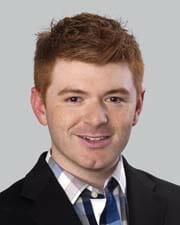 Jeffrey Whitford
Collaboration. It's one of the most frequently used words in the philanthropic space, but is it being done successfully? Clearly, there are some great examples of collaboration, but what you typically find is that many collaborations start off with the best of intentions, but don't accomplish what they set out to do.
Collaborations are a lot like families. There can be a number of competing opinions and priorities and often times each family member thinks he or she knows how best to get something done. But at the end of the day, you're passionate about what you're doing so you try to make it work. Does this sound familiar?
Several years ago I was having breakfast with a colleague. We were talking about the need for regional businesses to work together to solve the challenges that are bigger than what we can tackle individually. My colleague told me she had this same conversation with another one of our peers and encouraged me to reach out to connect.
Shortly after that call, I became part of a group representing 10 major St. Louis-based companies focused on STEM (Science, Technology, Engineering and Math) education and a leading higher learning institution. We came together to talk about how to address the shortfall of STEM-based education in the region, which was affecting the talent pipeline.
As a group, we spent two years gaining an understanding of the ecosystem. We talked to teachers, school administrators, state officials, the region's higher education leaders, our own talent acquisition teams and conducted countless studies on best STEM education practices around the world.
While two years without any tangible outcome might seem like a waste, it was one of the smartest things we could have done. We had an intimate knowledge of the subject. We spoke a common language and agreed to a common vision.
Instead of funding enrichment activities outside of the classroom, we saw an opportunity to partner with school districts and invest in their greatest assets – their teachers – who are the constant in the education equation. Without having this foundational agreement in place there is no way we could be where we are today.
For several years our group went without a name. We now have one, STEMpact, a play on the word "impact" and our belief that STEM-capable learners are a big part of solving the challenges we face. We didn't realize the importance of our work or the interest from the St. Louis region until we received reports back from people who had heard that this "clandestine group" had gotten together to talk about STEM.
We're not a formal organization. We all have to dig deep and pitch in. We're doing the dirty work, with the help of several brilliant individuals who are leveraging their experience to make sure we stay on the right track. This July, we'll host our third two-week, intensive STEM Teacher Quality Professional Development Institute. Initial results are positive. We've seen test score improvements in math and science in our evaluation results from year one and are eagerly awaiting the follow-up results from our 2013-2014 school year investment.
We've been successful because we've been deliberate about communicating our expectations, we've been forthright in our disagreements and we've worked collaboratively to find solutions to the problems we face. Through collaboration, we are charting a new course for the fast-changing world in which we live.
Share this post