Why IBM Is America's Most Community-Minded Company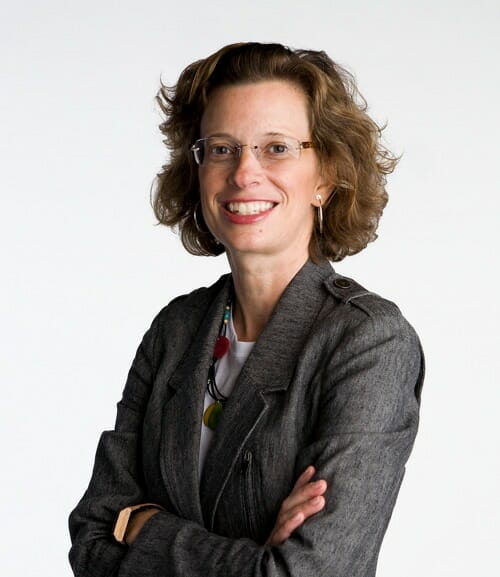 Today's post is republished from Citizen IBM on Nov. 19. This blog is written by Michelle Nunn, CEO of Points of Light, the largest organization in the world dedicated to volunteer service.
You may have suspected that IBM was the nation's most community-minded company. Now you have proof. Last week, BloombergBusinessweek published the first-ever Civic 50, a groundbreaking national initiative to identify the 50 companies having the greatest community impact. IBM was ranked No. 1.
By identifying how companies are using their time, talent, and financial resources to improve their communities, The Civic 50 sets the standard for corporate civic engagement nationwide. Working with The National Conference on Citizenship, Points of Light developed The Civic 50 to inspire companies seeking to become better partners in their communities. This year's top five companies are:
IBM
Citi
AT&T
Aetna
Capital One Financial
These companies have a commitment to community that is deeper than simple checkbook philanthropy – they align their core businesses with social issues they seek to tackle. From employee volunteering to community nonprofit partnerships, the range of activities is broad and they are making a difference in health, education, child enrichment, poverty reduction and disaster relief. Here are just a few of the great things these companies are doing:
IBM's Smarter Cities Challenge sends teams of experts around the world to solve community problems.
Southwest Airlines' "Adopt-A-Pilot" uses aviation-themed activities related to science, writing and other core subjects to educate 349,000 students.
Abbott's scientists and engineers have joined forces with Partners in Health to fight the war against malnutrition in Haiti.
Target's "Meals for Minds" program brings food to needy K-12 students and their families, recognizing the connection between hunger and school performance.
Allstate has educated 6.3 million teenagers about the importance of safe driving.
FedEx delivers emergency shipments of medicine to disaster areas.
Hasbro's "Good Grief Camps" serve children who have lost loved ones in the military.
Capital One's MoneyWi$e program has aided 3.5 million people with multilingual educational materials about theft, fraud and money management.
What is good for the community can also be good for the business and its shareholders. Here are a few of the rewards:
A 2010 CSR Perception Survey found 40 percent of respondents willing to take a pay cut to work at a socially responsible company, and 72 percent would sacrifice spending or salary to support corporate social responsibility initiatives.
The same survey found 75 percent of consumers say corporate responsibility is important to them, and they are more likely to purchase products or services from a company after reading its responsibility agenda.
Ninety percent of the managers at Capital One said they saw an improvement in leadership skills from employees participating in pro bono programs.
IBM's Corporate Service Corps members say their service has bolstered their job performance, skills and desire to build their careers at IBM.
The Civic 50 is an important call to action – not only to companies already demonstrating community leadership and investment, but also to companies seeking to broaden their civic engagement. Check out the top companies at The Civic 50.
Share this post