Youth Summit Empowers Next Generation
More than 10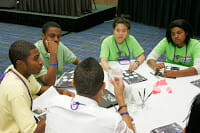 0 young people, age 13 to 16, from New Orleans and around the nation convened at the NCVS for the Youth Champions of Service Summit, hosted by generationOn, the youth service division of Points of Light Institute, and Learn & Serve, and sponsored by Hasbro.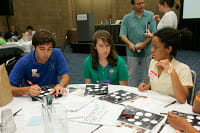 This empowering event capitalized on these young leaders' shared experiences to reflect on the power of service and discuss the importance of youth involvement in service.
The day began with a special service project where the youth attendees packed seed packets to be distributed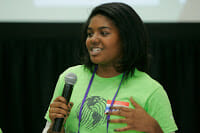 via New Orleans' new Pay It Forward initiative, which will provide aid to the victims of recent Mississippi River flooding. The seed packets will be sent to organizations serving youth in Butte LaRose, a small community inundated by floodwaters.
Participants then worked to develop an idea for leading a service project aligned with their own personal strengths, interests and goals. Additionally, a panel of outstanding young leaders p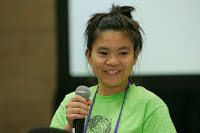 articipated in a discussion moderated by Kevin Martinez, senior director of corporate outreach at ESPN, which inspired and energized all the attendees.
The summit truly demonstrated the ways youth can become champions of service and continue to make a positive impact in their communities throughout the summer and beyond.
Share this post