The 2022 George H.W. Bush Points of Light Awards Celebration Auction
LOT 1: SET SAIL ON THE BEACH BOYS GOOD VIBRATIONS CRUISE
Premium Access on The Beach Boys Good Vibrations Cruise
Donated by Mike and Jacquelyne Love
Enjoy a 5-night round trip cruise for two aboard the chic Norwegian Pearl of Norwegian Cruise lines from Miami to Harvest Caye, Belize, and Costa Maya, Mexico, in this once-in-a-lifetime experience. You will receive access to the restricted Artist level, The Haven, and have VIP seating at all The Beach Boys programmed events. Sing and dance the night away knowing you have one of the best seats in the house.
After a night of live performances, you and your guest have the exclusive opportunity to dine privately over breakfast with Mike and Jacquelyne Love at The Haven. Beyond the ship, relax on the serene beach of the private island of Harvest Caye, Belize, then engage in the local culture and swim in crystal blue waters in Costa Maya, Mexico.
Cruise dates: March 3–8, 2023
This package includes:
5-night round trip cruise for two in a premium cabin.
First-class domestic airfare to the port of departure Miami.
Hotel accommodation for the evening of March 2, 2023, at cruise-sponsored hotel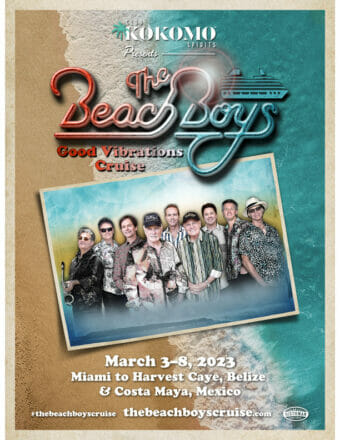 LOT 2: ON-STAGE SING-ALONG TO "BARBARA ANN" WITH MIKE LOVE AND THE BEACH BOYS
Priceless Performance Experience with The Beach Boys on Tour
Donated by Mike and Jacquelyne Love
This is your chance to perform alongside musical legends! Become a member of The Beach Boys while standing side by side with Mike Love and Bruce Johnston performing their international hit party song, "Barbara Ann." A song often requested by First Lady, Barbara Bush, this hit single has inspired millions around the world to unite in dance!
Your party of four will enjoy concert tickets, premiere seating and backstage passes to one of the incredible performances of The Beach Boys 2023 tour. Please note, the package is valid during The Beach Boys 2023 tour for public performances only and subject to TBB management approval. The 2023 tour will be announced after January 1, 2023. Package expires December 31, 2023.
This package includes:
Concert tickets and backstage passes for four
Onstage opportunity for one member of your party as a special guest member of the band for 'Barbara Ann'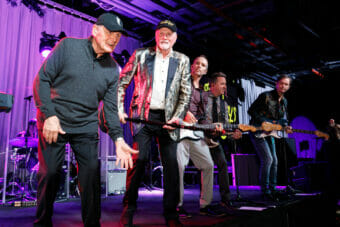 LOT 3: ONCE IN A LIFETIME EXPERIENCE AT THE INVITATION-ONLY HACIENDA PATRÓN
The La Casona Guest House – Exclusive Vacation
Donated by Patrón Tequila and Ed and Ashley Brown
A fully immersive experience for four couples at Patrón's luxury, invitation-only boutique guest house located in Jalisco, Mexico. Over the course of three days, guests will have the opportunity to take a private tour of the Patrón Hacienda and Distillery, which is not open to the public. Guests will also enjoy regional cuisines, world class cocktails, and surprises around every corner.
The La Casona Guest House, which is also not open to the public, is nestled in the agave fields at The Patrón Hacienda's gated compound. Visitors who are lucky enough to receive an invitation will live and learn the history behind the world's largest selling super-premium tequila brand.
This package includes:
A 3-day experience at Patrón's invitation-only guest house
A private tour of the Patrón Hacienda, Agave Fields and Distillery
Regional cuisines and world-class cocktails prepared by La Casona's expert culinary team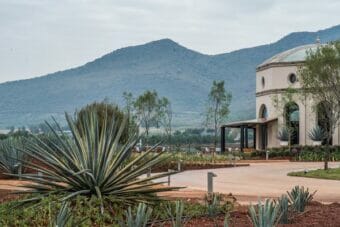 LOT 4: STAR WARS GALACTIC STARCRUISER EXPERIENCE
a revolutionary new 2-night experience where you are the hero
Donated by The Walt Disney Company
You and your group will embark on a first-of-its-kind Star Wars adventure that's your own. It's the most immersive Star Wars story ever created—one where you live a bespoke experience and journey.
Arrive at the Walt Disney World® Resort terminal, board a launch pod and rendezvous with the magnificent Halcyon starcruiser. Throughout the ship, you'll interact with an eclectic collection of characters, sit down to exotic galactic cuisine and perhaps even plot a secret mission together.
Choose your path. Seek out the inner workings of the legendary starship, learn the traditional art of wielding a lightsaber and even jump on a transport to the planet Batuu—where your mission continues at Star Wars: Galaxy's Edge!
This package includes:
2-night stay for up to four guests in a standard cabin, meals (excluding alcoholic and specialty beverages) and the opportunity for exclusive experiences, missions and activities.
Entry to Star Wars: Galaxy's Edge – as well as the rest of Disney's Hollywood Studios®— for up to four guests as part of your planetary excursion to Batuu.
Valet parking at Star Wars: Galactic Starcruiser.
2-night resort stay in a standard room at a Deluxe Resort, subject to availability and selected in Disney's discretion, for up to four guests.
Four 3-day Theme Park Tickets with Park Hopper® Option for three days of fun for four guests.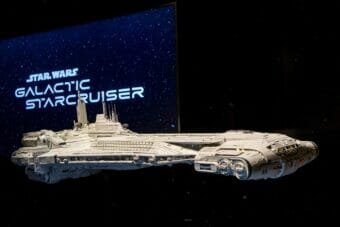 Learn More About This Event