The George H.W. Bush Points of Light Awards Celebration
About the Celebration
The third annual celebration of The George H.W. Bush Points of Light Awards will honor individuals who demonstrate the transformative power of service, and who are driving significant and sustained impact through their everyday actions and words that light the path for other points of light. Plans are underway for the 2021 Awards Celebration to be held on September 28 in New York City and livestreamed for a global audience.
Click below to support The George H.W. Bush Points of Light Awards, our mission and help transform ideas into action, and RSVP for the livestream to celebrate with us and receive a complimentary viewing guide.
Donate
RSVP
Sept. 28 at 8:00 p.m.
In-person and Livestreamed from New York City
Francine A. LeFrak - 2021 Honoree
Founder, Francine A. LeFrak Foundation and the Same Sky Foundation Fund
Learn More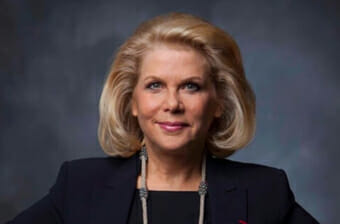 Sponsorship Opportunities
If you are interested in sponsorship opportunities for the third annual celebration of The George H.W. Bush Points of Light Awards, please email Kelly Kener at [email protected] Select a sponsorship level for full benefit details. Full sponsorship benefits are subject to timing.
Signature Partner: $250,000
Verbal recognition by Neil Bush, Board Chair, from the event stage during the program

Signature

level recognition on all Awards materials, including logo/name displayed from the event stage

Invitation to provide congratulatory remarks to honorees during the awards program 

​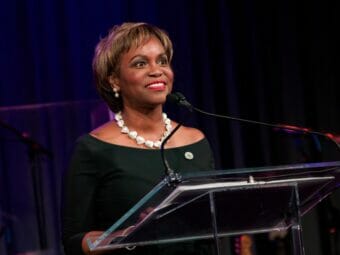 Platinum Sponsor: $100,000
Platinum level recognition on all Awards materials

Invitation to join the Awards Honorary

Committee

Ongoing personalize updates from CEO on mission impact milestones and strategic

initiatives

Two Tables (up to 20 seats) to the Awards Celebration with premiere table placement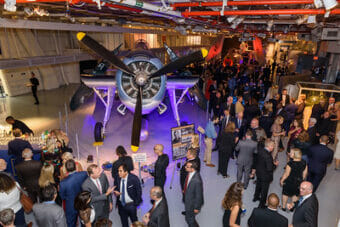 Diamond Sponsor: $50,000
One table to the Awards Gala dinner with premiere table placement

Special meet and greet

opportunities with Honorees, Co-Chairs and Honorary Committee Members

Personal concierge

pre-event and night of registration, seating and table service by Points of Light staff for all guests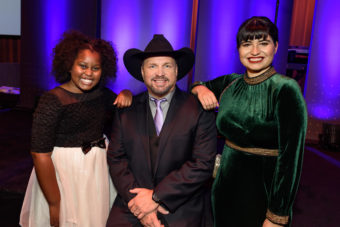 Gold Sponsor: $25,000
One table to the Awards Celebration or sponsor appreciation box

Recognition as a Gold sponsor in

event program

Recognition in the Points of Light Annual Report under the Circle of Friends Major

Gift Society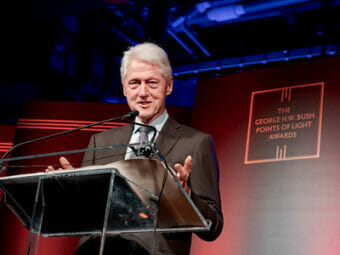 Silver Sponsor: $10,000
Sponsor appreciation box

Recognition on the Points of Light website

Recognition as a Silver 

sponsor in event program
Bronze Sponsor: $5,000
Recognition as a Bronze sponsor in event program 

​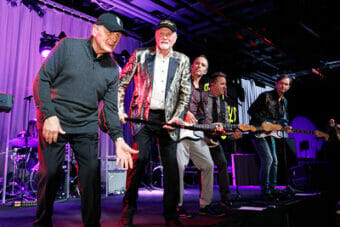 Inspiration Honor Roll: $2,500
Invitation to join select Points of Light mission impact presentations and webinars

​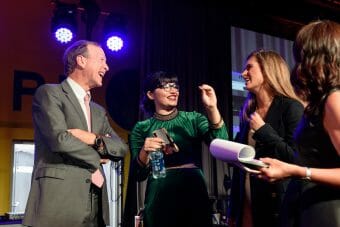 Inspiration Honor Roll: $1,000
Recognition of your honorarium will be included on your nominees listing within our Inspiration 

Honor Roll

Digital celebration package

Recognition in the Points of Light Annual Report 

​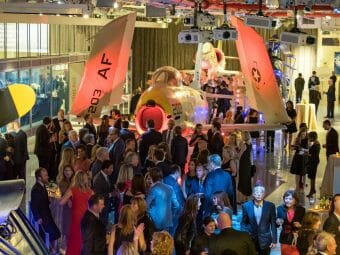 HONORARY CO-CHAIRS
Presidents Jimmy Carter, Bill Clinton, George W. Bush and Barack Obama graciously served as Honorary Co-Chairs of The George H.W. Bush Points of Light Award Celebration.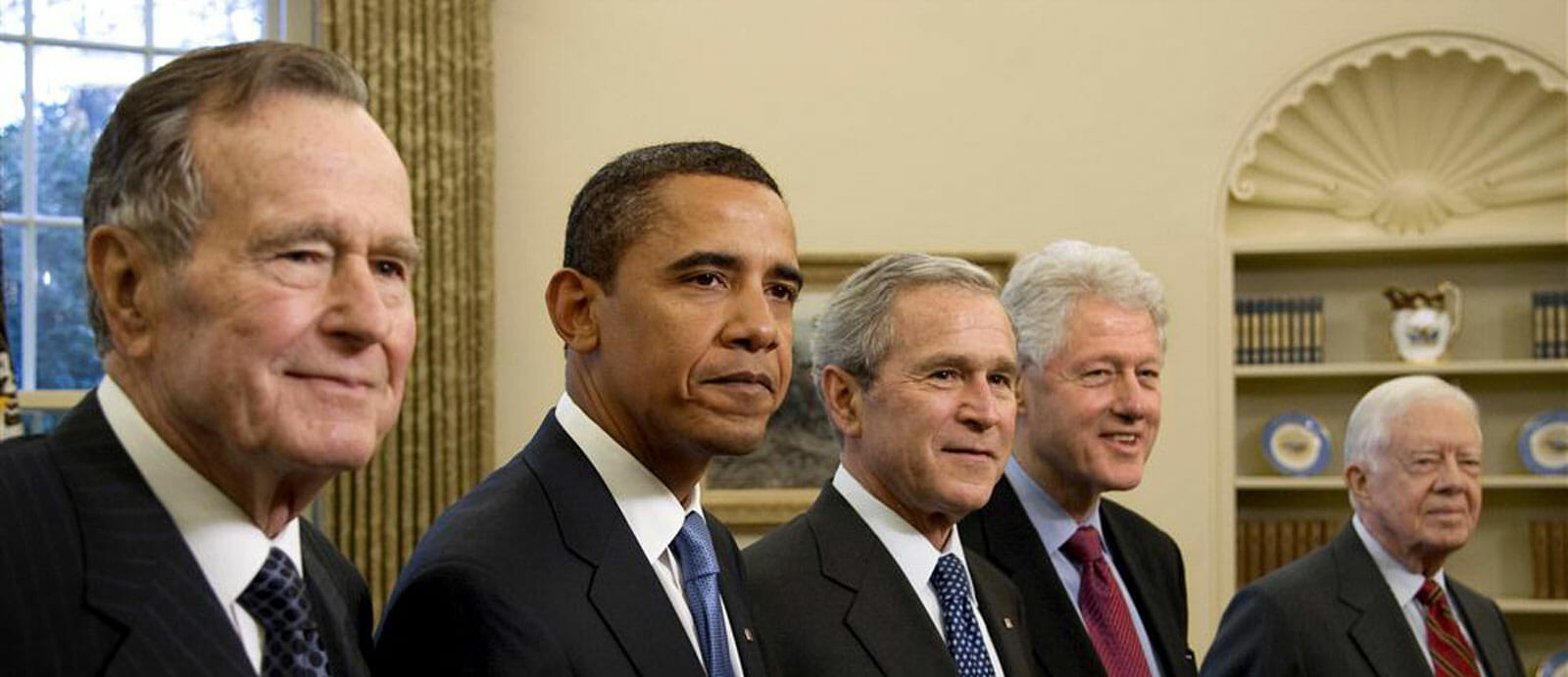 Awards Celebration Co-Chairs
Barbara Bush
Jenna Bush Hager
Lauren Bush Lauren
Wendy Wear Stapleton
Victor and Patricia Ganzi
Awards Celebration Committee Co-Chairs
Lawrence E. Bathgate, II and Michelle Bengué Bathgate
Awards Celebration Committee
Jean Becker
Neil M. Bush
Bob and Colleen Grady
Gregg Petersmeyer
Ed and Patti Rogers
Eric Tanenblatt
Marie and Andy Unanue
Awards Celebration Honorary Committee Members
James and Susan Baker
Wolf and Lynn Blitzer
Nicholas Brady
Adam and Tehillah Braun
Nancy Brinker
Tom and Meredith Brokaw
Christopher Buckley and Dr. Katherine Close
Ashley Bush and Julian LeFevre
Pierce and Sarahbeth Bush
Dana and Paula Carvey
Kristin Clark
Chelsea Clinton and Marc Mezvinsky
Barbara Franklin
Wally and Sandy Ganzi
Robert and Becky Gates
Maurice "Hank' and Corrine Greenberg
Carla Hills
Reverend Jesse L. Jackson, Sr.
Edwina and Tom Johnson
Dorothy Bush Koch and Bobby Koch
Gigi Koch
Robert Koch
Herb and Natalie Kohler
Mike and Mickie Krzyzewski
David Lauren
Sam and Lee LeBlond
Mike and Jacqueline Love
Reba McEntire
Johnny and Jeanie Morris
Courtney and Jim Nantz
Jack and Rachel Oliver
Dana Perino and Peter McMahon
Colin and Alma Powell
Dan and Marilyn Quayle
Paul and Lauren Rieckhoff
Condoleezza Rice
Ellie and Nick Sosa
Craig and Dorothy Stapleton
Louis and Ginger Sullivan
Hamdi Ulukaya
George IV and Nancy Walker
Nicole Wallace
Awards Celebration Sponsors
SIGNATURE SPONSOR
The Embassy of the State of Qatar in the United States
PLATINUM SPONSORS
Ganzi Family Foundation
Seadream Family Foundation
Marie and Andy Unanue
Mark Cuban Foundation
DIAMOND SPONSORS
UPS
GOLD SPONSORS
Altria Group
Larry and Katie Bathgate, III
Lawrence E. Bathgate, II and Michelle Bengué Bathgate
Peter and Tatiana Cancro
Ray Chambers, The MCJ Amelior Foundation
Chobani
Comcast NBCUniversal
Dentons
Larry and Christine Hesse
Natalie and Herb Kohler
Chip Merlin and Donice Krueger
Daniel O'Connell, Vestar Capital Partners
Power Corporation of Canada
Vincent and Denise Puma
Pamela Norley and Donn Randall
Ed and Patti Rogers
Mr. Craig R. Stapleton and Mrs. Dorothy W. Stapleton
David Williams
SILVER SPONSORS
Arizona Cardinals Football Club
Rick and Ann Calhoon
Ray and Elsie Catena
Edwina and Tom Johnson
Marlene A. Malek
The PGA Tour
Marty Rodgers
Herbert Simon
Southwest Airlines
The Starr Foundation
Vietnam Town Property LLC
The Walt Disney Company
Belinda and Wayne Majors
INSPIRATION HONOR ROLL
As part of this year's Awards Celebration, the Points of Light Inspiration Honor Roll will lift up stories of hope and resilience by everyday citizens who have demonstrated the courage and conviction to create positive change and tackle unique challenges. Ten of those nominees will be featured as Inspiration Honor Roll Spotlights during the Awards Celebration program.
View the Honor Roll
Meet Our Spotlights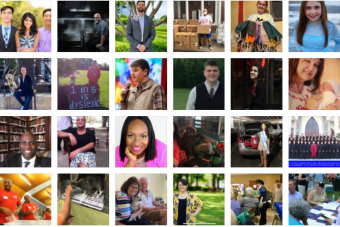 Learn About Past Recipients
Learn more about how past recipients of The George H.W. Bush Points of Light Awards honor the traits of our 41st president.
Sign Up for Updates
Sign up for email updates for the third annual celebration of The George H.W. Bush Points of Light Awards!