Listen. Learn. Act to End Racism April 2021 Conversation
Race and Equity in Volunteering: From Lived Experience to Leadership
Volunteers support and represent work in every aspect of our social fabric, providing essential support, enriching our communities and cultural life, and taking action where change is needed. However, volunteerism can also reinforce patterns of power and privilege that uphold systemic racism. In our conversation on April 21, 2021, we learned how to recognize volunteer activities and patterns that perpetuate inequities, how to thoughtfully engage community, and ultimately, how volunteer engagement, when designed well, can be a part of supporting an end to racial inequity and social injustice.
Conversation Key-Takeaways
While asking the right questions may be uncomfortable, it represents a sign that you are on the right track to creating inclusive volunteer messages and programs that meet the needs of your community.
You don't have to be the CEO or executive director of your organization to be a leader. Control your space and inspire those around you to begin their race and equity journey.
Host thoughtful listening sessions to understand the needs of the community you wish to serve. To make sure your session is inclusive of your entire community, consider providing childcare, a meal or reimbursing transportation costs to meet attendees where they are.
Look at your own work and make equitable changes to the things you can control. Then invite others to do the work with you and share it out to inspire your community to make their own changes.
Language plays a powerful role in how people are perceived.  Avoid deficit based language, and instead focus on empowering communities and focusing on their talents.
It's important to not only be mindful of who is at the table, but to look at who is making the agenda and who is allowed to speak. We must move away from a transactional view of volunteerism.
Watch the Conversation On-Demand
Wendy Vang-Roberts, Training Manager, Minnesota Association for Volunteer Administration
Wendy Vang-Roberts (she/her) is the Minnesota Association for Volunteer Administration (MAVA)'s Training Manager. Prior to joining the staff, Wendy served on MAVA's Inclusive Volunteerism Task Force and provided training on inclusive volunteer recruitment. She has worked in a variety of adult student, volunteer and national service outreach and recruitment roles. She most recently managed volunteer and adult learner outreach, coordinated support and professional development for volunteer coordinators and facilitated racial justice trainings for staff and volunteers at Adult Basic Education programs statewide. Wendy holds a Master of Public and Nonprofit Administration from Metropolitan State University and serves on the Antiracism Study Dialogue Circles (ASDIC) Metamorphosis Board of Directors and Marketing Committee. She is a first-generation Hmong American and lives in Saint Paul with her husband and two dogs.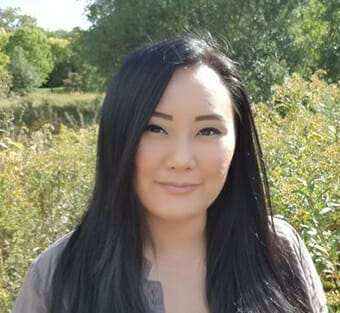 Jerome Tennille, Manager of Social Impact & Volunteerism, Marriott International
Jerome Tennille is the Manager of Social Impact & Volunteerism for Marriott International, where he leads the company's global employee volunteer program, and also manages The Ritz-Carlton brand's Community Footprints Program. In his role he designs guidelines, toolkits and policy to empower and equip Marriott associates to serve in their unique markets. Jerome also serves on the Governor's Commission on Service and Volunteerism for the state of Maryland. Prior to that Jerome held the position of Senior Manager of Impact Analysis and Assessment for Tragedy Assistance Program for Survivors (TAPS), a national organization that offers help, hope, and healing to all those grieving the death of a loved one serving in America's armed forces. Jerome holds a Master of Sustainability Leadership from Arizona State University and is designated as Certified in Volunteer Administration (CVA). He is also a veteran of the U.S. Navy. Jerome's work has been published by VolunteerMatch, Nonprofit Information, Impakter, Business 2 Community and more.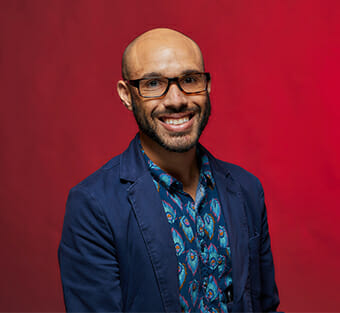 Lisa Simpson, Senior Advisor, Strategy & Relationships, AARP Office of Volunteer Engagement
Lisa Simpson is Senior Advisor of Strategy & Relationships in the Office of Volunteer Engagement. In this role, she provides expert, executive level counsel on the multi-year strategic direction and serves as the primary point of contact for all functions related to volunteer engagement integration goals. In addition to her strategic expertise, Lisa is responsible for leading and advancing AARP's enterprise-wide diversity, equity and inclusion strategy for AARP volunteers. She has an extensive background in operations, process and project management and relationship management. Prior to becoming Senior Advisor, Lisa spent ten years in the AARP Driver Safety Program. Under her leadership, a comprehensive multi-year volunteer strategy and engagement plan was developed that revolutionized the program and proved critical to its growth and success.  
Lisa is a member of Alpha Kappa Alpha Sorority, Incorporated and holds a Bachelor of Arts degree from Spelman College. She is a wellness enthusiast and spends much of her free time running and practicing yoga. Lisa and her husband George are proud parents of Avery and Taylor and live in Washington, D.C. 
Sue Carter Kahl, President, Sue Carter Kahl Consulting
Sue is the President of Sue Carter Kahl Consulting and has spent her career in the nonprofit and philanthropic sectors. Her work is infused with lessons learned as a nonprofit executive, board and staff member, volunteer, and researcher.  
 Sue currently teaches and facilitates about volunteerism throughout the U.S. She enjoys translating research on volunteer engagement into practitioner-friendly resources and blogging at Volunteer Commons. She also has contributed as a Service Enterprise Consultant with Points of Light, led a volunteer center, served as a state commissioner with CaliforniaVolunteers, and co-authored a chapter in Volunteer Engagement 2.0. These experiences have yielded unique insight into volunteerism: its capacity for positive transformation—and its potential to reinforce power and privilege in negative ways. As a result, she is working to identify and reckon with the shadow elements of volunteerism that we usually do not talk about in polite company.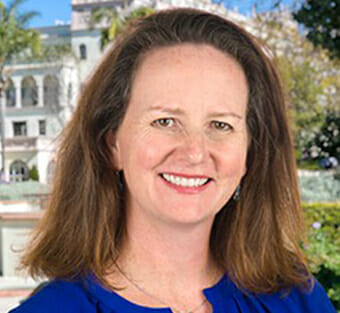 Sue has a PhD in Leadership Studies and is passionate about bridging practice and theory. Her research focuses on the value that volunteers bring to the organizations they serve. She volunteers as a coach for nonprofit executives through Fieldstone Leadership Network in San Diego.