Listen. Learn. Act to End Racism December 2021 Conversation
Getting it Done: The Quest for Black Economic Empowerment
On Dec. 15, Points of Light and Morehouse College held part two in a series about the quest for black economic empowerment where we will built on the historical context to explore leadership today in creating businesses and environments for success in communities of color. Attendees learned today's strategies for using entrepreneurship and business ownership as a pathway for building economic mobility, and the session shared practical actions that individuals, community and business leaders can take to impact this critical journey to equity. If you missed part one, watch our November conversation to learn about the historical context of black economic empowerment.
Watch the Conversation On-Demand
Conversation Key-Takeaways
Access to capital remains a barrier to growing Black businesses. Community-based lenders and foundations help bridge that gap by offering smaller lines of credit that are not traditionally available through banks and venture capital firms.

Black women represent the fastest growing segment of Black business owners. The majority of the more than 3 million new businesses created since the COVID-19 pandemic began are led by women of color.

There are many ways to support Black businesses no matter where you live, including using your purchase power, discussing with friends and sharing on social media, and writing reviews on digital platforms to advocate for them.

Businesses can break the cycle of social capital by expanding their networks and hiring practices to include people of color in the rooms where decisions are being made.

While access to capital is vital, access to customers, revenue and potential partners is equally important.
Tiffany Rogers Bussey, DBA, MBA, MSc, PMP, Executive Director, Morehouse College Innovation & Entrepreneurship Center 
Tiffany Rogers Bussey is the founding Director of the Morehouse College Innovation & Entrepreneurship Center, a global model for providing small business support in the areas of organizational management infrastructure development and process improvement. Dr. Bussey has over thirty years' experience in various aspects of business management for corporate, small business, educational and nonprofit organizations. As Director of the Morehouse College Innovation & Entrepreneurship Center, Dr. Bussey manages strategic teams of faculty, staff and consultants to achieve the goals of the Center, which is to assist in the development and growth of entrepreneurs of color through scholarly research, training and consulting services. Dr. Bussey is also an adjunct professor of Entrepreneurship and Strategy at Morehouse College. She frequently provides commentary as a small business expert on NPR, Bloomberg News, Black Enterprise and Huffington Post. Her opinions and writings have appeared in the Atlanta Journal Constitution, Atlanta Business Chronicle, USA Today and Forbes Magazine among other media outlets. 
Dr. Bussey earned her doctorate in business administration and masters of science degree in strategic management from Edinburgh Business School, Heriot-Watt University, Scotland, U.K. She received a masters in business administration from George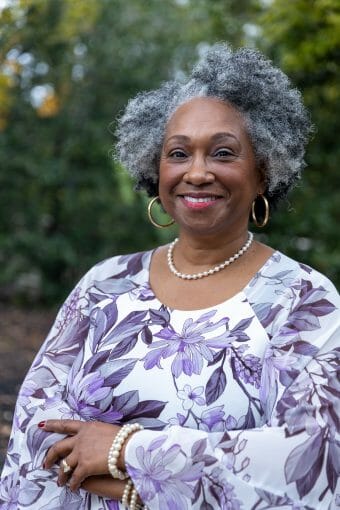 Washington University in Washington D.C. and a baccalaureate degree in economics from The College of Saint Elizabeth in New Jersey. Dr. Bussey is a Certified Project Management Professional, Certified Situational Leadership Facilitator, Certified Quality Auditor, Certified Training Presenter, and a Certified Teacher of Entrepreneurship. Her research interest intersects the areas of leadership behavior and strategic change in small firms.
Melissa L. Bradley, Founder of 1863 Ventures
Melissa L. Bradley is Founder of 1863 Ventures, a business development program that accelerates New Majority entrepreneurs from high potential to high growth. In this role she created a community of over 10,000 New Majority entrepreneurs in three years. Melissa serves as General Partner of 1863 Venture Fund, Venture Partner at NextGen Ventures and serves an advisor the New Voices Foundation and New Voices Fund, as well as the Halcyon Fund. She is also a member of the Goldman Sachs' One Million Black Women Advisory Council, Launch with GS Advisory Council, Fast Company Executive Board, Square & Forbes Small Business Advisory Team, as well as the Target Accelerators Entrepreneurs Advisory Council. Melissa is the former Co-Chair, National Advisory Council for Innovation and Entrepreneurship and was named one of The Most Entrepreneurial Women Investors in 2018.
Melissa is a professor at the McDonough School of Business at Georgetown University where she teaches impact investing, social entrepreneurship, P2P economies, and innovation. In 2021 she was awarded Peter W. Gonzalez, Jr. Award for Excellence in Adjunct Faculty Teaching. In 2020, Melissa received The Ideas Worth Teaching Award which celebrates exceptional courses that are preparing future business leaders to tackle society's largest challenges and create a more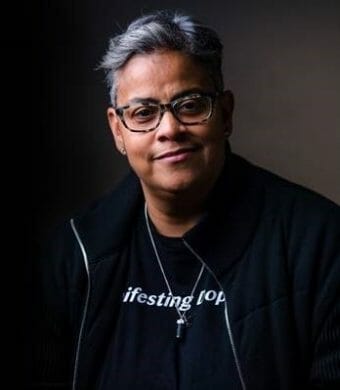 inclusive, just, and sustainable version of capitalism. Melissa's educational background includes graduation from Georgetown University in 1989 with a Bachelor of Science degree in Finance from the School of Business, and a Master's degree in Business Administration in Marketing from American University in 1993.
Dale Royal, Executive Director, Atlanta Office of Local Initiatives Support Corporation (LISC)
Dale Royal is executive director of the Atlanta office of Local Initiatives Support Corporation, a national nonprofit community development financial institution. In his role, Dale connects underinvested communities with capital (loans, grants and equity) and technical assistance to reduce the racial wealth gap. Dale opened the Atlanta office for LISC in 2019.  Under his leadership, LISC has invested over $35 million in the Atlanta metro region to build commercial development, affordable housing, and youth sports facilities, as well as investments in small businesses and workforce development.
Dale has more than 25 years of experience financing community development projects. Prior to joining LISC, Dale served for ten years as president of Atlanta Emerging Markets Inc., a community development organization affiliated with Invest Atlanta. A native of Los Angeles, Dale has a bachelor's degree in economics from University of California at Irvine and a master's degree in public policy from Duke University.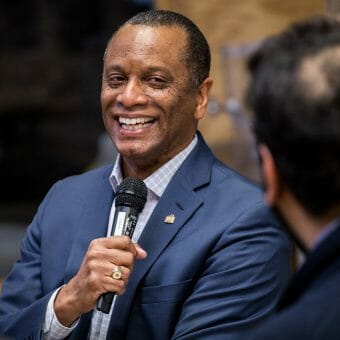 Phillip Scotton, Franchise Owner, Ben & Jerry's Southeast
Phillip Scotton is the franchise owner of Ben & Jerry's Atlanta, with sister locations in North Carolina, Tennessee, Texas and Florida. He also is an aspiring real estate developer and is currently developing 2 large ~100+ acre tracts near Chapel Hill, NC. Phillip grew up in rural NC, eventually making his way to UNC, where he spent the best 4 years of his life. This is where he first became familiar with the local Ben & Jerry's. While attending college, he was reintroduced to a hometown scholar, UNC Alum, Antonio McBroom by his father, who had recently purchased the B&J's in Chapel Hill the same year.
As the years passed, Antonio and Phillip grew closer and by 2013, Phillip created a self-imposed internship program with Ben & Jerry's in hopes of understanding success and to gain the skills to become a serial entrepreneur. By the end of 2013, Phillip connected the dots and set out to make himself an invaluable team member. By 2016, Phillip was immersed in the business as a partner/full-time operator where he helped propel the off-premise category to double digit sales growth each year and currently touts the number one ranking for Ben & Jerry's globally. He also led the opening of their first Atlanta location in 2018. Phillip earned a degree in Sociology and African American Studies with a minor in Social Economic Justice while at the University of North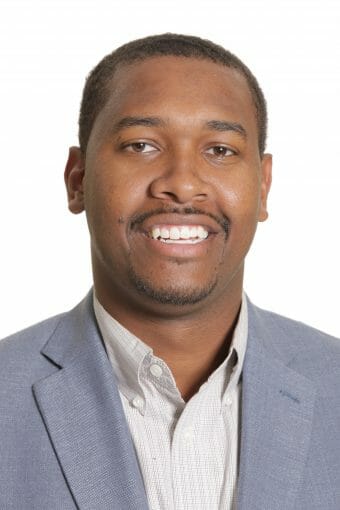 Carolina at Chapel Hill, and a M.S.Ed in High Education from the University of Pennsylvania. He serves as the Founding Chair of Eustress Inc., a non-profit dedicated to raising awareness around the taboo topic of Mental Health. He also currently serves as the Vice Chair of the Franchisee Advisory Council, a council representing Ben & Jerry's franchisees on behalf of the greater franchise community.
Phillip currently resides in Atlanta, GA full time.