Preparing the Next Generation of Social Justice Champions
How to Show Up as Leaders: Preparing the Next Generation of Social Justice Champions
Successes achieved by civil and human rights leaders in the twentieth century were monumental, and we continue to see alternative models of social justice–oriented leadership emerge in the twenty-first century. On Feb. 25, 2021, Points of Light and Morehouse College hosted a conversation that covered the dynamics and importance of academic institutions, in collaboration with historically Black colleges and universities (HBCUs) and other civic and corporate organizations, in preparing the next generation of social justice-oriented leaders. Attendees explored the role institutions and organizations, academic or otherwise, are playing to prepare the next generation to show up and stand up. In the words of Morehouse alumnus, Martin Luther King, Jr., to become "drum majors for justice". 
Conversation Key Take-Aways:
What social justice leadership means and why it matters.
HBCUs have a long tradition of being training grounds for social justice leadership by seeing the innate gifts of students, allowing them to dream, valuing their communities.
HBCUs have not worked and do not work in isolation. Over the course of our history, we have worked inter-dependently with allies across the color line. That tradition of alliance building must now evolve.
Organizations can become social justice champions by reviewing and challenging the cultural status quo and promoting an environment of merit and fairness. Additionally, by investing resources in the form of partnerships, internships, certifications, training, co-ops, internal diversity promotions, career development, community development, and philanthropy, the needle can be moved toward social justice equality.
Watch the Conversation On-Demand
Jann Adams, Ph.D., Professor, Morehouse College
Jann Adams is the Associate Vice President for Leadership Initiatives and Lead Director of the Andrew Young Center for Global Leadership at Morehouse College. Jann's primary responsibilities include planning, implementation, and oversight of the Andrew Young Center for Global Leadership, including the development of multiple student and faculty initiatives to advance leadership and social justice training and research at the College. The AYCGL includes four institutes: The Institute for Research, Civic Engagement, and Policy; the Leadership Studies Program; the Institute for Social Justice Inquiry and Praxis; and the Institute for International and Experiential Education, for which Jann is director. Under Jann's leadership as director of the institute, a new Office of International Education was established in 2019. Similarly, programming in experiential education was established in the fall 2020. Jann serves as the director of the Morehouse College Oprah Winfrey Program, SMASH Scholars Program, and Procter and Gamble Scholars Program.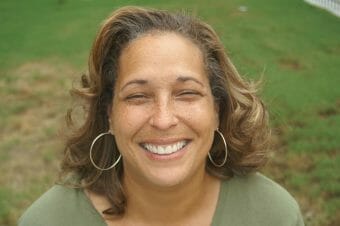 Jann is a tenured, full professor in the Department of Psychology where she served as chair from 2003 – 2007. Throughout her career Jann has remained committed to research and to building training programs for students in the sciences. Jann wrote and directed several National Institutes of Health research training program at Morehouse College, and is published in the areas of stress reactivity and John Henryism, feminist views of child sexual abuse, sexual harassment and abuse of African American women. More recently, Jann's research efforts have focused on enhancing knowledge of variables associated with increased production of African American Ph.D.s in science, technology, engineering and mathematics (STEM) and on pedagogical interventions to enhance academic outcomes of students in the sciences. Jann serves as a faculty member for the Association of American Colleges and Universities (AAC&U) Institute on Integrative Learning and provides training in faculty and administrator leadership of integrative learning and community- based learning approaches. Jann received her B.A. in Psychology from Oberlin College and Ph.D. in Clinical Psychology from Indiana University.
Jelani M. Favors, Ph.D., Associate Professor and Author, Clayton State University
Dr. Jelani M. Favors is an associate professor of history at Clayton State University. He has received major fellowships in support of his research that includes an appointment as a Humanities Writ Large Fellow at Duke University in 2013, and he was an inaugural recipient of the Mellon HBCU Fellowship at the John Hope Franklin Humanities Institute at Duke in 2009. In 2014, he was invited to co-teach a course entitled, "Citizenship and Freedom: The Civil Rights Era," alongside Pulitzer Prize winning historian Taylor Branch at the University of Baltimore. In 2018, his essay entitled "Race Women: New Negro Politics and the Flowering of Radicalism at Bennett College, 1900-1945," won the R.D.W. Connor Award as the best article published in the North Carolina Historical Review for that year.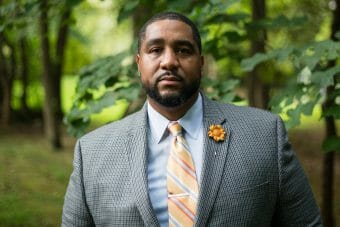 In 2019, Dr. Favors released his first book entitled Shelter in a Time of Storm: How Black Colleges Fostered Generations of Leadership and Activism, which was published by the University of North Carolina Press. The book has received high praise from reviewers and has reset the narrative on the legacy of Black colleges as incubators of student activism and leadership. Dr. Favors earned his Ph.D. in History and his M.A. in African American Studies from The Ohio State University. He is a graduate of North Carolina A&T State University where he earned a Bachelor of Arts degree in history with honors. Dr. Favors is a native of Winston-Salem, NC and he currently resides in Atlanta, Georgia.
Dr. Frederick Knight, Associate Professor, Morehouse College history department
Frederick Knight is an associate professor in the Morehouse College history department and specializes in the history of the African Diaspora. Prof. Knight has chaired the Morehouse history department since 2011 and mentored students who are pursuing graduate degrees in history or careers in various fields. He has served as director of the college's general education program and helped lead the College's first major overhaul of its core curriculum in decades.
He completed his Ph.D. in history at the University of California, Riverside, in 2000, where he studied under the late Sterling Stuckey. While working on his doctoral thesis, he completed a year of coursework at the Institute of African Studies at the University of Ghana. He has been on the faculty of the University of Memphis and Colorado State University, where he taught courses and conducted research on the history of Africa and its Diaspora. He has also held various research fellowships. He held a dissertation fellowship at the Center for Black Studies at the University of California, Santa Barbara and a post-doctoral fellowship at the Carter G. Woodson Institute for African-American and African Studies at the University of Virginia.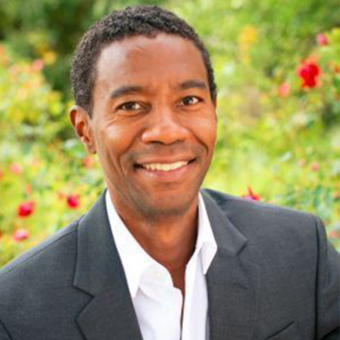 He was awarded a summer research fellowship at the John Nicholas Brown Center for the Study of American Civilization at Brown University. He also held the P. Sterling Stuckey Postdoctoral Fellowship of African-American history at the University of California, Riverside.
He has published a book and numerous articles on the history of the African Diaspora, and his work focuses on the experiences of enslavement. His book titled "Working the Diaspora: The Impact of African Labor on the Anglo-American World, 1650-1850" (NYU Press, 2010) traces how Africans drew upon knowledge from their homelands to shape the agricultural and material worlds of New World slave labor camps. His current research centers on questions tied to generation in early African-American history, and he has recently published an article on Jarena Lee, the first woman preacher in the AME Church.
Cynthia Neal Spence, Ph.D., Professor, Spelman College
Dr. Cynthia Neal Spence is an Associate Professor of Sociology at Spelman College and Director of the UNCF/Mellon Programs. Her teaching and research interests in the areas of sociology, criminology, law and social justice and violence against women support the Law and Criminology concentration in the Department of Sociology and Anthropology.  Her interest in issues of higher education access, service-learning, criminal justice reform, gender role socialization and violence against women frame her research, writing, community service involvement and public speaking. In honor of the 50th anniversary of the Kerner Commission, she served as a co-author of   "How Does It Feel to Be a Problem? Black Riots and Civil Disorders vs White Rejection and Protest."
Dr. Spence also serves as the Director of the Spelman College Social Justice Fellows Program.  The Social Justice Program is a living and learning community program that attempts to match students' intellectual interests with their social justice advocacy passions. She is committed to helping Spelman women fully actualize their commitment to "making a choice to change the world" through social justice advocacy.   Dr. Spence serves as the Director of the Truth, Racial Healing and Transformation Center, an initiative sponsored by the American Association of Colleges and Universities.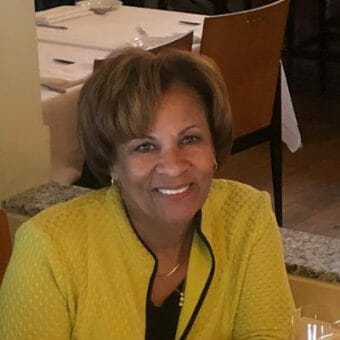 As Director of the UNCF/Mellon Programs, Dr. Spence creates, manages and oversees a suite of future faculty development and faculty career enhancement programs for UNCF (United Negro College Fund) students and faculty.  Under her leadership, students are groomed to enter the Ph.D. pipeline and faculty throughout the UNCF consortium are supported in their development as teachers and scholars.  The UNCF/Mellon Programs  are headquartered at Spelman College.
Dr. Spence has served in the capacities of Assistant Dean for Freshman Studies, Associate Academic Dean and Academic Dean at Spelman College. She is a graduate of Spelman College and earned both the Masters and Ph. D. degrees in Criminal Justice with a special concentration in law from Rutgers University. Dr. Spence is a graduate of Spelman College where she earned her B.A. degree. She earned both the Masters and Ph.D. degrees from Rutgers University.
Derrick E. White, Ph.D., Professor, Author, University of Kentucky
Born and raised in Lexington, Kentucky, Dr. Derrick E. White earned his Ph.D. in history from The Ohio State University. He use the lens of Black organizational life to examine modern Black history, sports history, and intellectual history. Dr. White's most recent book, Blood, Sweat, and Tears chronicles the development of Black college football in the twentieth century, and is among the first comprehensive histories of Black college athletics.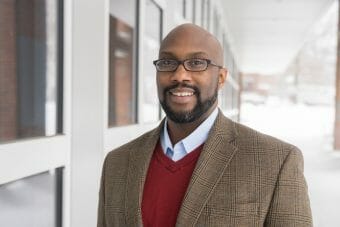 Using the biography of Alonzo "Jake" Gaither and the history of the football program at Florida A&M University (FAMU), he shows how Black college football and its supporters created successful programs during segregation by relying on a network of athletic enthusiasts in the media, on campuses, and in the community. Dr. White has published articles in New Politics, The Journal of African American History, the C.L.R. James Journal, the Journal of African American Studies, and the Florida Historical Quarterly. Lastly, he is the co-host "The Black Athlete Podcast" with Professor Louis Moore, Grand Valley State University, and he tweets from @blackstar1906.
Conversation Resources
Jelani Favors, Shelter in a Time of Storm: How Black Colleges Fostered Generations of Leadership and Activism (Chapel Hill: University of North Carolina Press, 2019).

 

 

Derrick E. White, Blood, Sweat, and Tears: Jake Gaither, Florida A&M, and the History of Black College Football (Chapel Hill: University of North Carolina Press, 2019).

 

Derrick E. White, The Challenge of Blackness: The Institute of the Black World and Political Activism in the 1970s (Gainesville: University Press of Florida, 2011).

 

Henry N. Drewry and Humphrey Doermann, Stand and Prosper: Private Black Colleges and Their Students (Princeton: Princeton University Press, 2001).

 

Paul Rogat Loeb's edited volume, The Impossible will Take a Little While