Listen. Learn. Act to End Racism February 2022 Conversation
Action Beyond the Quote
For many, the enduring image of Dr. Martin Luther King, Jr. is that of a great orator and gifted teacher speaking powerful messages of peace, justice, love and community. His legacy has left us with innumerable quotes that have been immortalized and frequently appropriated. On Feb. 23, Points of Light and Morehouse College hosted a conversation that lifted up a collection of Dr. King's well-known quotes and examined them in the context of both history and current-day demonstration. Attendees learned from those who are advancing Dr. King's teachings and nonviolent philosophy and taking action in communities around the world today. 
Watch the Conversation On-Demand
Conversation Key Take-aways
One of the enemies to belonging is distance and a lack of proximity. We must focus on building our whole community, and remember to bring in those experiencing social isolation.

Dr. King wanted us to find our light through education, which is not just about learning, but finding our true value and voice to help uplift those around us. 

When you explore the community you live and serve, you learn about people's experiences and challenges. Taking action allows us to see people going through problems, not people AS problems. 

Through cultural competence and character development, we can inspire the next generation to discover their purpose and contribute to their community and beyond.

While we all have a voice, we must use our own privilege to pass the microphone to those whose voices have been silenced to address the false narratives that persist about them.
Dr. Vicki Crawford, Director, Office of the Morehouse College Martin Luther King, Jr. Collection and Professor of Africana Studies 
Dr. Vicki Crawford is Director of the Office of the Morehouse College Martin Luther King, Jr. Collection and Professor of Africana Studies. In this position, she develops campus-based programming and community outreach initiatives that advance the teachings and nonviolent philosophy of Dr. Martin Luther King, Jr. In addition, she serves on the curatorial committee at the National Center for Civil and Human Rights which has oversight for rotating thematic exhibits of the King papers.
Dr. Crawford is a civil rights scholar whose groundbreaking volume of essays, Women in the Civil Rights Movement: Trailblazers and Torchbearers, (1993) was one of the first publications to address the under-researched role of women in the African American freedom struggle. She has published numerous essays and book chapters on the Civil Rights Movement while teaching courses in African American history over the past three decades. Her publications also include a recently co-edited book with Dr. Lewis Baldwin titled, Reclaiming the Great World House: The Global Vision of Martin Luther King, Jr., published by the University of Georgia Press as a part of the Morehouse College King Collection Series on Civil and Human Rights. Dr. Crawford also serves as the General Series Editor. She holds a Ph.D. degree in American Studies from Emory University and has completed post-doctoral fellowships at Harvard University and the University and the University of North Carolina, Chapel Hill.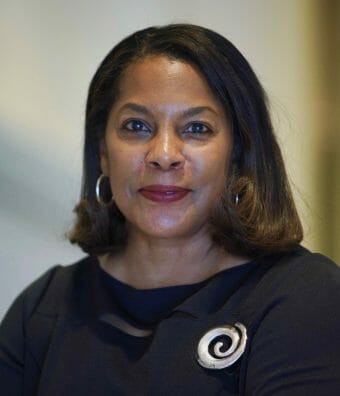 Terence Lester, Founder, Love Beyond Walls 
Terence Lester is a speaker, activist, author, and thought leader in the realm of systemic poverty. He's known for nationwide campaigns that bring awareness to issues surrounding homelessness, poverty, and economic inequality. His awareness campaigns have been featured on MLK50, CNN, Good Morning America, TVONE, Creative Mornings, USA Today, NBC, AJC, Black Enterprise, Rolling Out, and Upworthy. These campaigns have been viewed by millions of people worldwide.
In 2018, Terence led the March Against Poverty as he walked from Atlanta to Memphis (386 miles). He finished the march and spoke at the historic Lorraine Motel for the 50th Anniversary of MLK's assassination.
He has spoken on the same platform as other civil rights activists: Bernice King, Roland Martin, Gina Belafonte, Michael Eric Dyson, Tamika D. Mallory, and many others. Terence's unique approach combines storytelling and digital media to help illustrate social justice issues with practical approaches to solving these ailments. In 2013, Terence founded the non-profit "Love Beyond Walls" and has helped hundreds of individuals experiencing homelessness and poverty rebuild their lives.
In 2019, Terence launched the first museum in the U.S. representing homelessness out of a shipping container called Dignity Museum. Terence has written six books, and his new book, "When We Stand: The Power of Seeking Justice Together," released May 18, 2021, with InterVarsity Press. He also holds four degrees and is working towards his Ph.D. at Union Institute & University in Public Policy & Social Change.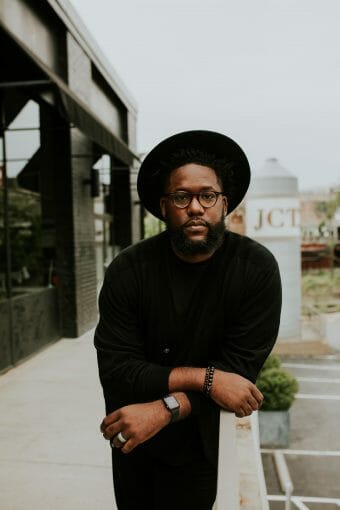 He is happily married to his best friend, Cecilia Lester, and they have two amazing children, Zion Joy and Terence II.
Allison Padilla-Goodman, Vice President of the Southern Division, ADL
Dr. Allison Padilla-Goodman, a veteran community organizer, educator, and voice against racism and anti-Semitism, serves as ADL Southeast Regional Director since 2017. ADL's Southeast Region encompasses Alabama, Georgia, South Carolina and Tennessee. The office was first established in Atlanta in 1946 and has served those communities in the South ever since. Born and raised in the Deep South and with long family roots in Louisiana, Mississippi and Georgia, Allison believes deeply in the ADL mission and its particular relevance to the American South.
Prior to her current role in Atlanta, she served for several years as ADL South-Central Regional Director in New Orleans, where she elevated the expertise and growth of the organization tremendously: she was the New Orleans Advisory Leader for the Greater New Orleans Civil Rights Working Group, a citywide coalition that brought community leaders and law enforcement into dialogue; she trained thousands of law enforcement on hate crimes and domestic extremism; and she spearheaded efforts to advocate for legislation supporting LGBT rights, immigrant rights and religious freedom in Louisiana, Mississippi and Arkansas. She increased her region's development more than two-fold, and she became a regular community presenter and media spokesperson. Her impact was notable, with her board voting to award her with a rare Distinguished Service Award at the region's annual gala, the A.I. Botnick Torch of Liberty Award Dinner.
Padilla-Goodman was born and raised in New Orleans, but she has lived in cities on three continents (Italy, Colombia, Hong Kong) and several other cities before relocating back to New Orleans in 2011. She received a B.A. from Middlebury College; an M.A. in Latin American Studies from Tulane University; and a PhD and M.A. in Sociology from the City University of New York Graduate Center where her work focused on understanding the conflicts of race and urban development through the lens of public education in the South. She has taught undergraduate and graduate level university courses on Race and Ethnicity, Immigration, Criminal Justice, and Urban Development and is a published scholar on these issues.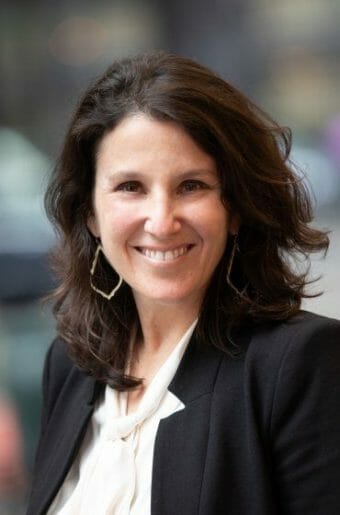 Prior to ADL, Padilla-Goodman was a Senior Research Fellow in the premier Center for Service-Learning at Lingnan University in Hong Kong, has worked in public education in New Orleans, and has been a community organizer around public safety and culture in New Orleans.
Dynasty Taylor, Executive Director, Dynasty's United Youth Association
Dynasty is a service-focused Social Worker and Program Director with a strong commitment to serving the needs of disadvantaged youth and adults, including homeless, emancipated youth, and special needs populations. Dynasty is a  locally known African American Social Worker (ACSW) born and raised in South Los Angeles in a notorious neighborhood called the "Jungles," which was mentioned in the crime backdrop film "Training Day." She was born by two teenage parents and raised by my grandparents, who were affected by prevalent social issues, including domestic violence, gang activity, substance abuse, gun violence, and the criminal justice system. Dynasty graduated from Dorsey Miller High School, Cal State Northridge with a Bachelors in Sociology minor in Criminal Justice, and the University of Southern California with a Masters in Social Work concentrating in families and children. At the age of 23, she became the CEO and Founder of a (501c3) community-based non-profit organization called Dynasty's United Youth Association that provides free educational, career, and mental health programming to at-risk youth ages 5-18 for the past eight years.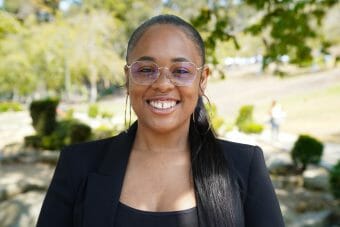 Additionally, she is on the Empowerment Congress South East Neighborhood Council board as the Vice President for District 8 region. Also, she has been nominated for appointment to the Commission for Public Social Services for District 2- Holly Mitchell's office. Dynasty is not only a leader in her community but has been nominated for the Inspiration Women's Award for Diversity, Equity, Inclusion & Accessibility by the LA Times, Points of Light Inspiration Honor Roll, and the Daily Point of Light Awards.