Listen. Learn. Act to End Racism June 10, 2022 Conversation
A Call to Action: Strategies for Coping With and Preventing Gun Violence
Gun violence is an epidemic in the United States that continues to claim lives daily, and disproportionately in Black, Indigenous, and other Communities of Color (BIPOC)​. On June 10, Points of Light and Morehouse College led a special Listen. Learn. Act to End Racism session that brought together leaders who shared the realities of gun violence across America and explored the needs of communities impacted by these tragedies–especially BIPOC communities. The panelists examined the roles of systemic racism and implicit bias in sparking this epidemic and shared what we can all do to support our communities and take action to end gun violence.
Watch the Conversation On-Demand
Conversation Key Takeaways
Recognize implicit bias: From its founding, the U.S. has seen gun violence used to dominate groups of people. Because of this, our society has naturally implicit bias – stereotypes that affect how we think, feel, and behave in an unconscious manner – when it comes to incidents involving gun violence.
Mental health must be part of the conversation: Support groups, continued opportunities for dialogue, sharing resources, and engaging in one's community are all ways to meet short and long-term needs after a mass shooting.
Meet your neighbors: By finding spaces to create connection, especially through civic engagement, we can start to see progress.
Local engagement matters: Getting involved with and advocating for local groups that engage in community building and help tackle the root causes of gun violence is critical. And when it comes to legislation around gun regulation, critical policy change is happening at national, state, and local levels.
Have your feelings drive sustained action: It's natural and human to feel overwhelmed by the scope of the problem. There is not one answer, and it will take a combination of actions to solve this. The most important thing is to be persistent in pushing for the changes you want to see.
Clarissa Myrick-Harris, Ph.D., Chair, Morehouse College Humanities Division
Scholar, public historian and higher education administrator Dr. Clarissa Myrick-Harris is currently Chair of the Humanities Division of Morehouse College and Professor of Africana Studies. She is also the convener of the Committee to Commemorate the Atlanta Student Movement, which has developed the Atlanta Student Movement Initiative to share the stories and lessons of student activism of the 1950s and '60s with young activists fighting against social injustices of today. This initiative includes a series of intergenerational conversations launched Fall 2020 as well as an outdoor exhibition and symposium planned for 2021. During her first tenure at Morehouse College (2012-2016), she was Dean of Humanities and Social Sciences, the first woman academic dean at the institution; and then served as Associate Provost for Pedagogical and Curricular Initiatives.  Her higher education leadership experiences also include serving as Interim Associate Provost of Strategic Academic Initiatives and Graduate Studies at Lincoln University of Missouri and Provost at Savannah State University.
Dr. Myrick-Harris was the founding Director of the Curriculum and Faculty Enhancement Program and then Interim Executive Director of the UNCF Institute for Capacity Building (2007-2012). As the National Director of the Global Issues Honors Consortium (GIHC) in the mid-2000s, she was National Director of a partnership between the University of Minnesota (UMTC) and HBCUs Dillard University and Tougaloo College to prepare students for graduate study in international affairs.  While in that role, she was also appointed Distinguished Teaching and Research Fellow in the Interdisciplinary Center for the Study of Global Change at UMTC.
Dr. Myrick-Harris' scholarship focuses on African American leadership and institution building.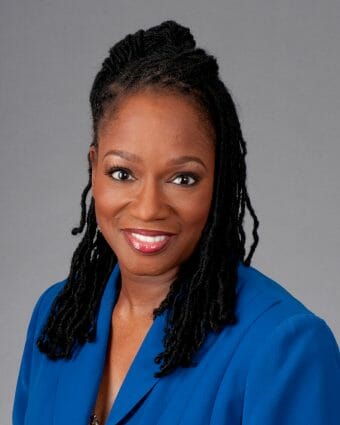 Her publications include Perspectives on Exemplary Transformational Leadership Among Presidents at Historically Black Colleges and Universities, (2014); "Call the Women: The Tradition of African American Female Activism in Georgia During the Civil Rights Movement," in the book Southern Black Women in the Modern Civil Rights Movement, (2013); and "Behind the Scenes: Two Women of the Free Southern Theater," a chapter in the groundbreaking volume Women of the Civil Rights Movement: Trailblazers & Torchbearers, 1941-1965 (1995). She recently completed a historical context study for the National Park Service entitled How They Lived, (2020) which focuses on the family home of civil rights icons Martin Luther King, Jr. and Coretta Scott King and the childhood home of Maynard H. Jackson, Jr., the first black mayor of Atlanta, GA.
The educator earned a Ph.D. in American Studies (African American Studies Emphasis) from Emory University, Master's degree in News-Editorial Journalism from The Ohio State University, and B.A. degree in English from Morris Brown College.
Kristy Judd, president and CEO, Spark the Change Colorado
Kristy Judd, CEO, joined Metro Volunteers/Spark the Change in Jan. 2008 after eleven years at The Colorado Mountain Club. Kristy is known for her intuitive ability to pull together diverse constituencies in finding common ground and developing relevant, targeted programming to address pressing community concerns. She has led numerous community initiatives including managing the disaster recovery from Colorado's 2012 fires, 2013 floods, 2020 pandemic and the recent Marshall Fires.   Kristy has been an officer for numerous boards including the Directors of Volunteers in Agencies, Scientific and Cultural Collaborative, Colorado Voluntary Organizations Active in Disaster, Colorado Volunteer Center Network and the Denver Office of Strategic Partners Commission. She is currently serving on the Governor's Commission on Service – Serve Colorado and as chair of the Colorado Collaborative for Nonprofits.  She is from North Dakota, graduating from North Dakota State University, home of the Thundering Herd!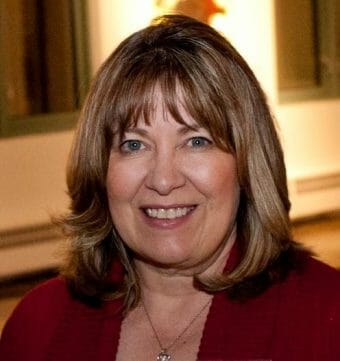 Bryant Marks, Ph.D.
Dr. Bryant Marks is a minister, researcher, trainer, and award-winning educator.  He is an Associate Professor of Psychology at Morehouse College and Founding Director/Principal Trainer with the National Training Institute on Race & Equity (NTIRE). Dr. Marks served as a Commissioner with the White House Initiative on Educational Excellence for African Americans and the White House Initiative on Historically Black Colleges and Universities with the Obama Administration. He was also a contributor to the White House's My Brother's Keeper (MBK) Task Force and serves on the MBK Task Force for Fulton (Atlanta) County, GA. Dr. Marks was a contributor/trainer with the Obama Administration's My Brother's Keeper (MBK) and 21st Century Policing programs.
As a diversity and implicit bias expert, Dr. Marks has provided implicit bias training to over 2,000 Police Chiefs and executives via a series of briefings at the White House in 2016, and several thousand patrol officers in local police departments including the entire Los Angeles, Philadelphia, and Phoenix Police Departments. He has also provided training related to diversity and implicit bias to individuals in education (K-12 and higher education), philanthropy, non-profits, local and federal government, and corporations such as Google and Kaiser Permanente.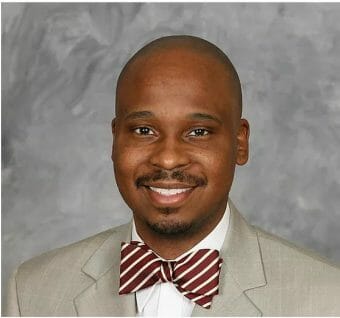 His work with non-profits include gun violence reduction advocate organizations Moms Demand Action and SNUG. An aspect of the training involves raising awareness of the relationship of implicit bias to gun violence in America.
Dr. Marks holds a B.A. in psychology and a minor in economics from Morehouse College, and an M.A. and Ph.D. in Social Psychology from the University of Michigan.
Kelly Sampson, J.D.
With a background in litigation, human capital consulting, and diversity and inclusion, Kelly Sampson brings a variety of experiences to the Brady Team. In particular, she works to prevent gun violence through an intersectional approach that accounts for the connection between racial justice and gun violence. Together with Jillian Janflone, Sampson also co-hosts the podcast "Red, Blue, and Brady"; in which survivors, activists, academics, politicians, and more explore America's firearms epidemic and its underlying causes. In 2016, Sampson and Jon Lowy co-authored The Right Not To Be Shot: Public Safety, Private Guns, and the Constellation of Constitutional Liberties, published in the Georgetown Journal of Law and Policy. Originally from Detroit, Sampson is especially interested in addressing gun violence's disproportionate impact on the Black community. Sampson earned a Bachelor's degree in Public Policy from the University of Michigan and a J.D. from Columbia Law school.