Listen. Learn. Act to End Racism June 2022 Conversation
Economic Empowerment and the Power of Black Women Entrepreneurs
The success and growth of small business owners and entrepreneurs of color can transform individual lives and be an engine for building a more racially equitable economy and society. Data shows that Black women lead the surge in entrepreneurship gains and that investing in Black women can be a catalyst for economic growth and community development. At the intersection of sex and race discrimination, the barriers on the road to economic empowerment for Black women can be significant. On June 27, 2022, Points of Light joined Morehouse College for a Listen. Learn. Act to End Racism conversation about the investments companies and organizations are making to support the economic empowerment of Black women, and how the right opportunities and ecosystems can mitigate the effects of these systemic obstacles.
Watch the Conversation On-Demand
Melissa L. Bradley, Founder of 1863 Ventures
Melissa L. Bradley is founder of 1863 Ventures, a business development program that accelerates New Majority entrepreneurs from high potential to high growth. In this role she created a community of over 10,000 New Majority entrepreneurs in three years. Melissa serves as General Partner of 1863 Venture Fund, Venture Partner at NextGen Ventures and serves an advisor the New Voices Foundation and New Voices Fund, as well as the Halcyon Fund. She is also a member of the Goldman Sachs' One Million Black Women Advisory Council, Launch with GS Advisory Council, Fast Company Executive Board, Square & Forbes Small Business Advisory Team, as well as the Target Accelerators Entrepreneurs Advisory Council. Melissa is the former Co-Chair, National Advisory Council for Innovation and Entrepreneurship and was named one of The Most Entrepreneurial Women Investors in 2018.
Melissa is a professor at the McDonough School of Business at Georgetown University where she teaches impact investing, social entrepreneurship, P2P economies, and innovation. In 2021 she was awarded Peter W. Gonzalez, Jr. Award for Excellence in Adjunct Faculty Teaching. In 2020, Melissa received The Ideas Worth Teaching Award which celebrates exceptional courses that are preparing future business leaders to tackle society's largest challenges and create a more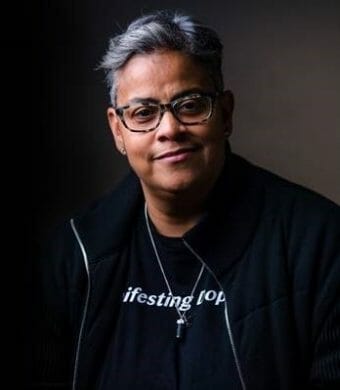 inclusive, just, and sustainable version of capitalism. Melissa's educational background includes graduation from Georgetown University in 1989 with a Bachelor of Science degree in Finance from the School of Business, and a Master's degree in Business Administration in Marketing from American University in 1993.
Tiffany Rogers Bussey, DBA, MBA, MSc, PMP, Executive Director, Morehouse College Innovation & Entrepreneurship Center 
Tiffany Rogers Bussey is the founding Director of the Morehouse College Innovation & Entrepreneurship Center, a global model for providing small business support in the areas of organizational management infrastructure development and process improvement. Dr. Bussey has over thirty years' experience in various aspects of business management for corporate, small business, educational and nonprofit organizations. As Director of the Morehouse College Innovation & Entrepreneurship Center, Dr. Bussey manages strategic teams of faculty, staff and consultants to achieve the goals of the Center, which is to assist in the development and growth of entrepreneurs of color through scholarly research, training and consulting services. Dr. Bussey is also an adjunct professor of Entrepreneurship and Strategy at Morehouse College. She frequently provides commentary as a small business expert on NPR, Bloomberg News, Black Enterprise and Huffington Post. Her opinions and writings have appeared in the Atlanta Journal Constitution, Atlanta Business Chronicle, USA Today and Forbes Magazine among other media outlets. 
Dr. Bussey earned her doctorate in business administration and masters of science degree in strategic management from Edinburgh Business School, Heriot-Watt University, Scotland, U.K. She received a masters in business administration from George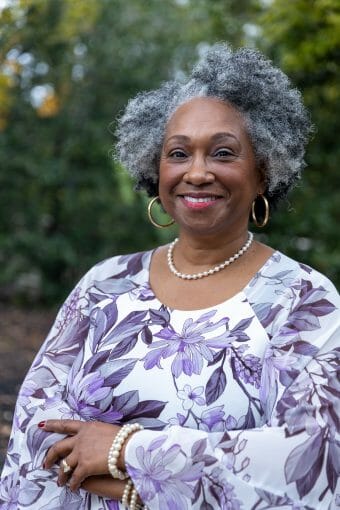 Washington University in Washington D.C. and a baccalaureate degree in economics from The College of Saint Elizabeth in New Jersey. Dr. Bussey is a Certified Project Management Professional, Certified Situational Leadership Facilitator, Certified Quality Auditor, Certified Training Presenter, and a Certified Teacher of Entrepreneurship. Her research interest intersects the areas of leadership behavior and strategic change in small firms.
Ayris T. Scales, CEO, Walker's Legacy Foundation
Ayris is a tri-sector executive who brings years of experience designing and executing fundraising strategies, culturally sensitive communications and equitable tragic initiatives. She has been called on to provide team-building, crisis management, policy development and turnaround operations for prominent elected officials, global brand executives, and highly recognized nonprofit organizations. Her expertise lies in building authentic public-private partnerships, dynamic teams and stakeholder engagement strategies  that generate both purposeful and profitable outcomes. Her work supporting benefiting women, entrepreneurs and underinvested communities has landed her in numerous media publications, on main stages and diverse boardrooms.
She is the founder and president of Abel Vision Enterprises and serves as the Managing Director of Walker's Legacy. Her high energy and creative talks motivates audiences to ATTRACT investments, VOCALIZE impact, and EXCITE partners. Ayris has raised more than $50M  and administered more than $200M in funding. She brings a raw yet warm delivery to every keynote, podcast, radio, and television appearance.
She shares educational ethics resources on JusticeinSchools.org, rich video materials to support higher education pedagogy at Instructional Moves, and resources for youth activists and teacher allies at YouthinFront.org. Each of these projects reflects Meira's commitment to achieving productive cross-fertilization—without loss of rigor—among scholarship, policy, and practice.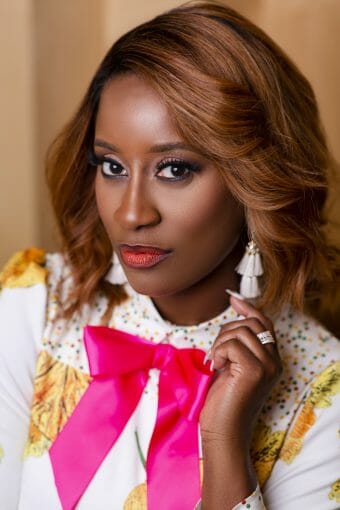 Meira earned a B.A. in Philosophy at Yale and a D.Phil. in political theory at Nuffield College, Oxford University. She also taught middle school for eight years in the Atlanta and Boston Public Schools. 
Dalila Wilson-Scott, Executive Vice President and Chief Diversity Officer, Comcast Corporation & President, Comcast NBCUniversal Foundation
Dalila Wilson-Scott serves as executive vice president and chief diversity officer of Comcast Corporation and President of the Comcast NBCUniversal Foundation. In this role, Dalila oversees all Diversity, Equity, & Inclusion initiatives and philanthropic strategy for the corporation with a focus on advancing digital equity through Project UP, and the company's $100 million pledge to advance social justice and equality.  
Dalila also leads Comcast's community impact initiatives, working across the organization to provide strategic leadership for all corporate social responsibility programs, including employee engagement and volunteerism. In addition, Dalila oversees efforts to utilize Comcast's world-class media platforms to bring greater attention to the work of our philanthropic partners, where in 2020, she shepherded over $500 million in support to nonprofit partners – deepening Comcast's commitment to creating a more connected and equitable world.  
Prior to joining Comcast, Dalila served as head of global philanthropy and president of the JPMorgan Chase Foundation. In this role, she led the firm's philanthropic and economic opportunity initiatives, including the firm's $100 million commitment to Detroit's recovery, while helping to set the company's overall corporate responsibility strategy.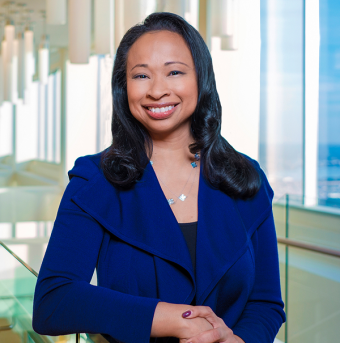 Dalila currently serves on the boards of United Way of Greater Philadelphia and Southern NJ, Kimmel Center for the Performing Arts, and OceanFirst Bank. Dalila has been named one of the "Most Powerful Women in Cable" by Cablefax Magazine; one of the "Most Powerful Women in Business" by Black Enterprise; and an "Innovative Rising Star: Building Communities" by Forbes Magazine. Most recently, she received the inaugural "Wave Maker" Award; was recognized by ColorComm as one of the "28 Black Women in Communications Making History Now;" and named a "2022 Wonder Woman" by Multichannel News.  
Dalila earned an MBA in Finance and Management from New York University's Leonard N. Stern School of Business and a B.A. in Economics from New York University's College of Arts and Science.