Listen. Learn. Act to End Racism March 2022 Conversation
The Power of Voice in Addressing Race Equity in Sports: A Conversation with Daryl Homer
Beyond athletics, participation in sports builds character, teaches strategic thinking, leadership skills and offers opportunities to take risks and build resiliency. On March 24, 2022, Points of Light and Morehouse College led a conversation that explored race equity in sports from little league to college to the Olympics. Our speakers discussed access, representation and the power of voice, and attendees learned about the actions that colleges, corporations and athletes are taking to change the game and how they can be involved in breaking barriers.
Watch the Conversation On-Demand
Clarissa Myrick-Harris, Ph.D., Chair, Morehouse College Humanities Division
Scholar, public historian and higher education administrator Dr. Clarissa Myrick-Harris is currently Chair of the Humanities Division of Morehouse College and Professor of Africana Studies. She is also the convener of the Committee to Commemorate the Atlanta Student Movement, which has developed the Atlanta Student Movement Initiative to share the stories and lessons of student activism of the 1950s and '60s with young activists fighting against social injustices of today. This initiative includes a series of intergenerational conversations launched Fall 2020 as well as an outdoor exhibition and symposium planned for 2021. During her first tenure at Morehouse College (2012-2016), she was Dean of Humanities and Social Sciences, the first woman academic dean at the institution; and then served as Associate Provost for Pedagogical and Curricular Initiatives.  Her higher education leadership experiences also include serving as Interim Associate Provost of Strategic Academic Initiatives and Graduate Studies at Lincoln University of Missouri and Provost at Savannah State University.
Dr. Myrick-Harris was the founding Director of the Curriculum and Faculty Enhancement Program and then Interim Executive Director of the UNCF Institute for Capacity Building (2007-2012). As the National Director of the Global Issues Honors Consortium (GIHC) in the mid-2000s, she was National Director of a partnership between the University of Minnesota (UMTC) and HBCUs Dillard University and Tougaloo College to prepare students for graduate study in international affairs.  While in that role, she was also appointed Distinguished Teaching and Research Fellow in the Interdisciplinary Center for the Study of Global Change at UMTC.
Dr. Myrick-Harris' scholarship focuses on African American leadership and institution building.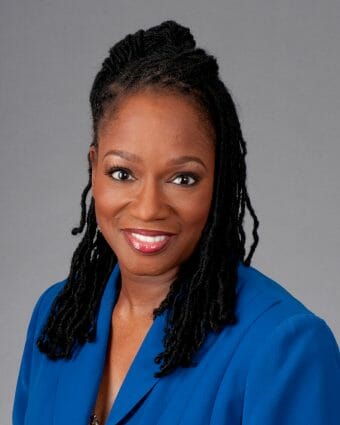 Her publications include Perspectives on Exemplary Transformational Leadership Among Presidents at Historically Black Colleges and Universities, (2014); "Call the Women: The Tradition of African American Female Activism in Georgia During the Civil Rights Movement," in the book Southern Black Women in the Modern Civil Rights Movement, (2013); and "Behind the Scenes: Two Women of the Free Southern Theater," a chapter in the groundbreaking volume Women of the Civil Rights Movement: Trailblazers & Torchbearers, 1941-1965 (1995). She recently completed a historical context study for the National Park Service entitled How They Lived, (2020) which focuses on the family home of civil rights icons Martin Luther King, Jr. and Coretta Scott King and the childhood home of Maynard H. Jackson, Jr., the first black mayor of Atlanta, GA.
The educator earned a Ph.D. in American Studies (African American Studies Emphasis) from Emory University, Master's degree in News-Editorial Journalism from The Ohio State University, and B.A. degree in English from Morris Brown College.
Daryl Homer, U.S. Fencer, Team Toyota
Daryl Homer is a three-time Olympian who competed in the 2012, 2016 and 2021 games, earning a silver medal in 2016 in Rio. Among his numerous accolades, Homer was named to the 2019 Senior World and Pan American Championship Team in the men's individual saber, was the first U.S. men's fencer to medal in saber at the senior world championships in 2015 and was a four-time NCAA All-American from 2009 to 2013.
Homer was born in the U.S. Virgin Islands and moved to New York with his mother and sister at age 5. He began fencing at age 11 after reading about it in the dictionary. He serves as a brand ambassador for a charity called Fencing in the Schools which helps introduce the sport to children all across America.
Homer graduated from St. John's University in 2013 with a degree in advertising and worked in the field for two and a half years. If he wasn't an athlete, he would like to pursue a career in marketing.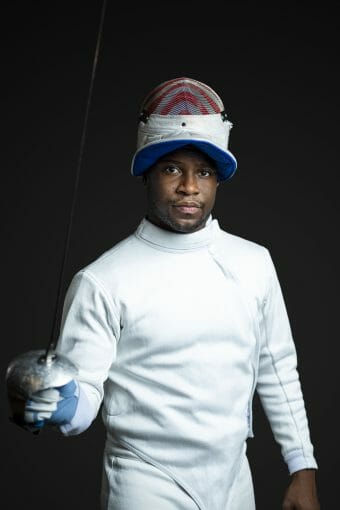 Jenny Lawson, Chief Civic Innovation Officer, Points of Light
Jenny Lawson is chief civic innovation officer at Points of Light leading forward-thinking initiatives, partnerships and campaigns to advance the mission of Points of Light around the world since 2012. Jenny advances programs and research to aid companies in achieving their social change goals through the actions of their employees through efforts that include the  Corporate Service Council of leading brands, The Civic 50 ranking of community-minded companies and corporate consulting, training and knowledge centers. Jenny joined Points of Light in 2011 to head A Billion + Change, the national campaign that mobilized more than $3 billion in pro bono service pledges from U.S. businesses – the country's largest commitment of pro bono service in history.
She came to Points of Light from the Pew Center on Global Climate Change (now C2ES), where she led a global campaign focused on energy efficiency and environmental awareness with some of the nation's largest companies. Lawson also served as director of the Office of the President at the Nature Conversancy's national headquarters, leading initiatives to engage corporate thought-leaders in sustainability efforts.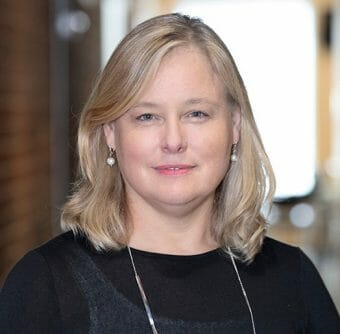 Her career began with community development and affordable housing advocacy in northern Virginia, where she served as the founding executive director of the Alliance for Housing Solutions. She continues to serve there as a board member today.
She is a graduate of the University of Virginia where she studied Philosophy and Mathematics.
Sean Suggs, Group Vice President and Chief Social Innovation Officer, Toyota Motor North America (TMNA)
Sean Suggs is group vice president and chief social innovation officer, for Toyota Motor North America (TMNA), where he oversees efforts to uplift communities, improve access to opportunities, build diverse and inclusive workforce, and foster an inclusive culture to drive and grow the business.
Previously, Suggs served as president, Toyota Motor Manufacturing, Mississippi. In that role, Suggs was responsible for all manufacturing and administration functions at its Blue Springs, Mississippi plant, which produces the Corolla. Prior to taking on the role of president, Suggs served as vice president of manufacturing and vice president of administration at the plant.
Suggs joined Toyota in 1998 as team leader of Toyota's Manufacturing plant in Princeton, Indiana after proudly serving in the United States Army for eight years. During his tenure, he served in several roles and was named general manager of quality planning in 2008. In this leadership role, Suggs oversaw professional development, vehicle quality and manufacturing quality for current and new model production.
He rejoined Toyota in 2014, after serving as director of strategy, administration, and human resources at Nissan's North American headquarters in Franklin, Tennessee, from 2008 to 2013. During his five years with Nissan, he also directed production quality at the company's manufacturing plant in Canton, Mississippi.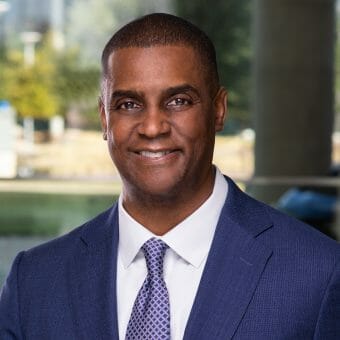 Suggs serves on the board of the Congressional Black Caucus Foundation and the National Urban League. Prior to relocating to Texas, he served on the Mississippi State Board of Education, Mississippi Economic Council's executive committee; and the Mississippi Manufacturers Association.
Suggs holds a Master of Business Administration degree from Auburn University and a Bachelor of Science from Oakland City University in Oakland City, Indiana.
Diversity Commitment: To Promote & Create Limitless Possibilities for All
Ron Thomas, Director, Journalism in Sports, Culture and Social Justice, Morehouse College
In 2007, Ron Thomas became the original director of Morehouse College's Journalism and Sports Program. It became a minor in the English Department in 2010, and last July it expanded into a major and was renamed Journalism in Sports, Culture and Social Justice.
Professor Thomas teaches newswriting and sports reporting courses and advises The Maroon Tiger student news organization that is staffed by students from two adjacent historically black institutions: all-male Morehouse and all-female Spelman College.
Almost exactly 100 of the journalism program's former students and Maroon Tiger staff members work in the media or the sports industry, and at least 42 have earned master's degrees in journalism, sports management or related fields.
For 34 years as a sports reporter, Thomas covered major college and professional sports, mainly basketball, football and tennis, at prominent newspapers such as the San Francisco Chronicle and USA Today, where he was its first NBA reporter. In 2011, Northeastern University's Sport in Society and School of Journalism awarded Thomas its Lifetime Achievement Award for Excellence in Sports Journalism for his writings about the racial dynamics of sports. His book They Cleared the Lane: the NBA's Black Pioneers was the first one written about the integration of the NBA, during which the Boston Celtics were groundbreakers. Thomas' blog "My Take" contains several of his favorite articles and starts with his favorite photo.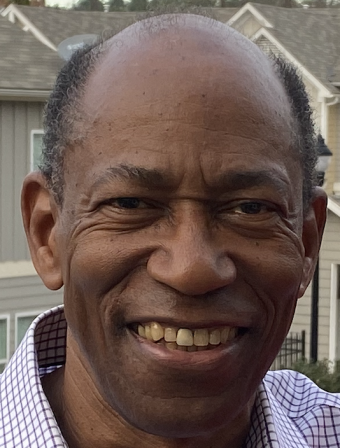 Thomas has a B.A. in Political Science from the University of Rochester and a master's in Journalism from Northwestern. At Rochester, he was president of the Black Student Union in his sophomore and junior years, was manager of the basketball team and a statistician for the football team.
He and his wife Charlene have two grown daughters and two grandsons, and his favorite pastimes are plays, movies and playing tennis.