Listen. Learn. Act to End Racism November 2020 Conversation
MOVING FORWARD: TAKING ACTION ON RACE AND EQUITY
On Nov. 19 we hosted the first conversation of our Listen. Learn. Act to End Racism initiative, in partnership with Morehouse College. Our panelists are Dr. Bernice A. King, CEO, The King Center; Frederick J. Riley, executive director, the Aspen Institute's Weave: The Social Fabric Project; and Michael Smith, executive director, My Brother's Keeper Alliance; with conversation moderated by our President & CEO, Natalye Paquin. Dr. David A. Thomas, president of Morehouse College, which highlighted upcoming topics of conversation that help make sense of the history, as well as current manifestations and the impact of systemic racism.
Key Take-Aways from the Event Included:
Do the necessary work: 

Before you can take actions against racism, it's important that you do the necessary work.  You need to not only do the research to understand the issues, but need to do some self-reflection about your views on racism as well.     

 

Power in the people: 

The real solutions come from the power of the people. You need to first listen to understand the issues and then have the right people at the table. 

 

M

ove from being safe to brave

:

 Safe won't solve the problems that we're in, so we have to be brave to speak truth to power.  We have to challenge thoughts and know that in doing so we may make people uncomfortable. 

 

We created these systems of inequity: 

When it comes to systemic racism, it's important to remember th

ese 

systems 

were

 created by people.  We are all a part of a system, and to dismantle racism we need to make individual commitments to not be silent in these environments.

 

We have the power to create change: 

We as individuals collectively have the power to change what we're calling, 

'

systemic racism

'

 by starting with ourselves and making a commitment in the environments where we find ourselves. We need to ensure we are identifying and exposing systems of racism, while offering suggestions on how we build a new table with everyone at the table represented. 

 
Watch the Conversation On-Demand
Learn & Take Informed action
For deeper learning, the following resources are recommended by our speakers and content partners.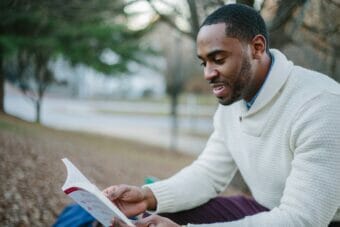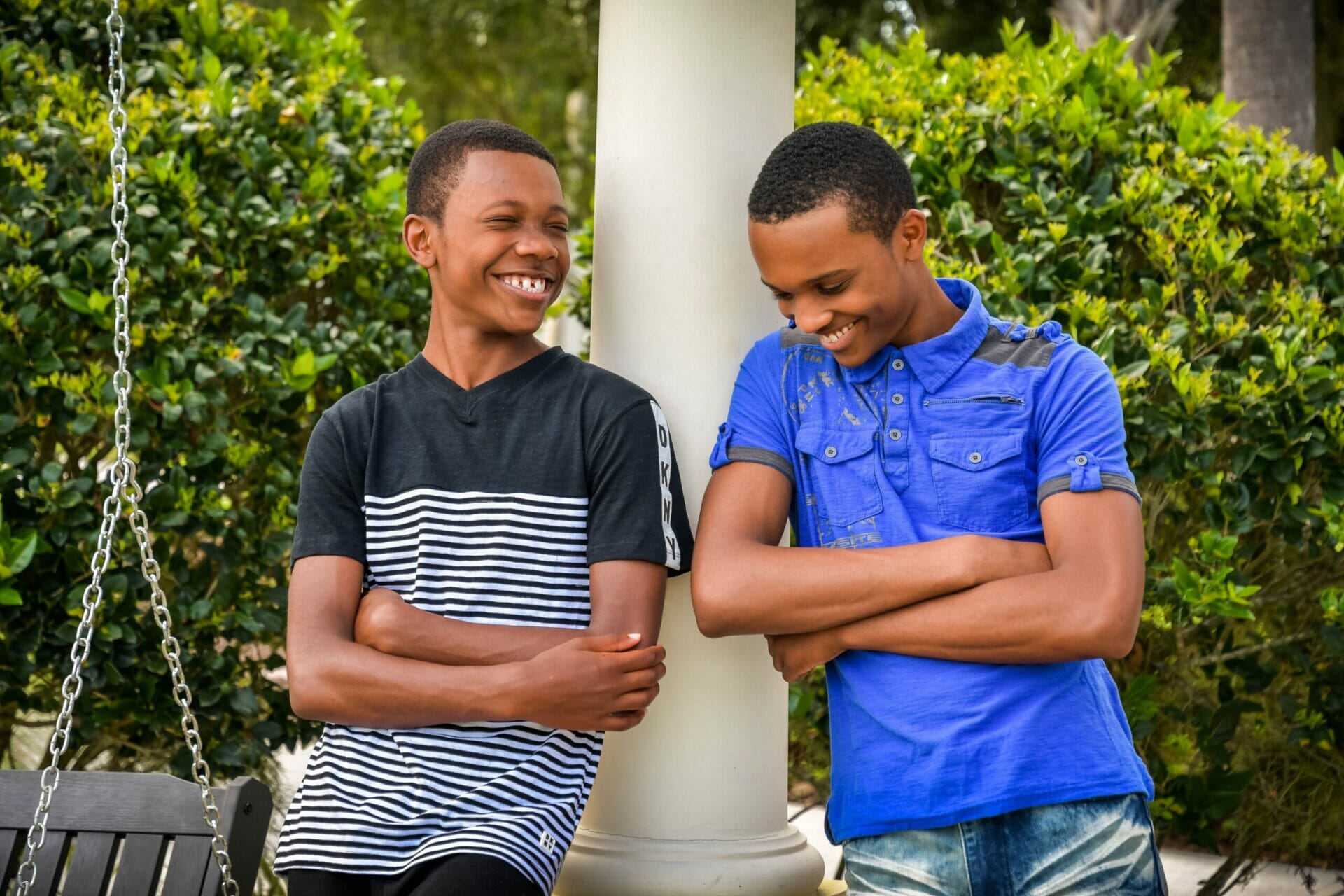 Natalye Paquin
President & CEO, Points of Light
Natalye Paquin is the president and chief executive officer of Points of Light. She is a visionary and results-oriented leader with a strong track record of performance and transformation in turnaround and high-paced organizations. Prior to joining Points of Light in 2017, Natalye served as chief transformation officer at Girl Scouts of the USA, where she was responsible for strategy integration and was the key face and spokesperson for aligning and unifying the Girl Scouts federation of 112 councils around the strategy.
Natalye also served five years as chief executive officer of the Girl Scouts of Eastern Pennsylvania, the state's largest girl-serving organization and among the largest Girl Scouts councils in the nation. She began her career in the nonprofit sector as chief operating officer of the Kimmel Center for the Performing Arts, after having been a volunteer, helping the center think through its education and new audience development programs.
An attorney by training, Natalye spent more than 15 years in the education sector in legal and executive leadership roles. First as a civil rights attorney with the U.S. Department of Education, Office for Civil Rights, and with two of the nation's largest school districts, Chicago Public Schools and the School District of Philadelphia. She began her legal career in private practice as a litigation attorney.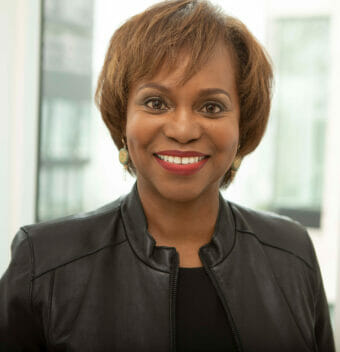 For more than a decade, Natalye has been a director on a corporate board. She currently serves as director of UNIVEST Corporation of Pennsylvania, and is a former director of National Penn Bancshares, which was acquired by BB&T. A philanthropist and committed volunteer, Natalye has served on several nonprofit boards in the arts and education, and is past board chair of the Philadelphia Award Foundation. Recognized for her leadership and commitment to community, she has received numerous awards and has been profiled in several professional magazines.
Natalye Paquin earned a juris doctor from DePaul University College of Law and an undergraduate degree from Florida A&M University. A lifelong learner, she was a national fellow of the Eli Broad Urban Superintendents Academy, has completed executive education programs at Harvard and Loyola University Business Schools, attended the Aspen Ideas Festival as a scholar, and was a distinguished guest of the United States Air Force Judge Advocate General Civic Leaders Tour.
Dr. David A. Thomas
President, Morehouse College
Dr. David A. Thomas has established a legacy of historic proportion in less than three years as president of Morehouse College, the nation's only HBCU for men.
Under his administration, the college raised $107 million last fiscal year—a giving total that is higher than any other president in the history of the college. A visionary leader, Thomas is working to make Morehouse one of the top liberal arts colleges in the country.
Thomas took office as the 12th President of Morehouse on Jan. 1, 2018. He has more than 30 years of experience in the business of higher education and is nationally respected as an expert in organizational change. He has served as the former Dean of Georgetown University's McDonough School of Business, and as a former business school professor at Harvard University and the University of Pennsylvania.
Thomas is leading dynamic changes at Morehouse, which is mission-driven to produce leaders committed to community service. Under his guidance, the college has emerged as a national innovator in STEM education, has expanded its online class offerings from nine to more than 300 courses, and has increased its profile as the national epicenter for thought leadership on civil rights.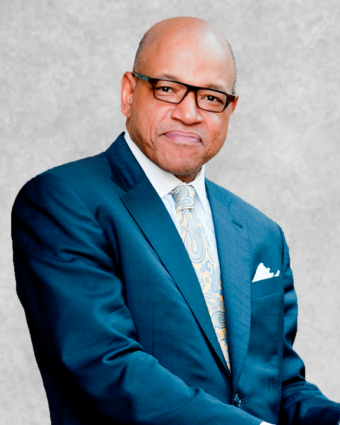 Thomas has used his platform as president of Morehouse to speak out against injustice as the nation faces two pandemics—COVID-19 and the persistence of systemic racism. He believes that Morehouse has a responsibility to help the nation to address the inequities caused by institutional racism, which have created disparities in income, employment, health, housing, and educational opportunities for people of African descent.
Thomas holds a doctorate in Organizational Behavior Studies and a Master of Philosophy degree in Organizational Behavior, both from Yale University. He also has a master's degree in Organizational Psychology from Columbia University and a Bachelor of Administrative Sciences degree from Yale College. He is the co-author of three books.
Dr. Bernice A. King
CEO, The King Center
Dr. Bernice A. King is a global thought leader, orator, peace advocate, and Chief Executive Officer of the Martin Luther King, Jr. Center for Nonviolent Social Change (The King Center), which was founded by her mother, Coretta Scott King, in 1968.  She was appointed CEO of The King Center in January 2012, by the Board of Trustees. From this position, the same one once held by her mother, this transformative leader steadfastly continues her efforts to advance her parents' legacy of Kingian Nonviolence, which Dr. King re-branded Nonviolence365™️.
Through her work at The King Center, Dr. King educates youth and adults about the nonviolent principles modeled by her parents. In 2012, she implemented the Camp N.O.W. Leadership Academy which has engaged youth from New Mexico, South Carolina, Michigan, Alabama, and as far away as the Island of Cyprus. Because of the impact the camp, now called Camp NOW, had on their lives, youth from Cyprus returned two years in a row.
Dr. King spearheaded the 'Let Freedom Ring and Call to Action' event to commemorate the 50th Anniversary of the March on Washington and her father's famous 'I Have a Dream' speech. This global event included then President Obama, former Presidents Clinton and Carter, and members of Congress, as well as many other international leaders, dignitaries and entertainers.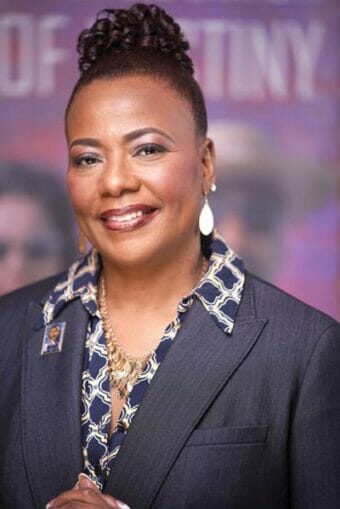 As part of the Center's Nonviolence365 education and training initiative, Dr. King launched Students with King, which enables students to interact with King family members, as well as those who knew and/or worked with Dr. Martin Luther King, Jr. and Mrs. Coretta Scott King. As part of the interactive conversation, which is typically moderated by either a local radio or TV on-air personality, students are given the opportunity to learn about the more personal side of the King Family and Legacy.  Dr. King also launched a series of interactive web-talks with students throughout the country using Google Hangout as the platform. These talks enable her to use technology to converse with students while she is at The King Center and the students are in their classrooms.
Michael D. Smith
Director of Youth Opportunity Programs and Executive Director, My Brother's Keeper Alliance
Michael Smith currently serves as Director of Youth Opportunity Programs and Executive Director of the My Brother's Keeper (MBK) Alliance at the Obama Foundation. MBK Alliance leads a national call to action to build safe and supportive communities for boys and young men of color where they are valued and have clear pathways to opportunity.  Michael was part of the team that designed and launched the My Brother's Keeper initiative, and was appointed Special Assistant to the President and Senior Director of Cabinet Affairs for My Brother's Keeper, managing the initiative and interagency Task Force at the White House.
Prior to joining the White House team, Michael was director of the Social Innovation Fund (SIF), Senior Vice President of Social Innovation at the Case Foundation, and helped build national initiatives aimed at bridging the "digital divide." Michael is an Atlantic Institute Racial Equity Senior Fellow and a member of Boys and Girls Clubs of America's Alumni Hall of Fame, the highest honor bestowed by the organization.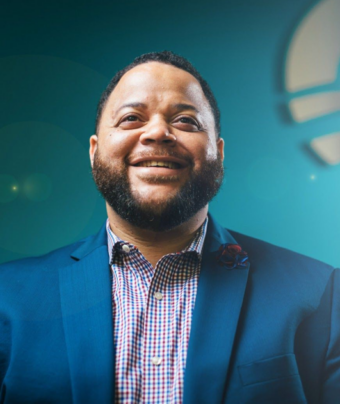 Frederick J. Riley
Executive Director, Aspen Institute's Weave: The Social Fabric Project
Frederick J. Riley is passionate about the development of communities and its people. He is the Executive Director of the Aspen Institute's Weave: The Social Fabric Project. He spent nearly 2 decades working to ensure a positive life trajectory for youth with a focus on urban, underserved communities and poverty. He has served as Chief Advancement Officer for the Cincinnati YMCA, National Director of Urban Development for YMCA of the USA and has had held similar positions with YMCA of Southwest Illinois, Metro Atlanta YMCA, and the National Conference of Black Mayors.