Listen. Learn. Act to End Racism October 2021 Conversation
Playspace Equity: Redefining Community Engagement and Reducing Barriers
Play is the true work of childhood. Whether on the playground, in the classroom, at home or in the community, playing allows children and youth to explore their world, take risks, make mistakes and feel achievement. Through play, children develop critical social and cognitive skills, mature emotionally and gain confidence in themselves and their connection to community. On Oct. 27, 2021, Points of Light joined Morehouse College and KABOOM! for a conversation that defined playspace inequity, where it's happening, and how communities are coming together to remove barriers and create access to quality spaces to play, learn and thrive.
Watch the Conversation On-Demand
Conversation Key-Takeaways
Equitable access to playspaces is a solvable problem. By working collaboratively in the communities where we live and serve, we can create collective solutions to provide safe environments for kids.
When adequate time and space for play isn't created, a child's energy will come out in the classroom, in the hallways and elsewhere.
Young people have an important voice and should have input into the playspaces they use. Understand what play means to them and provide support and guidance to create that experience.
Be an advocate for playspaces in your school and community. They are a critical part of supporting a child's learning and growth to become healthy human beings.
Be aware and pay attention to playspaces, or the lack of them, in your community, especially in traditionally under-invested communities.
Dr. Nina Gilbert, Director of the Center for Excellence in Education at Morehouse College
Dr. Nina Gilbert is the Director of the Center for Excellence in Education at Morehouse College, and the former Senior Advisor on Education Reform for the Morehouse Research Institute. She has also served as an adjunct professor at both Morehouse College and Mercer University's Tift College of Education.    
Prior to her transition into higher education, Dr. Gilbert served in a variety of teaching and leadership roles in the K-12 sector, and has served as an educator in district, charter, international and independent schools and founded Georgia's first single-gender charter school, Ivy Preparatory Academy in 2008. Dr. Gilbert has also been deeply involved in education policy and community advocacy activities and has developed programs and services that promote authentic civic engagement and stakeholder collaboration.    
Dr. Gilbert is a national thought leader and education innovator and works closely with leaders from other sectors and who are in search of her expertise. In addition to consulting with agencies, non-profit organizations and school leaders, she also works in the film and entertainment industry to ensure compliance with local, state and Screen Actors Guild requirements that pertain to the education, safety, and welfare of minor actors and entertainers. She has worked extensively as an on-set educator and labor coordinator with Warner Brothers, Universal Pictures, Twentieth Century Fox, HBO and Netflix productions. She has also served as a consultant and producer for three independent films.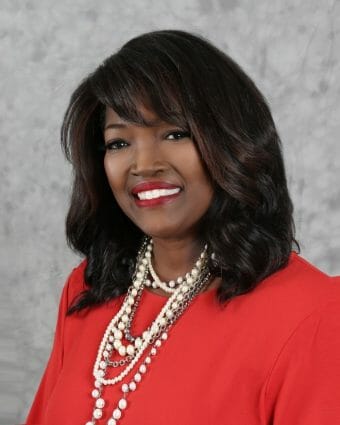 Because of her many contributions to education, Dr. Gilbert has been profiled by magazines such as Rolling Out and Essence and was identified in 2013 by The Root as an Education Class Act.  She is a 2007 national recipient of Maybelline's Beauty of Education Award, was recognized on both CNN and Fox and Friends for her commitment to her students. In her local community, Nina has been recognized as an Outstanding Georgia Citizen by the Secretary of State, NAACP and the Atlanta Business League who named as one of the 100 Most Influential Women in Atlanta.  
She has participated in several national educational fellowships including the Pahara-Aspen Fellowship, the 50 State Campaign for Achievement Now (50CAN) and Building Excellent Schools.  She holds a BA degree from the University of West Georgia, an MA degree from Clark Atlanta University and an Ed.D from the University of Pennsylvania. 
Terri J. Fishback, Vice President, Youth Development, Boys and Girls Clubs of Metro Atlanta
Terri Fishback serves as Vice President, Youth Development at the Boys & Girls Clubs of Metro Atlanta. She leads program strategy across 25 sites, with a focus on strengthening the capacity of youth development professionals to drive greater impact with youth. She is also responsible for program quality and improvement; programs; strategic partnerships; and training and development.
Prior to joining BGCMA, Terri served as the Senior Director, Strategy Execution for Boys & Girls Clubs of America, where she was responsible for assisting 4,700 Clubs across the Movement in building capacity to implement youth workforce readiness programs. Prior to coming to the Movement, she had oversight of the Mayor's Gang Prevention and Intervention program for the City of Los Angeles. She has courageously continued her career in out-of-school time at national nonprofits with a focus on building the skills of youth development professionals and bringing equitable programs to youth that need it most.
She is a proven leader, strategic thinker, and youth advocate with a passion and focus on designing and developing effective, quality programming to help youth thrive and achieve their full potential. Terri's leadership style is interpersonal and motivational; she is outcome-driven, collaborative, and audacious. She is the editorial committee Chair for the Current Issues in Out of School Time Book Series Publication board and is a board member on the THRIVE Community Action Board for Emory University's School of Public Health.
Terri, her loving husband, and daughter live in Mableton, GA.
Lysa M. Ratliff, CEO, KABOOM!
In early 2021, Lysa M. Ratliff became the newest CEO of KABOOM!, the national nonprofit that works to end playspace inequity. For good.
Throughout her career, Ratliff has served as a champion for kids and their resilience, leading efforts to connect partners and make change for communities and kids across the country, and around the world. She was the Vice President of Partnership Development at KABOOM!, has held senior leadership roles at Habitat for Humanity International, Save the Children, and spent more than a decade in international marketing communications at several large corporations.
Lysa has led both public and private fundraising teams, cause marketing and communications campaigns with large global corporations. When not spending time with her own kids and husband, Lysa enjoys all things home, with most of her playtime being spent in the garden growing organic fruits and vegetables.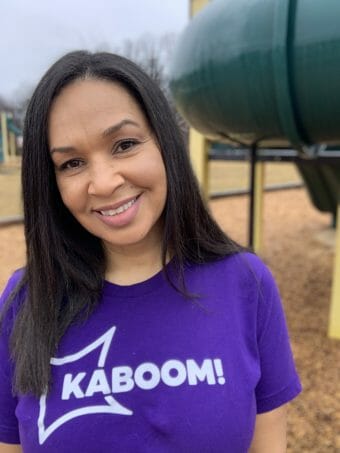 Marjy Stagmeier, Founder and Board Chair, Star-C
Margaret "Marjy" Stagmeier is the founder of TriStar and real estate investment firm, and President of TI Asset Management, Inc an independent asset management and real estate advisory firm, based in Atlanta, Georgia. TI Asset Management has managed in excess of 3,000 affordable housing apartment units.
Ms. Stagmeier is a graduate of Georgia State University with a B.S. in finance and has successfully completed the Georgia Certified Public Accountant examination. She is an active lecturer and contributing author to many periodicals analyzing the challenging industry of asset management and co-authored the book Real Estate Asset Management: Executive Strategies for Profit-Making.
Ms. Stagmeier has served in a leadership and fund-raising capacity for many nonprofit organizations in Atlanta. She was on various boards at the Atlanta Community Food Bank from 1992-2019, and a Vice President for the Atlanta Commercial Board of Realtors. She recently organized Star C Corporation and EduHousing Communities – two 501c3 organizations with a mission to turn around low-performing elementary schools through equitable housing. Star-C launched an Eviction Relief Fund in April 2020 which has raised $11.5 million and helped over 4,500 families avoid eviction. She recently contracted with New South Books to publish her next book, "Blighted" the evolution of Summerdale Apartments," a 244-unit severely blighted apartment community, from blight to a stabilized equitable apartment community focused on building resident social capital.