Marie Unanue
Published Author and Kindness Advocate
Philanthropist
Marie Unanue is a published author and kindness advocate. In 2017, Marie wrote her first book, "The Adventures of Phatty and Payaso." Marie's book stresses the importance of kindness, self-control, grit, social awareness, and many other essential character skills. Marie's mission when writing "The Adventures of Phatty and Payaso, Central Park," was to implore children everywhere to consider the impact bullying has on other kids while engaging readers in a diverse, fun, and entertaining story.
Since publishing her first book, Marie has spoken to thousands of children across the country and has become an advocate for bullied children. Marie is a proud believer in the importance of character and continues to use her books to engage children about the importance of kindness and compassion and proudly donates all of her books proceeds to charity.
Marie is currently working on the second book in "The Adventures of Phatty and Payaso" series, in addition to "Finding Joy," an adult mystery. Marie's book was endorsed by His Eminence, Timothy Cardinal Dolan, received an Editors'Choice Award, The Rising Star Award, and she was a featured Amazon.com best-selling author in the children's book genre.
Before writing novels, Marie owned Beyond Compare Events, a marketing and event planning firm on Long Island, where she worked closely with Bridal Guide, Honeymoons.com, and several nonprofits. In addition to planning events of all varieties, Marie has been a speaker and presenter at both the London and Berlin World Travel Mart for destination events.
Marie is currently very active in philanthropy. She is very involved in several charitable endeavors, including; The C&J Unanue Foundation, The New York City Saint Patrick's Day Parade Foundation, Same Sky Foundation, and FulFill, a food pantry geared to alleviate food insecurity throughout New Jersey.
Marie divides her time between writing and flying helicopters. She resides in Florida and Colorado with her husband, Andy Unanue.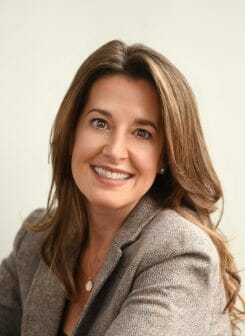 Get Involved & Light the Way