Chris Cameron
Affiliate Assembly Liaison, Disaster Subcommittee
Executive Director, HandsOn New Orleans (U.S.)
Chris Cameron joined HandsOn New Orleans in 2012 as executive director. Combining core strengths in senior leadership, significant revenue generation, strategic planning and team and program development, Chris has transformed the organization. HandsOn completes over 100 community service projects each year by recruiting 5,000+ volunteers to serve low-income residents. The organization supports over 200 other nonprofits in the seven-parish metro area through collaborative efforts to achieve outcomes that support educational equity in the public school system, improve access to community services and resources, promote healthy lifestyles, sustain the natural and built environment, and assist residents on emergency preparedness, response and recovery. In this position, Chris has the privilege to work with community organizers, civic and corporate leaders as well as elected officials to address root causes of poverty and pathways to family stability. The organization's key programs of volunteer engagement, community revitalization and disaster response help to achieve its mission to engage, empower and transform our community through volunteer service.
Prior to joining the organization, Chris spent 19 years in higher education student affairs administration at Loyola University New Orleans and Dillard University in roles ranging from Greek Life advisor, director of student activities and co-curricular programs and assistant vice president for Student Affairs.
Throughout his career, Chris oversaw comprehensive student leadership development programs, business services and facility operations. Chris received his B.A. in International Relations and Foreign Affairs from the University of Virginia, and his Master of Education from the University of South Carolina.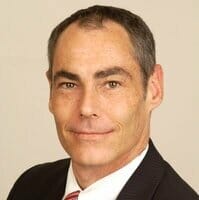 Get Involved & Light the Way