A Statement on the Passing of HRH Queen Elizabeth II from Natalye Paquin, President & CEO of Points of Light
Points of Lights joins millions around the world celebrating the life of HRH Queen Elizabeth II, a life-long public servant. Her historic 70-year reign as longest-serving incumbent head of state has been an inspirational act of service.
Additionally, The Queen held a commitment to hundreds of causes and patronages throughout her life, including animal rights organizations, armed services, healthcare and hospices, education, children, sports and recreation, arts and culture and more.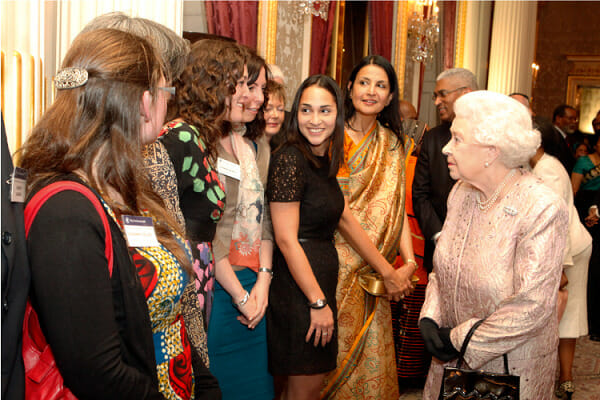 Her Majesty The Queen established the Commonwealth Point of Light Award in 2018, when she honored volunteers from the 54 Commonwealth countries, running up to the Commonwealth Head of Government meeting in 2018. Her Majesty The Queen continued honoring an outstanding volunteer from around the Commonwealth each week, even meeting with some via Zoom during the pandemic. To date, she has honored more than 230 Commonwealth Point of Light Awards. She was truly a champion of those who were making a difference in their communities and beyond.
HRH Queen Elizabeth II dedicated her life to serving others and inspiring individuals to be a light in their communities through service. We know her legacy will continue through her family, inspiring others around the world to become deeply involved in their communities and country.
For All Points of Light Media Inquiries