Prove and Improve Your Company's Social Impact Without Overburdening Your Partners
Webinar Held Nov. 14, 2023
Corporate Social Responsibility
The last few years have been revolutionary in how companies approach their relationships with nonprofit partners. Movements like "trust-based philanthropy," which encourages a more trusting, transparent and equitable collaboration between funders and their nonprofit partners, are exciting and growing in popularity. How can you, as a CSR leader, support these movements yet continue to track the data you need? Attend our upcoming webinar to find out how to gain actionable insights while keeping both your company's and your nonprofit partners' needs in mind.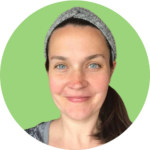 Sara Ansell, senior manager of social impact at True Impact, walks through the steps to track essential impact data, ditch ineffective processes, and help your nonprofit partners improve at the same time. Based on her years of experience helping hundreds of grantees and funders measure their impact, Sara will cover best practices in data collection at all stages of working with nonprofits. She will review the metrics that are most actionable and the ones that are outdated.
You'll also hear from Nate Brown, senior vice president and director of the PIMCO Foundation,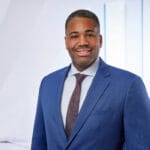 who will share more about PIMCO's thoughtful, comprehensive approach to social impact measurement. Together, Sara and Nate will discuss what a collaborative impact evaluation process looks like, whether you are measuring employee volunteerism, grant-making or pro bono efforts. After their discussion, you'll leave with solid takeaways to drive societal change and meet business goals—for your team and your grantees.
Key Takeaways:
The four golden reporting rules for funders are keep it simple, keep it timely, keep it uniform, and keep it supportive.
Count what counts. Understand the difference between inputs (resources used), outputs (activities or goods and services delivered) and outcomes (impact!).
Ask for your nonprofit partners' whole story (the full impact of their program), not just what might be related to what you funded. What is the bigger narrative that your employee volunteers or grants supported?
Minimize the burden on partners and maximize the usefulness of data collected. Be upfront with partners about your reporting requirements and standardize your reporting template. You'll find an example here.