12-Year-Old Girl Supports Our Troops With Packages of Love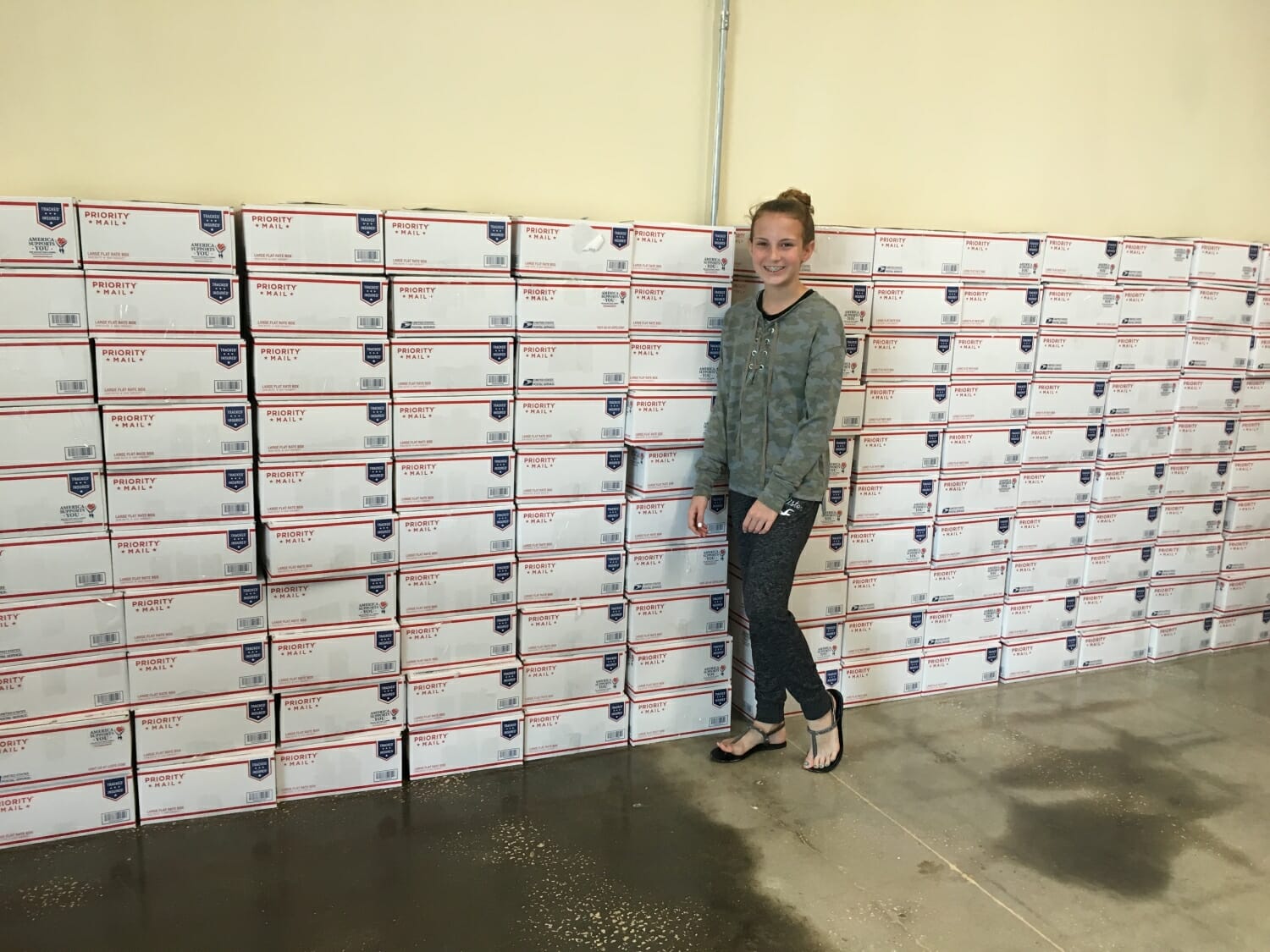 After listening to veterans speak at a school Veterans Day assembly, 12-year-old Graci Tubbs felt the need to support our military and let the men and women sacrificing their lives for us, know people back home cared about them. Graci started Operation: Military Matters in November 2015, as part of a school project. "The military men and women inspire me to volunteer. When I receive letters back about how much what I do means to them, it truly inspires me to keep going," says Graci.
What began as a school project, simply collecting supplies from the community and sending care packages to the military overseas, has grown into a successful nonprofit. Today, Graci has contributed several hundred hours of volunteer time, raised more than $30,000 and shipped over 900 care packages. The care packages include things like toiletry items, snacks, hard candy, wipes, games, instant coffee, creamer, romen noodles, beef jerky, tuna or salmon packs, tea, hand lotion, socks, and each package costs $16.15 to ship.
The seventh grader has even been asked to speak to troops before they leave for deployment to help rally them and let them know they are supported back home. Graci also speaks to civic organizations to help raise money and awareness for our troops. People from all over the country have joined Graci in her efforts, including kids who are writing cards to send with the care packages.
Operation: Military Matters will participate in an event at St. Petersburg College, where Graci will have the opportunity to speak about her work, and meet with service members who have received care packages from the organization while deployed.
When asked she would want people to learn from her story Graci responds, "I want people to know that anyone can make a difference in the world no matter whether you are young or old, it can benefit so many people if we give back." Graci is making a difference in her community and is today's Daily Point of Light Award honoree.
Do you want to make a difference in your community like Graci Tubbs? Visit All For Good for local volunteer opportunities.
Share this post