Planting Seeds of Change In A Food Desert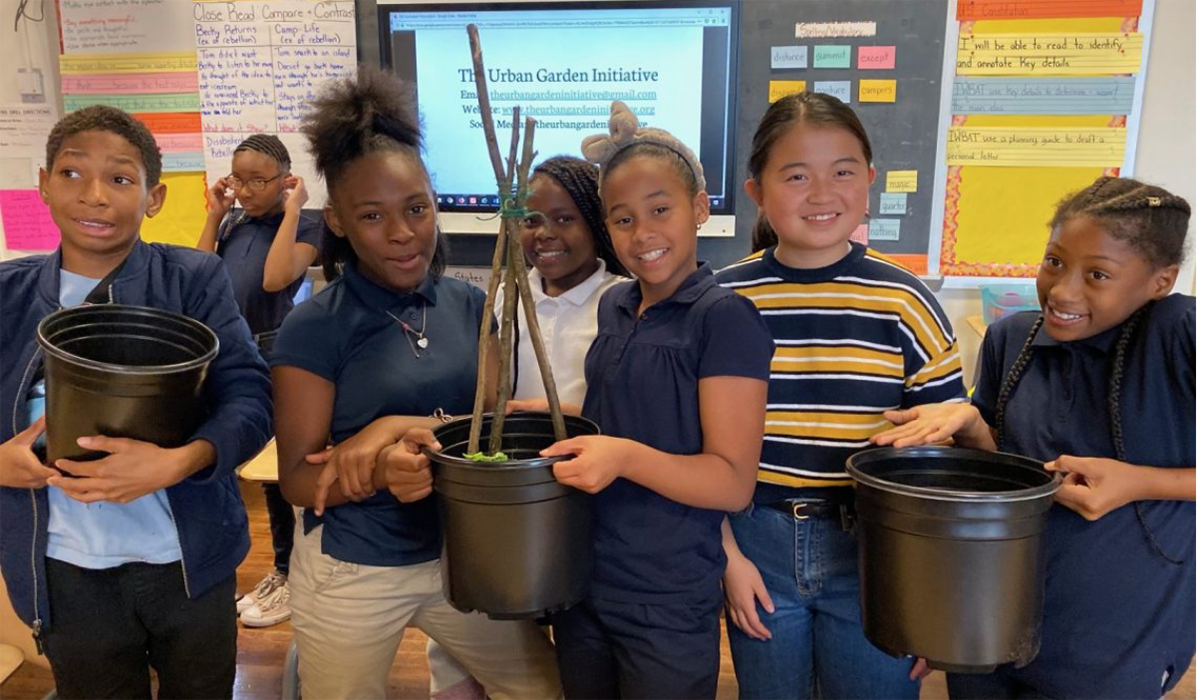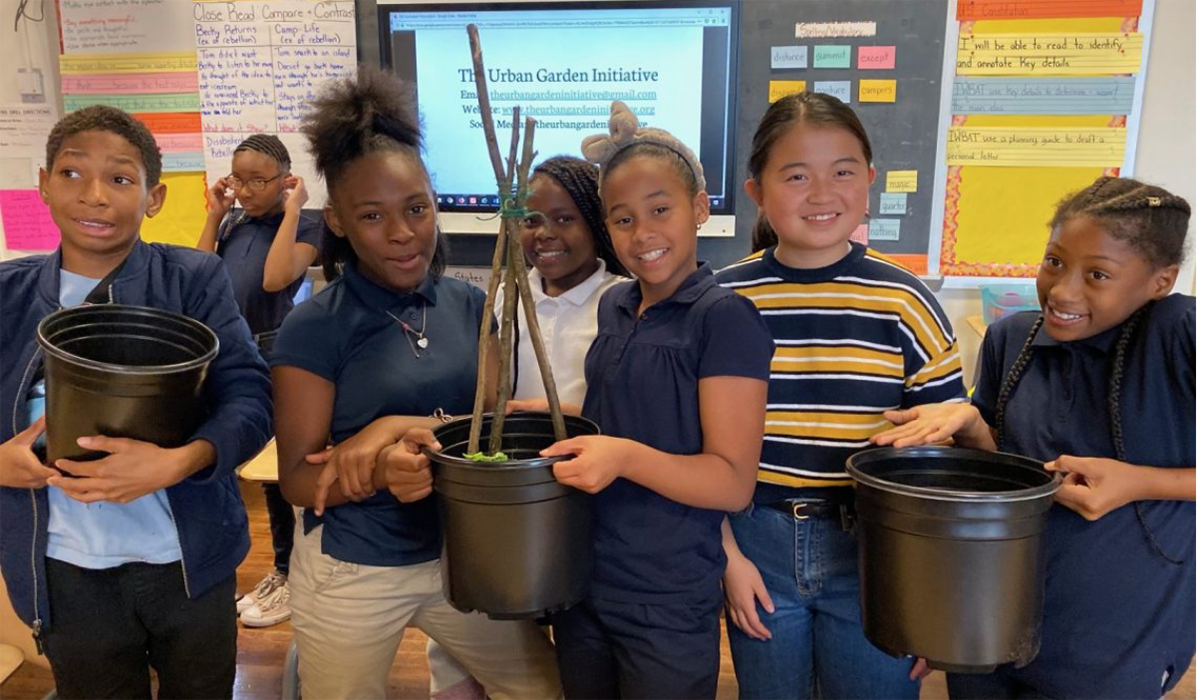 Meet Daily Point of Light Award honoree Megan Chen. Read her story and nominate an outstanding volunteer or family as a Daily Point of Light.
16-year-old Megan Chen says if she were a plant she'd be a tomato. Reliable, fast and easy to grow, tomatoes are often people's first foray into gardening. So it makes sense that Megan – as a tomato – would introduce container gardening to her community with The Urban Garden Initiative. 
Knowing that she lived in a food desert where many students didn't have access to fresh fruits or vegetables, Megan decided to find a solution to help students have better access to nutritious food. After researching food deserts, Megan started with small workshops to help students grow their own container gardens. An easy, transportable urban gardening method, container gardening is a great space saver and has almost an equal yield compared to a traditional garden.
Each TUGI workshop typically lasts 45 minutes to one hour, and contains an educational component as well as a hands-on gardening component. Fast, reliable, and easy, the seeds of her workshop eventually grew into the organization's mission is to inspire and empower youth to achieve urban sustainability though a gardening-based educational program. In order to achieve these goals, they have designed a year-long program that engages youth in environmental education as well as urban gardening in both the fall and the spring time. Taking her urban gardening workshop on the road to schools throughout New Castle County in Delaware, Megan is teaching students from preschool through middle school that it's fun to get your hands dirty, and easy to plant and maintain an indoor or outdoor garden. In the spring, TUGI will offer 6-week workshops at 15 area schools – and new chapters will soon be opening in other states.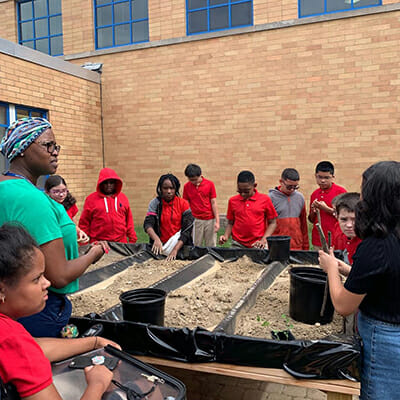 As founder and director of The Urban Garden Initiative, Megan has developed her leadership skills and learned to wear a lot of hats. She leads a growing team of volunteers and spends much of her time planning curriculum and running the organization's social media.
"Community service gives you a whole new and deeper understanding and helps you expand your horizons," Megan Chen says. "Doing activities with middle schoolers and teaching them about the environment and hands on gardening is rewarding."
Megan's passion for the environment and her community is the foundation for her work with TUGI. And her love for environmental science drives her desire to teach other young people about food deserts and the benefits of urban gardening.
"If there is a problem you see or something you want to solve, don't be afraid to start small and do something about it. Don't be afraid to get started," said Megan. "Age is not a limiting factor. You don't have to graduate college, or be a certain age to get things started. Have a network of people to help."
Megan Chen is planting seeds of change in her community and helping students grow into mindful gardeners.
Do you want to make a difference in your community like Megan Chen? Find local volunteer opportunities.
Share this post