Shelter Volunteer Gives Dogs Second Chance at Life
Meet Daily Point of Light Award honoree Savannah Loehr. Read her story and nominate an outstanding volunteer or family as a Daily Point of Light.
As a child, Savannah Loehr started volunteering at Posey County Pound Puppies in Posey County, Indiana with her grandmother. The now 19-year-old student has continued to support the animal shelter in an effort to give all stray dogs a new home and a second chance at life.
A self-proclaimed nurturer, the New Harmony, Indiana resident says she's interacted with hundreds of dogs throughout her service, initially walking and feeding the dogs, then as she got older, graduating to organizing and hosting events to fundraise for PC Pound Puppies.
Savannah's service at the shelter is one part of a variety of volunteer work that the teen has committed to as she works to better her community.
What inspires you to volunteer?
I'm a nurturer and I'm very empathetic. I'm able to relate to people and animals. I know a lot of people in my community, and I know I am helping others through my volunteerism.
Describe your role with Posey County Pound Puppies.
Initially, I would walk the shelter dogs a few days a week, feed and play with them. Now, I help at PC Pound Puppies fundraisers and benefits. I support their events by helping to organize the craft show, selling raffle tickets and soliciting donations from local businesses.
Share one personal story with me from your volunteerism.
We had this one little dog, a pug, at the shelter because he'd been rescued from an abandoned home. Many animals had been left behind in a home, locked up in the basement, and shelter staff including my biological father, Waylon, went to rescue the dogs. We named the dog "Waylon" because of that, and we still get updates about the dog from his new family. He's doing fantastic now, he's completely playful and you wouldn't know what he'd been through in the past.
Your volunteerism isn't limited to service at the shelter. Explain.
I once adopted a family for Christmas so they had presents under the tree, and have also gathered food items for families at Thanksgiving. I have volunteered to raise awareness about child abuse prevention, help connect underprivileged children with law enforcement through Shop with a Cop and more. I've fundraised for the Special Olympics, and helped to organize a hygiene drive for the community.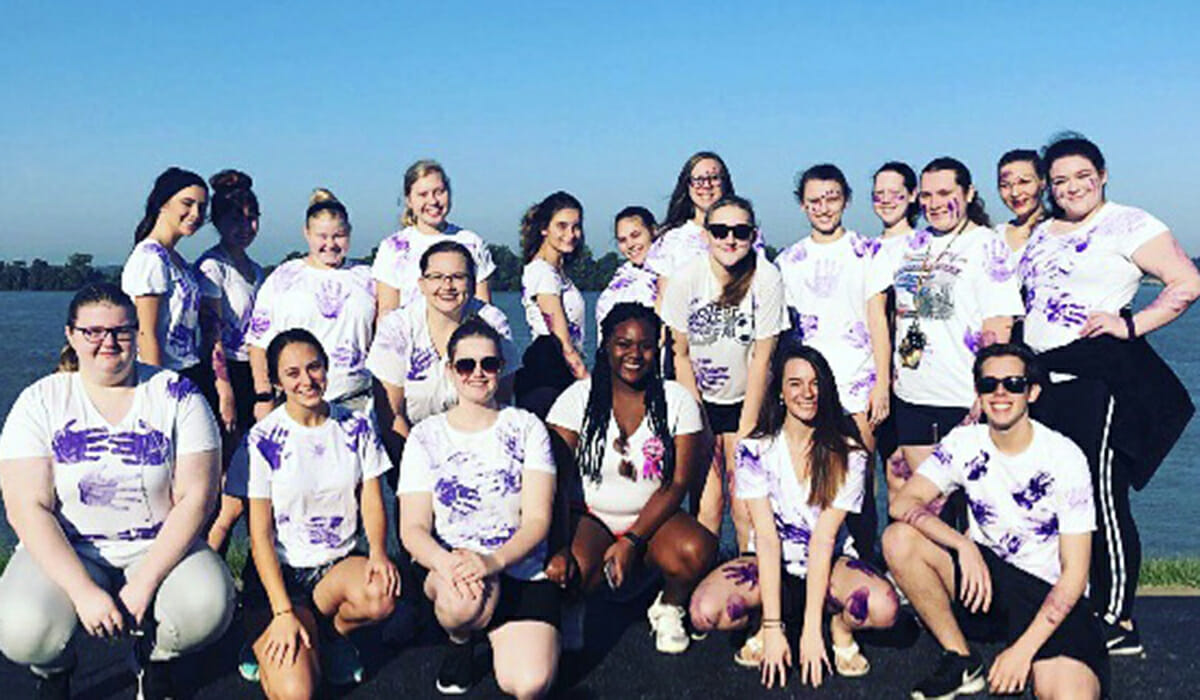 What's been the most rewarding part of your service?
Seeing the expression on these animals faces once we've rescued them is rewarding to me. These dogs will come in to the shelter torn to pieces from dog fighting, or their owners have abused them, or they've been thrown out in the streets and there's nowhere for them to go. Interacting with these dogs, seeing them receive treatment and progress back to their normal selves is a reward in itself to me.
What have you learned through your experiences as a volunteer?
I've learned that some individuals haven't experienced the privilege that I have, and by working and volunteering, you understand what is going on in your community and how you can help. Service has made me more aware of changes that need to happen in my community, and the need to be more involved.
When you're not in school or volunteering, how do you spend your free time?
I'm involved with numerous clubs at my school, including Key Club, which encourages students to be involved in their community through service, and SADD, which stands for "students against destructive decisions."
How can readers help?
Please visit the Posey County Pound Puppies website for more information about how you can help.
Do you want to make a difference in your community like Savannah Loehr? Find local volunteer opportunities.
Share this post