Actress Advocates for Diabetes Awareness, Health Care and Research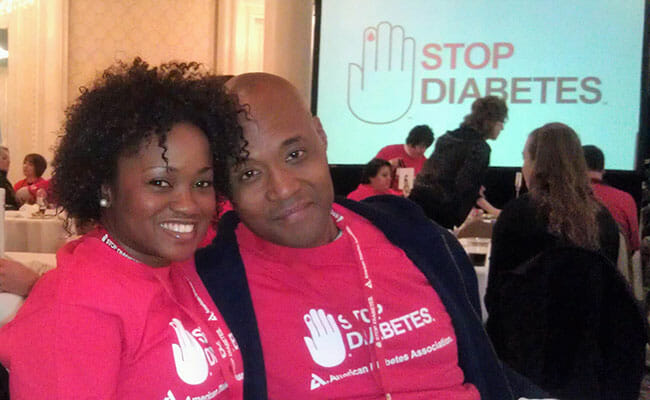 At age 12, she was the voice of Nala in Disney's "The Lion King" movie. Since then, she has appeared in TV shows, off-Broadway plays, and commercials. But Niketa Calame-Harris found that developing a chronic illness – in her case, Type 1 diabetes – came without a script.
"When I was diagnosed with diabetes at age 19, all I knew about diabetes was from 'Steel Magnolias,' where Julia Roberts was dying because she had a baby and she was Type 1," said Niketa.
Today, Niketa lends her voice to improving education and advocacy for people with diabetes. As a spokeswoman for the American Diabetes Association's Los Angeles-area chapter, she talks to schools, senior communities, and other groups to explain how to spot symptoms, "easy do's and don'ts" to follow if diagnosed, and healthy meal plans.
Niketa has also helped lobby lawmakers for better access to health care and increased funding for diabetes research, as part of the American Diabetes Association's bi-annual Call to Congress advocacy event in Washington, D.C.
"In particular, we're concerned that people with pre-existing conditions [don't get] left high and dry," said Niketa. "For a business person, it's just a matter of numbers, but for a person with pre-existing conditions, it's a matter of life and death."
In her speaking appearances, Niketa explains the difference between Type 1 diabetes and Type 2 diabetes. She also advocates for support of what she calls "Type 3 individuals," that is, "the type that looks after loved ones with Type 1 or 2," such as her husband, Donovan Harris, whom she describes as "super supportive."
"Niketa is a great speaker, but she does grunt work as well," said Valerie Loduem, former director of community engagement for the Los Angeles chapter of the American Diabetes Association. "She's an actress. She's a singer. She's a remarkable speaker. But at the same time, she doesn't come with the stereotypical prima donna attitude. She can get down and dirty – lifting boxes, putting up signs."
Niketa even developed a theme song for the association's annual fundraising walk, but Valerie said the actress/singer didn't do it for self-promotion. "Unless I told somebody what she did, that was the only way they would know."
Niketa has always enjoyed volunteering, starting with church activities as a child, then participating in the Top Teens of America community service organization. "My mom's a teacher and the whole idea of volunteering and sharing or helping is part of our family," she said.
Anyone can help further the cause of diabetic research and treatment, Niketa added. "Anybody can go to our website and search for local offices and volunteer opportunities," she said. "There are walks and 5K events if you're an active person. When you sign up on the website, you'll get emails about what's going on in Congress and alerts to send out emails or post on social media. Sometimes, it's not even getting out of your house – it's just reading your email and sending it to your network. Even that kind of things helps."
Share this post