After Pandemic Dashed Traveling Plans, Retiree Turns to Volunteerism
Meet Daily Point of Light Award honoree Lynne Goodman. During the third annual Global Volunteer Month, we celebrate the power of people who tackle society's greatest challenges, and build stronger, more vibrant communities through volunteerism and everyday actions, like Lynne. Read her story and join the Global Volunteer Month celebration.
Retiring in 2018 with dreams of seeing the world, Lynne Goodman's travel plans were dashed when the COVID-19 pandemic struck. Then, the 65-year-old Monroe, Michigan resident's more immediate world was impacted by the pandemic, her sister and niece both becoming ill and surviving, Lynne knew she wanted to help in some way.  
As a volunteer with United Way for Southeastern Michigan's 2-1-1 Helpline, Lynne has dedicated hundreds of service hours to helping fellow Southeast Michigan residents. Nearly every week since the start of the pandemic, Lynne has staffed the helpline from her computer to take calls from people in need, focusing on COVID-19 questions, connecting callers with needed resources and providing information about testing sites, vaccines and more. With call volume nearly doubling during the pandemic, the helpline receiving more than 1,000 calls each day, volunteer support like Lynne's has been critical.  
What inspires you to volunteer?
I was brought up that way. The term, tikkun olam, is a concept in Judaism which means 'repairing the earth.' I'm Jewish and that concept, we should be giving back, whether by money, time, or using our brain to help an organization. Both my parents ended up getting COVID about a month after I started volunteering, my father died immediately and my mother died a few months later. That made me even more willing to help people during the pandemic.  
Describe your volunteerism with United Way.
As a United Way for Southeastern Michigan 211 Hotline volunteer, I staff at least one shift per week, half a day. For COVID-19, I might tell [the caller] where there is testing nearby, or I can sometimes make an appointment for them. I've also volunteered to set up tax appointments. During the Michigan flooding, I volunteered more. [Callers] needed someone to clean the basement out because the furnace was flooded, or help with utility bills.  
Share one personal story with me from your volunteerism. 
One lady called and had an appointment to get a COVID test, but she couldn't find the facility, she wanted help to try to find it. I pulled up a map of Detroit and helped direct her to the appointment on time. She was really panicking and she really appreciated [my help.] It makes me feel good to be helpful, whether it's helping someone get some assistance or setting up a COVID test appointment.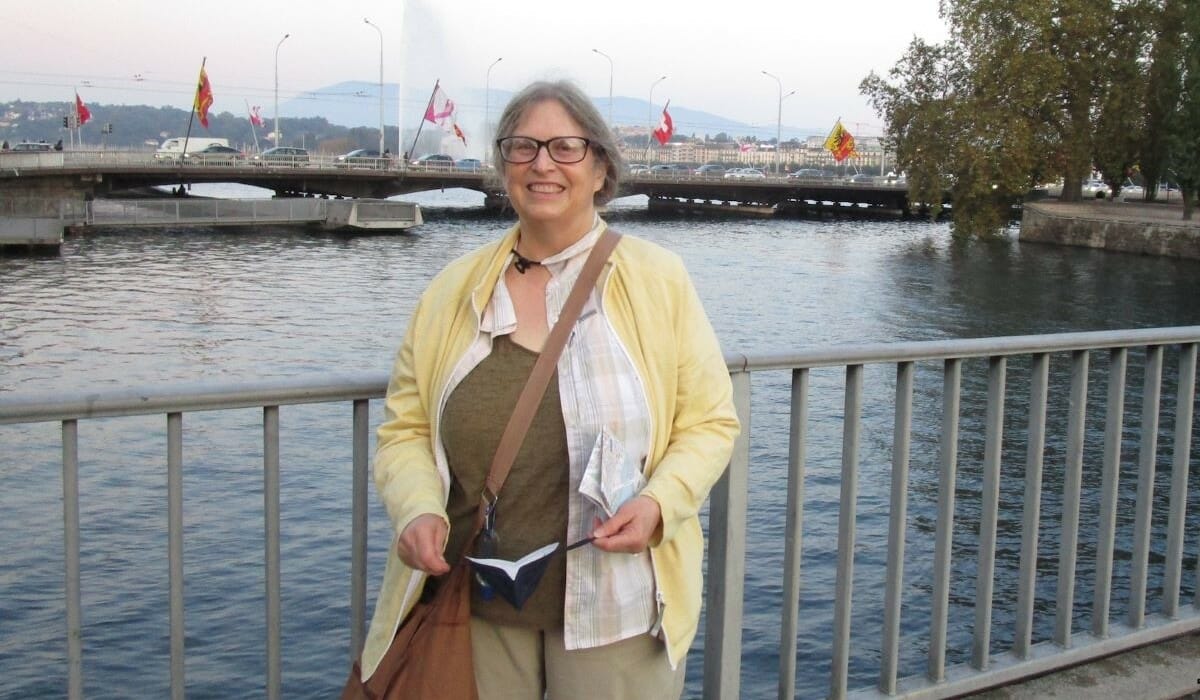 Why do you
think it's important for others to give back?
It's best if we help each other out because as a community we can do more. 
What's been the most rewarding part of your service? 
It's rewarding when I find a way to help people and when someone thanks me for it. That just makes me feel good.  
What do you want people to learn from your story?
Think about how you can help others, whether it be your neighbor or through an official organization, whatever it is time or money. Someday we all might need help. 
In one word, what does volunteering mean to you?
Worthwhile. [Volunteering] makes me feel worthwhile. Early on in the pandemic when I wasn't doing anything else except for one other volunteering job, service gave me a feeling of self-worth versus just surviving.  
How can readers help?
Please visit the United Way for Southeastern Michigan website for more information about how you can help. 
Do you want to make a difference in your community like Lynne Goodman? Find local volunteer opportunities. 
Share this post