After Recovering from Eating Disorder, Minnesota Woman Serves to Connect Others to Treatment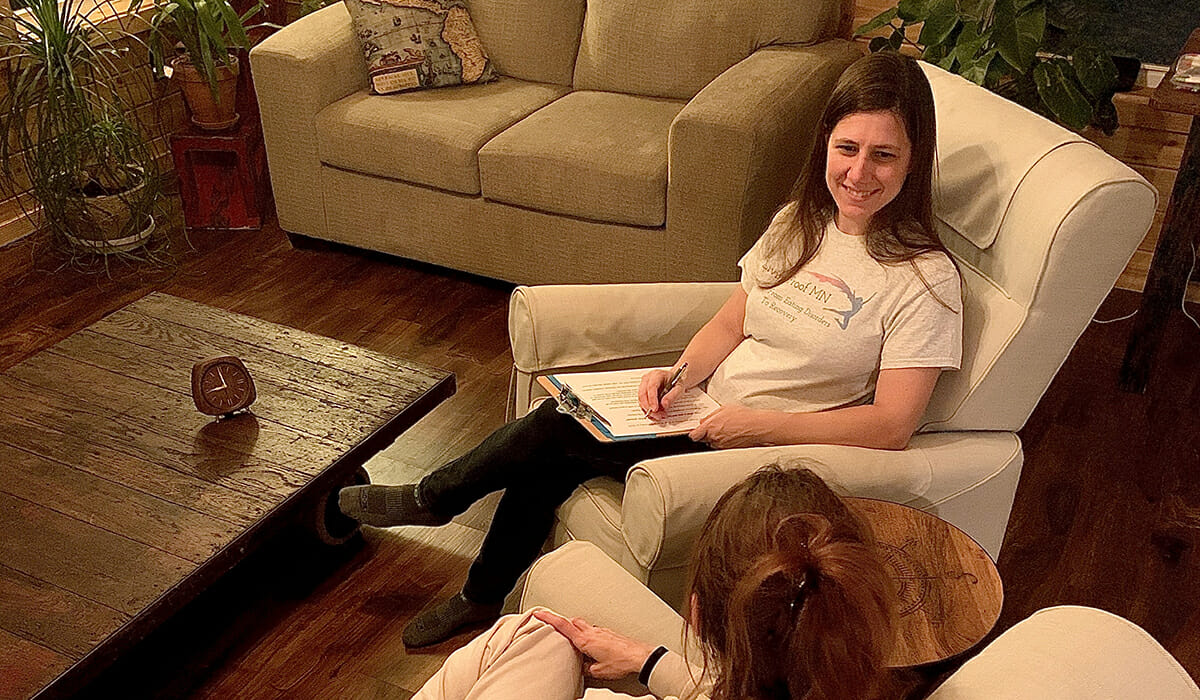 Meet Daily Point of Light Award honoree Shira Charpentier. Read her story and nominate an outstanding volunteer or family as a Daily Point of Light.
Shira Charpentier battled an eating disorder for years, and says she struggled to find a community to connect with outside of traditional treatment. After achieving recovery, Shira decided to draw upon her own experiences to help others suffering from eating disorders.
Launching Living Proof MN in 2019, the 36-year-old Minneapolis, Minnesota resident provides a community to individuals impacted by eating disorders and hope for recovery in the future. Through support groups, activities and mentorship, Shira has connected with over 100 individuals thus far, offering resources and inspiration for healthy living.
What inspires you to volunteer?
I understand the pain and the suffering that people with disorders go through. For the most part, the general public doesn't know how to support people to move beyond eating disorders. I can affect others struggling because I've been there. I am someone they can talk to because I am experienced in what they are going through and can hopefully guide them to the other side.
Describe your role with Living Proof MN.
Through Living Proof MN, I am offering a community and resources that I wish was available when I was struggling. In addition to our short-term support home for individuals with eating disorders, I provide global peer-on-peer mentorship, support groups, events and educational workshops with meal support.
Share one personal story with me from your volunteerism.
I received a note from a woman who we worked with. She mentioned how I've created an opportunity for her to see forward, and that recovery is now possible and worth it. She talks about how our compassion gives her hope. Recovery can be terrifying, but we are working with people to get at the heart of the eating disorder, let it go, and embrace the true person they are, not what the eating disorder wants them to be.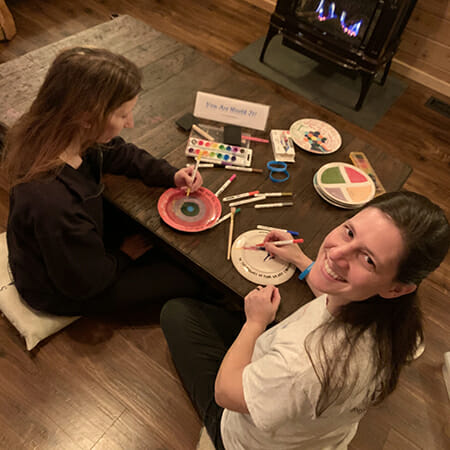 What's been the most rewarding part of your service?
Our work is rewarding because we help people to find their passion and create a future for themselves.
You're not just helping people in your own community. Explain.
I am a registered nurse, and through Living Proof MN, I offer mentorship to people all over the world, either face-to-face or through online platforms. I also mentor parents and loved ones of those struggling and particularly those battling eating disorders on their own whose time in treatment did not work.
Your service is helping people in sometimes life or death situations. How meaningful is that to you?
I feel grateful that I'm allowed into these people's lives and they trust me. I am honored that they open up to me. This is such a severe and shameful illness, it's hard for people to get help. We are creating awareness and education through Living Proof MN.
What have you learned through your experiences as a volunteer?
The biggest thing: I'm modeling the behavior that I want other people to start living by. I'm living my life and others are seeing that I am 'living proof' – that I overcame my illness, and they are finding a new sense of hope and inspiration for their own selves.
In one word, describe what volunteerism means to you.
Comfort. Through my service, I am giving people comfort and safety.
How can readers help?
We rely on donations to offer activities. Please visit our website for more information about how you can help.
Do you want to make a difference in your community like Shira Charpentier? Find local volunteer opportunities.
Share this post