At age 4, Aidan Thomas Hornaday already knew what most people don't figure out until adulthood – it's never too early to give back.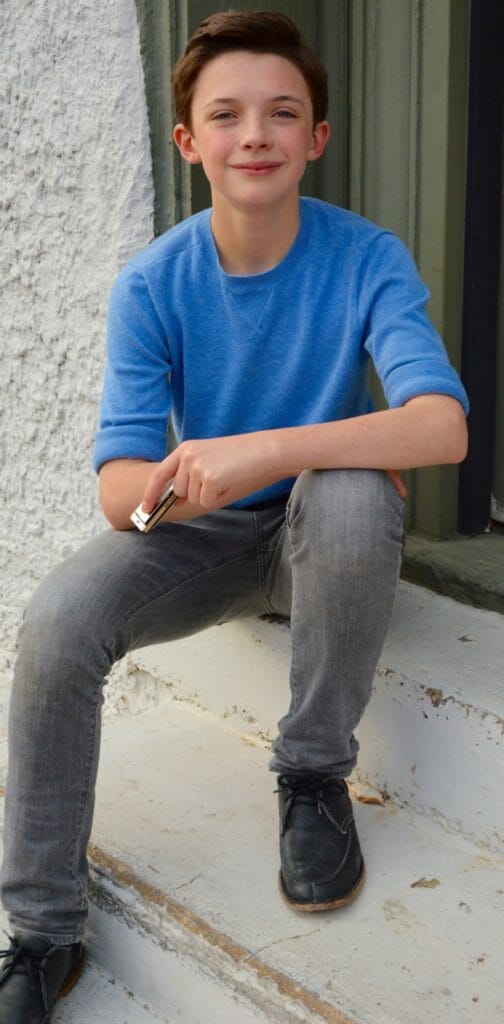 Aidan Thomas Hornaday
"Aidan told me he wanted to be a difference maker," said his mother Toren Anderson. "He said he believed children shouldn't wait until they are 18 to make a difference."
He first lived up to that promise when he donated $80 in tips he unexpectedly collected in his fedora while playing the harmonica at a restaurant at age 7. From then on, he's looked for ways to help others recognize their passions and use them in ways to help others.
In many ways, Aidan, now 15, considers guiding others to find their avenue for giving back as being the most significant part of his volunteer activities. That desire led him and his mom to launch AidanCares, an awareness initiative sharing the necessity and joy of giving to all ages. He has shared his mission with many thousands to date.
"I try to make it easy for people to find their passion," he said. "People want to make a difference, but we don't want them getting burned out because then it's just hard to give at all."
For Aidan, service comes through music. He is a singer songwriter and plays tunes and sings at veterans hospitals, for children with cancer, and for patients in hospice care. But, he also inspires others through speaking all over the globe. At leadership summits in England and San Diego, Aidan has inspired teens from at least 30 countries worldwide to meet needs of others.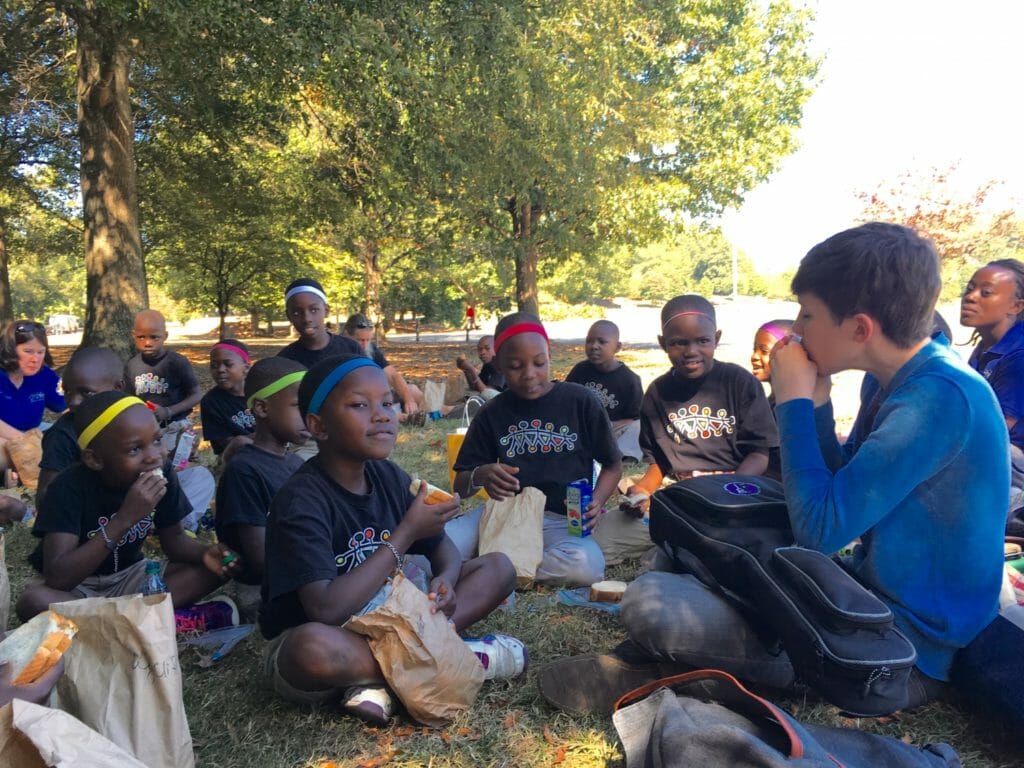 Aidan and The African Children's Choir spent an afternoon in Piedmont Park learning the harmonica. All harmonicas were donated to the choir from AidanCares!
After discussing the importance of giving, he works with all ages to discuss the ways they can serve and contribute. The actions don't have to be grandiose to impact the world, he says all gives matter, large and small. Such as, towels for animal shelters, diapers for daycare centers, or cleaning up beaches and parks.
Ultimately, he said, his goal is helping all ages recognize and tap into what makes their hearts sing to foster a culture of serving others and making a positive impact on society.
Like Aidan said, you don't have to wait until you're 18 to make a difference. Find opportunities to serve your community by checking out All for Good.
Share this post