An Unwavering Advocate Supports Service Members Across Louisiana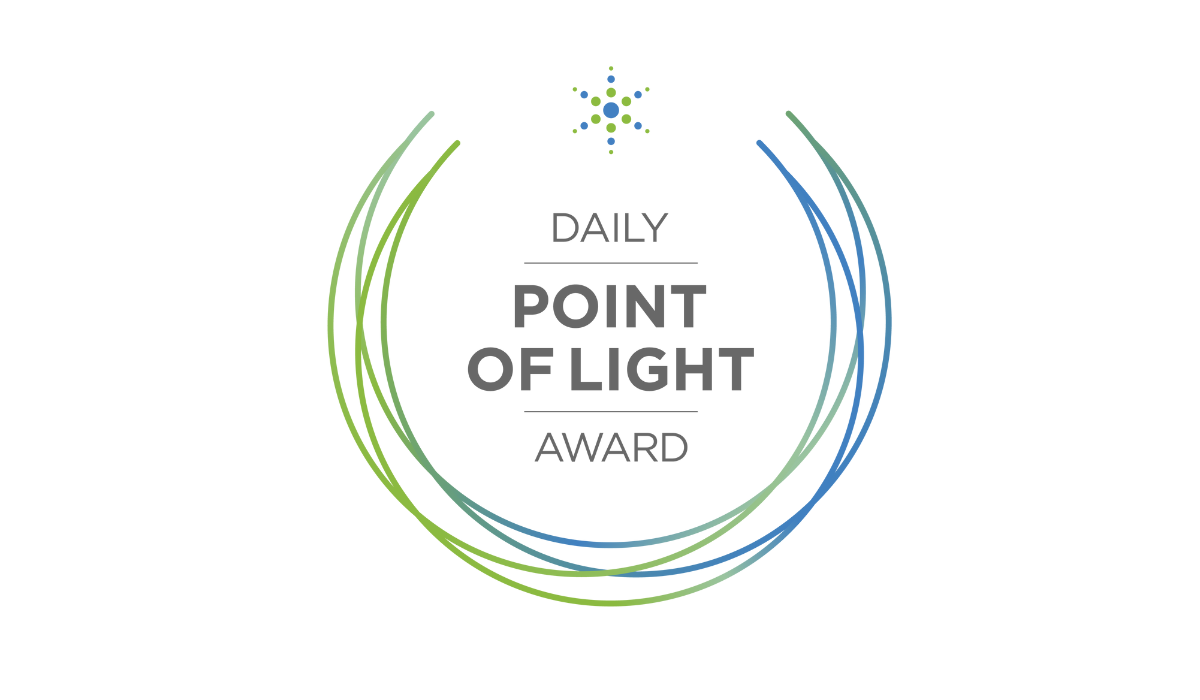 Meet Daily Point of Light Award honoree Veronica Mallet. Read her story, and nominate an outstanding volunteer or family as a Daily Point of Light. 
Veronica Mallet's remarkable volunteerism is a beacon of hope for veterans across Louisiana. As the co-founder of Veterans Point Louisiana (VPL), a 501(c)(3) nonprofit Veteran Resource Center, she has dedicated the past 13 years to serving those who have served their country, driven not by monetary gain but by an unwavering commitment to support and uplift. 
"My husband and I found VPL in 2009. There have been more silent, slow years and more active years throughout our journey," Veronica said. "We're a veterans' resource center – so we help veterans with a multitude of things. This includes free clothing, shoes, socks and towels. We also help veterans with understanding their benefits. A lot of times, there's a VSO office down the street, but they can't necessarily sit down with a veteran for 45 minutes to an hour to help explain benefits. That's where we come in. We have a retired sergeant who helps veterans with their claims. We offer free blood pressure checks, administrative things, providing office materials they may need to communicate with the VA. We have computers they can use as well." 
What sets Veronica apart is not just that she co-founded VPL, but her relentless devotion, which mirrors that of someone with the highest professional obligations. This dedication is all the more striking as she balances it with personal endeavors, including seeking employment and furthering her education online. Despite the heavy workload and the complex challenge of running a nonprofit, Veronica serves with unmatched enthusiasm and heart.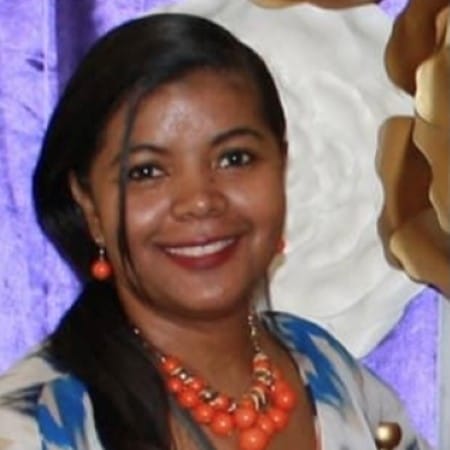 Veronica's leadership at VPL has turned the center into a veritable hub of support for veterans. From her home's humble beginnings to the center's current location acquired in 2020, VPL has expanded its outreach significantly. Every week, veterans receive free benefits claims assistance, plus resources, like clothing, shoes, furniture and much more, gathered through generous community donations. 
Under Veronica's guidance, VPL offers its comprehensive suite of services ranging from administrative and computer assistance to health checks and exercise equipment usage. Importantly, she has also facilitated access to a home repair grant application through USDA, extending support beyond immediate needs to long-term wellbeing. As president, Veronica's wears many hats: she manages finances, organizes the clothing room, plans events, and even writes grants to secure funding. Her efforts have touched the lives of approximately 700 people over two years, and she aims to reach even more as VPL grows. VPL is also an organization that offers several appreciation events, including the annual Stand Down Event.  
"We hold this event once a year to help locate as many unhoused veterans as we can," Veronica explained. "We want to help those connected with unhoused veterans to bring them to this event, where we gather veteran resources from throughout Louisiana. This year's event was a success, with over 43 vendors gathered. We served food. We had a veteran playing music. So now, we're the organization that will be hosting the Stand Down Event each year."  
In January 2023, Veronica achieved a long-held dream by opening a Homeless Veteran Shelter, addressing the stark issue of veteran homelessness in Louisiana. Though the shelter faced challenges, the gratitude of those it helped during its operation speaks volumes about its impact. Veronica's resolve remains unshaken, and she continues to work towards securing the resources needed to reopen the shelter and fulfill her vision. 
Despite the strides VPL has made, the road has been fraught with challenges. There have been moments when the burden seemed too heavy, the resources too scarce and the horizon too distant. Veronica, with her profound dedication to the cause, has faced these trying times with a resilience that is both humbling and inspiring. It's in these moments of doubt, when the thought of stepping back has fleetingly crossed her mind, that she draws upon an inner strength, a wellspring of determination fueled by the stories of those she's aided.  
Veronica's unwavering commitment is renewed by the voices of gratitude, the letters of appreciation from veterans whose lives she's touched, and the community that continues to stand by her mission. These instances are reminders of the vital need for VPL's services and the positive impact it has, motivating Veronica to press forward, honoring the trust and the needs of those relying on her tireless efforts. 
"There's a lot of good in the world, but there's a lot of bad too," Veronica shared. She encourages anyone thinking about volunteering, "If a passion is placed on your heart, then there's a reason for that. If people just stand on the sidelines and think they can't make a difference, things won't get addressed. Really and truly, one person can make a difference – whether you have anything in your pocket or not. Even just an act of kindness goes such a long way. Veterans are such an appreciative group, but people in general really are appreciative of the small things." 
Despite any setbacks, Veronica's love for her work and her dream to provide stable housing for veterans and community members in need shine through. Her story is one of love, dedication and the transformative power of volunteer service. It's a narrative that not only highlights her remarkable contributions but also underscores the community's essential role in supporting those who have bravely served their country. 
Do you want to make a difference in your community like Veronica? Find local volunteer opportunities. 
Share this post