Arizona Teen Takes Initiative to Expand and Improve Her Community Library
Meet Daily Point of Light Award honoree Sruti Peddi. Read her story, and nominate an outstanding volunteer or family as a Daily Point of Light.
Seven years ago, Sruti Peddi, now 17, moved to Fountain Hills, Ariz. As an avid reader and a new kid in town, she was drawn to the local public library and eventually became a volunteer. There, she met kind librarians and found a safe space to relax and read. She became more involved when the COVID-19 pandemic led to budget cuts. Sruti took on roles as the youngest director on the library board and the first teen representative with the associated nonprofit, Friends of the Library. Her dedication to fundraising has helped raise over $300,000 for the library's innovative programs, improvements and scholarship expansion.
Sruti's love of reading also extends to the news. After becoming more exposed to domestic and international affairs through speech and debate clubs, she found passion in working on policy and showing people the part we play in how we are governed. In addition to her advocacy for civil rights and political education—namely how to vote and get involved—she plans to major in public policy and economics with the goal of working in government.
What inspires you to volunteer?
I'm a big reader. I've been going to the library for as long as I can remember. When I first moved to town, I started volunteering. Then, because I saw how much they were impacted by the pandemic–we had a lot of programs closing–I joined our nonprofit group, Friends of the Library, to help. Since then, I've done a lot to spread the love of reading, because it's something that means a lot to me.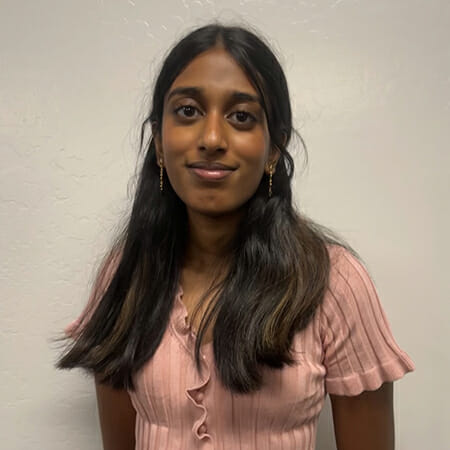 During the pandemic, our budget was cut, so Friends of the Library started fundraising. We started selling used books. We also started applying for grants and hosting membership drives where people within the community could donate.
Once we were back on our feet, I used my role as a teen representative to start some new teen-oriented programs like magazine events and book clubs. Over 800 teens have attended these so far! We also created an entirely new teens-only space. We have books, programs, arts and crafts, etc. So that more people can enjoy the library.
Each year, we also give out the $3,000 Golden Eagle Scholarship to a student from our town. I reach out to young people to tell them about it. Sometimes, when we have problems with people who aren't able to receive the money, I advocate to make sure that they can receive things like books, supplies and transportation.
You also coded the library's website. Where did you learn to code?
We were trying to get more people involved in fundraising, so I taught myself. We don't have coding classes in my school. I usually just looked at tutorials online. It's been a long process, but it's been worth it. We're able to reach a lot more people with the website. I run their social media as well.
What's been the most rewarding part of your work?
It's not only working with the people in the nonprofit but the librarians and the community members. I know the librarians. Every time I walk by, I can start a conversation and get to know them better. It's really rewarding to meet so many cool people from all over the state who are just as passionate about the library and who care about our town. It's been great to see how much our library has grown and changed for the better over the past few years because of our work.
There are a lot more young people. When I first started, I would often be the only teenager there. But now when I come, there are teens sitting in the teen area, and there are new sections that people can browse. We've even used the money to renovate, so it looks a lot nicer–different, but with the same charm and spirit.
What have you learned through your experiences as a volunteer?
Patience. When I first started volunteering we had a lot of plans, and sometimes things didn't work out. I would say to other potential volunteers to just be patient. It takes time to do programs. If something doesn't work out, move on. There are still people who need your help.
Tell us about future partnerships, programs or events that you are excited about.
We're in full swing advertising for the scholarship, but we also have an event called Stories in the Hills that the Friends of the Library does every year. We invite people from the town to tell their stories. It's a great way to see upcoming storytellers and get people interested in the library and our events.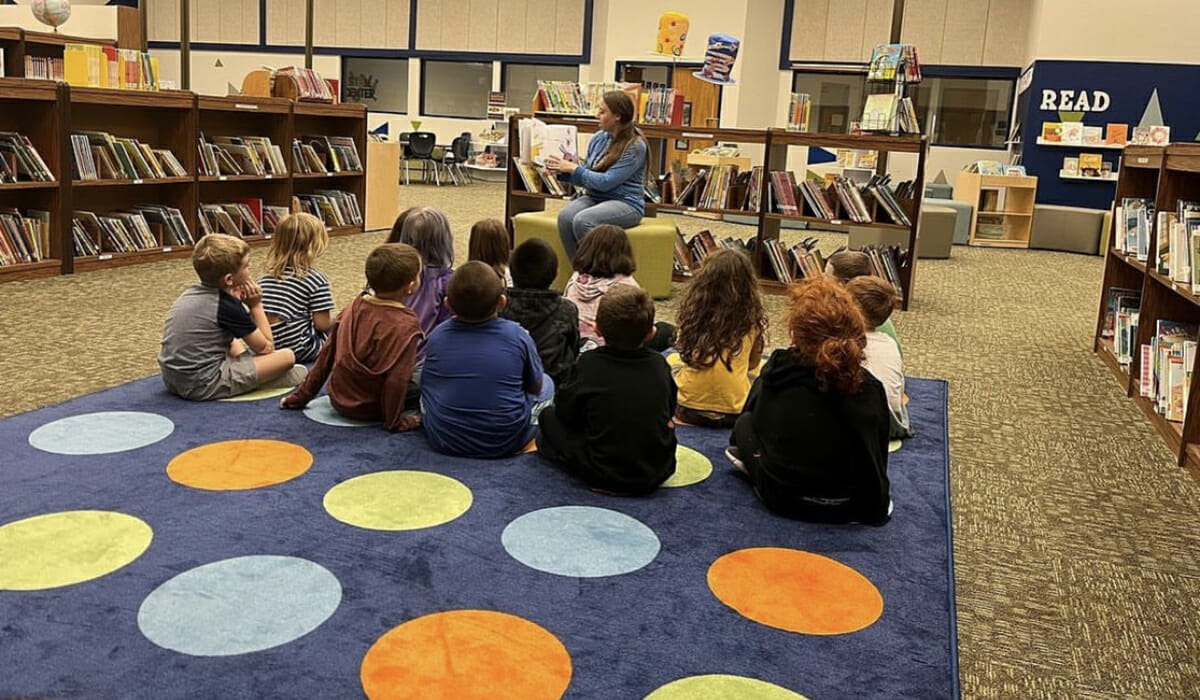 Why is it important for others to get involved with causes they care about?
Your community is made up of the people around you. People often ignore the local level, because they think it's not important. If you advocate for something, you change something, every time you leave your house. You'll see your work reflected in your community and make it a better place for yourself, your family and your friends.
What do you want people to learn from your story?
I want people to understand that anyone can make an impact. It's not just a certain type of person or a person with experience that can change things for the better but someone who deeply cares. When I first started working at the library, I didn't have experience, but I cared a lot about making it a better place for everyone. And there were people who were there to help, support and guide me. Once you find the right community, you can do anything.
Do you want to make a difference in your community like Sruti? Find local volunteer opportunities.
Share this post