Pre-Med Student Seeks to Break Down Language Barriers Faced by New Immigrants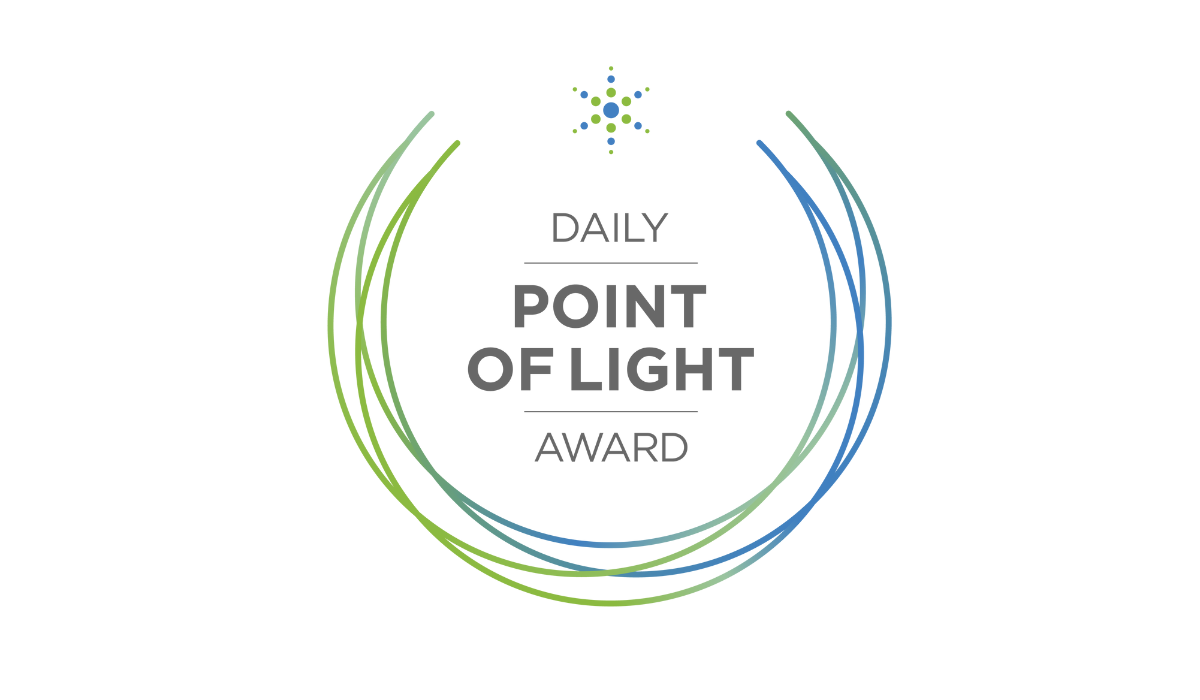 Meet Daily Point of Light Award honoree Michael Boulis. Read his story, and nominate an outstanding volunteer or family as a Daily Point of Light. 
Michael Boulis is the oldest of three children and the son of immigrants from Egypt. His mother hails from Lower Egypt, while his father comes from Upper Egypt. They immigrated to the U.S. shortly before he was born, but Michael still has close family ties there. Growing up, Michael was raised by his maternal grandparents, who helped his parents while they adjusted to life in a new country. 
Being close to his grandparents as a child, Michael saw them deal with worsening health scares. It was heart-wrenching for Michael to watch their health decline. He later learned that this path stemmed from their lack of health literacy. His personal experience led Michael to become a health literacy instructor. Many of his students were immigrants, just like his family, and while health literacy benefits them, Michael realized that a lack of health literacy wasn't the only issue holding them back: it was also a lack of English literacy.  
To respond to this need, he created a program called the Student-Refugee Mentor Initiative (SRMI) through his nonprofit, Hearts for Health. The mission of SRMI is to help immigrants ease into their new lives through English instruction. At the same time, Michael also began teaching English literacy to gain a deeper understanding of students' needs and refine SRMI to better serve them. 
To date, Michael and his volunteers have helped more than 4,000 individuals. 
What inspires you to volunteer?
I vividly remember scenes of Grandma dealing with one health scare after another. She spent the majority of her life in Egypt during a time when the concept of health insurance didn't exist. So, there was little, if any, preventative care. She wasn't aware of what to watch out for, so by the time she developed acute symptoms, her health was already in dire condition. This inspired me to become a health literacy instructor at my local literacy center, the Permian Basin Adult Literacy Center.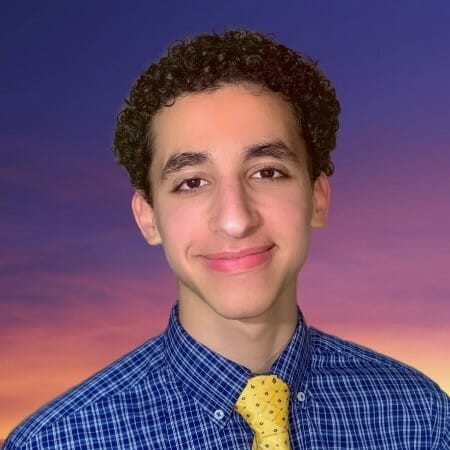 Beyond a lack of health literacy, some of my family has recently moved to the United States and they don't speak English. Adjusting to life in the U.S. without speaking English proved to be a big adjustment for them. It wasn't just a language barrier; it was a barrier to securing a stable job. That's why I didn't just stop at health literacy.  
Many of the folks we help are in the same situation as recent immigrants. Their unemployment or under-employment has even farther-reaching implications. It can exclude them from employer-sponsored health coverage. At the same time, their lack of income prevents them from buying health insurance on their own. It's a difficult dilemma. The same barrier to their employment also restricts their access to health insurance. This is why some students' dreams of building a future in this country were thwarted by the difficulty of sustaining their lives within its borders. 
Describe your volunteer role with Hearts for Health. 
Hearts for Health started out as a solo project of mine, featuring healthcare professionals who spoke about their careers as part of a virtual shadowing program for pre-health students. During the COVID-19 pandemic, this virtual shadowing program helped students get the clinical hands-on exposure they couldn't otherwise get because of pandemic restrictions.  
As the program grew, I recruited a 20-member team, and our collective work has reached students in 40 states, allowing us to expand with volunteering programs. I lead these programs, offering patient companionship, English literacy instruction, pre-health mentorship and post-discharge patient support. All in all, we have had over 300 volunteers from across the country. 
The Student-Refugee Mentor Initiative, or SRMI, is our English literacy program. We have seven partners including the Permian Basin Adult Literacy Center (PBALC), several local colleges and Casa Marianella, a nonprofit supporting displaced immigrants, where we teach English literacy. For some partners, we are bolstering their ongoing literacy program, and for others, we are introducing a new literacy program.  
I manage volunteer application cycles to meet our partners' specific needs, whether that involves proficiency in a certain language or a particular level of teaching experience. I meet over Zoom with volunteers and help co-create our English literacy curriculum, which we offer to partners who don't already have a curriculum in place. Our program looks different for each of our partners. At some, we offer small group instruction. Sometimes, it's one-on-one. Sometimes, it's more conversational practice than it is instruction. By intentionally structuring SRMI under a flexible model, we can tailor our support to each partners' needs. 
What's been the most rewarding part of your work?
I love that I have the ability to offer a genuine impact to people who need it. When SRMI first launched, a graduate student from Michigan contacted us on behalf of a couple who had been displaced by the war in Ukraine. They were hoping to relocate to the United States, but they had no means of securing a job or housing. Learning English was the first step, which is why they reached out. I felt humbled that I could offer them tangible help, especially because my own family struggled with those same needs. 
What have you learned through your experiences as a volunteer?
I developed an appreciation for the process of creating something from scratch, specifically the learning curve that comes with it. This steep learning curve is where I've found personal growth because it pushed me to think critically and act creatively to design programs that fit the needs of all partners, ranging from hospitals to shelters supporting displaced immigrants. It also developed a strong sense of grit, balanced by an informed understanding of my limitations. 
Since seeing how far my determination can take me, I don't second guess myself anymore about starting up a project, no matter how ambitious it is. For example, with one program, the Patient Discharge Initiative, I just decided to present it to Tampa General Hospital (TGH), one of the nation's highest ranked hospitals, even though we were just a student group. There was nothing to lose and everything to gain. It would benefit TGH, who dealt with an overwhelming volume of patients, and our volunteers, who were eager to help out. Soon enough I watched it come to life. 
Tell us about future partnerships, programs or events that you are excited about.
Right now, I'm entering my second gap year after college. As I've reflected on my work during my first gap year, my experiences with service-oriented innovation have drawn me to medical innovation, where physicians can be more than users of medical devices. Physicians see the true gravity of inequitable distributions of equipment like ventilators and can precisely direct their innovative focus towards creating affordable devices. Yet, what physicians have in expertise they lack in time, and it's the opposite with students. 
I hope to bridge this gap by creating an innovation lab in medical school. I would collaborate with peers from engineering, law and business backgrounds, meet with physician mentors and create novel solutions together. Through an innovation lab, I hope to not only address issues with the affordability of healthcare, but also bring my school's student body together to express their own diversity of experience. I believe facilitating this expression of diversity is key to addressing inequities because diversity in our student body exposes us to needs and perspectives that enable us to better serve a diverse population. It feeds back into what we will do as physicians. 
We are also developing a program called "MED-Tank," inspired by the TV show "Shark Tank" to equip peers to create their own service-oriented programs. Similar to "Shark Tank," students pitch their ideas. The only caveat is that we don't offer financial support. Instead, we surround them with a team tailored to their needs to tackle the two biggest barriers to getting started —  which are the need for more time or talent. 
From personal experience, I understand how difficult it is to materialize an idea. When I first began Hearts for Health as a solo project, there was only so much I could do. Working alongside a team allowed the organization to expand with four volunteering programs. Nevertheless, gathering a team was a challenge in itself, given that Hearts for Health was relatively unknown when it began. Through "MED-Tank," I hope to dissolve the daunting barriers that peers face along their journey of turning an idea into a reality. 
Why is it important for others to get involved with causes they care about?
When you're passionate about something, it doesn't feel like work. You just want to do it for the fulfillment. I don't consider volunteering to be work. I enjoy the process of identifying a need and taking action. Through volunteering I've grown more aware about my own tendencies, thought processes and limitations. Seeing how my solution develops is also part of the excitement. 
What do you want people to learn from your story?
I hope people can learn the power of initiative. In my case, it goes beyond the cliché "you can do anything you put your mind to." Taking initiative allows you to see more of your character as a person. When Hearts for Health began, I didn't plan out all of the initiatives that we have today. The organization is a product of taking initiative when I saw a community need. Beyond this, volunteering has developed me as a person in ways that wouldn't be possible through a job. 
Do you want to make a difference in your community like Michael? Find local volunteer opportunities. 
Share this post