Atlanta High Schooler Works to Alleviate Period Poverty and Destigmatize Menstruation
Meet Daily Point of Light Award honoree Deeksha Khanna. Read her story, and nominate an outstanding volunteer or family as a Daily Point of Light.
Deeksha Khanna grew up in Atlanta and has close ties to the city. She has always been inclined toward academic and athletic excellence. It wasn't until high school that Deeksha discovered a passion for social justice and social entrepreneurship. She began exploring the themes of menstrual justice in high school because she saw it was a health crisis overshadowed in the media by other "bigger" health crises.
She founded the Elea Project in 2022 and has been actively working to ensure that girls and women always have access to menstrual supplies. She also works to destigmatize menstruation; something that half of the world's population copes with for a large part of their lives, yet is still a taboo subject in the media.
Deeksha hopes to go to college to study global health. She also hopes to continue her work with Elea no matter where she ends up studying. She plans to eventually spread the Elea Project and have multiple chapters in different parts of the country.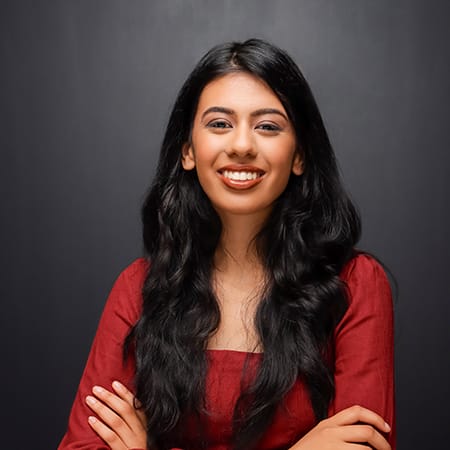 What inspires you to volunteer?
My mother is a gynecological oncologist. Seeing her so passionate about helping others in her work, I wanted to help similarly, but in an age-appropriate way.
My fellow female students and I found that during the pandemic, menstrual supplies were in short supply. This was a firsthand experience with not being able to get the supplies I needed, and brought to light the fact that many girls and women simply don't have access to these basic needs. I saw this as an opportunity to help.
Describe your volunteer role with the Elea Project.
I am the Founder and Executive Director of the Elea Project. We partner with over fifty organizations including women's shelter. The bulk of my focus is ensuring they have enough menstrual supplies to serve the women in their care.
I conduct regular donation drives and continually seek to expand partnerships with local homeless shelters, women's shelters, community centers, and schools. Currently we have over 50 partners in the Atlanta area and beyond. My dream is to expand our reach nationwide. To date we have raised almost $4,000 to fund menstrual product purchases.
I also partner with Georgia STOMP, which is a grassroots organization that seeks to eliminate the tampon tax which is extremely discriminatory and demeaning to women. I also partner with DIVAS Who Win, which is an organization that supports victims of domestic violence, prostitution and sex trafficking.
One of my key partnerships is with the University of Georgia Period Project. This organization's advocacy efforts are similar to the Elea Project, at a collegiate level.
I'm excited to host a podcast called "Empowered." Guests have included Ashlie James of Atlanta GLOW, Lena Vann, founder of the Black Period Project, and Alison Hoover, Associate Director of Global Health Programs at Emory University.
This past year, I hosted two virtual educational panel events on menstrual equity policy and global advances, as well as the challenges and setbacks women face.
What's been the most rewarding part of your work?
I have one particular memory that's the most meaningful. It is my work with the Global Village Project, which is a school for refugee girls. The Global Village Project was the recipient of the first donation drive that I conducted with a neighboring school. I found a major lack of access to period products at the Global Village school. After donating, I saw the girls take the period products home and distribute it among their friends. The difference between before and after was heartwarming!
After that, I partnered with the University of Georgia (UGA) Period Project to make take-home kits so girls could take these supplies home. The UGA Period Project assembles period packages and sends them to their partner organization to spread supplies to as many regions as possible. Similarly to Elea, they work on eliminating the menstrual taboo on campus.
What have you learned through your experiences as a volunteer?
You can never plan too much. Always have contingency plans for when things go wrong. Near the end of last year, our fundraiser input was low. For several months, we had little monetary support and it was hard to serve the community. We lost some traction. This made me realize that I had to constantly think ahead and how to pivot when things go wrong. Also, progress isn't linear. Some months are more successful than others. I try not to quantify the impact each month. I prefer to focus on the big picture of spreading Elea Project's impact outside the Atlanta area.
Tell us about future partnerships, programs, or events that you are excited about.
I recently launched the Elea Project podcast. We've done three podcasts so far. I look forward to expanding our lineup of guest speakers. I'm also hoping to launch another educational panel event in local high schools. These panel events are open to everyone. The main goal is to make an impact and reach out to boys and girls alike.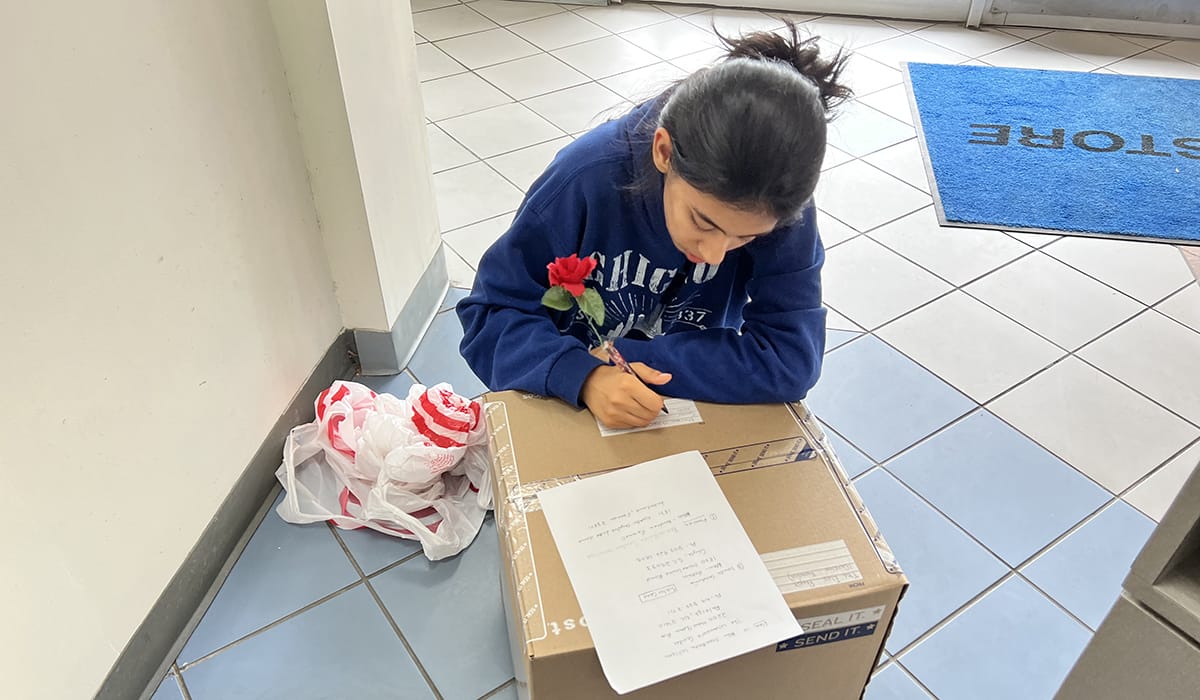 Why is it important for others to get involved with causes they care about?
For me, giving back comes in the form of eliminating period poverty. I know that giving back looks different for everyone but it's important to act in an area you're passionate about so that all of a community's varied needs can be met. You can get involved as early as possible on a smaller scale and then scale your efforts to address systemic issues.
What do you want people to learn from your story?
Find a mentor. Without Georgia STOMP and the UGA Period Project and people who have more experience and perspective, I wouldn't have been able to gain the support and direction from people who know how to make things happen. I reached out to UGA students who had been or were in similar situations and brainstormed.
Ask for feedback. When I started Elea, I was no expert in maintaining social media platforms, website visitor experiences, how to reach out to organizations or how to fundraise. Through feedback I was able to learn these critical skills.
Progress isn't linear. Some organizations make a huge impact in a short period of time and it can be discouraging for small organizations not to meet the needs of the community in the way they want. Focus on the journey and know that it's not a linear progression.
Do you want to make a difference in your community like Deeksha? Find local volunteer opportunities.
Share this post