Arizona Women Brings Comfort to Surgery Patients and Their Families In Their Time of Need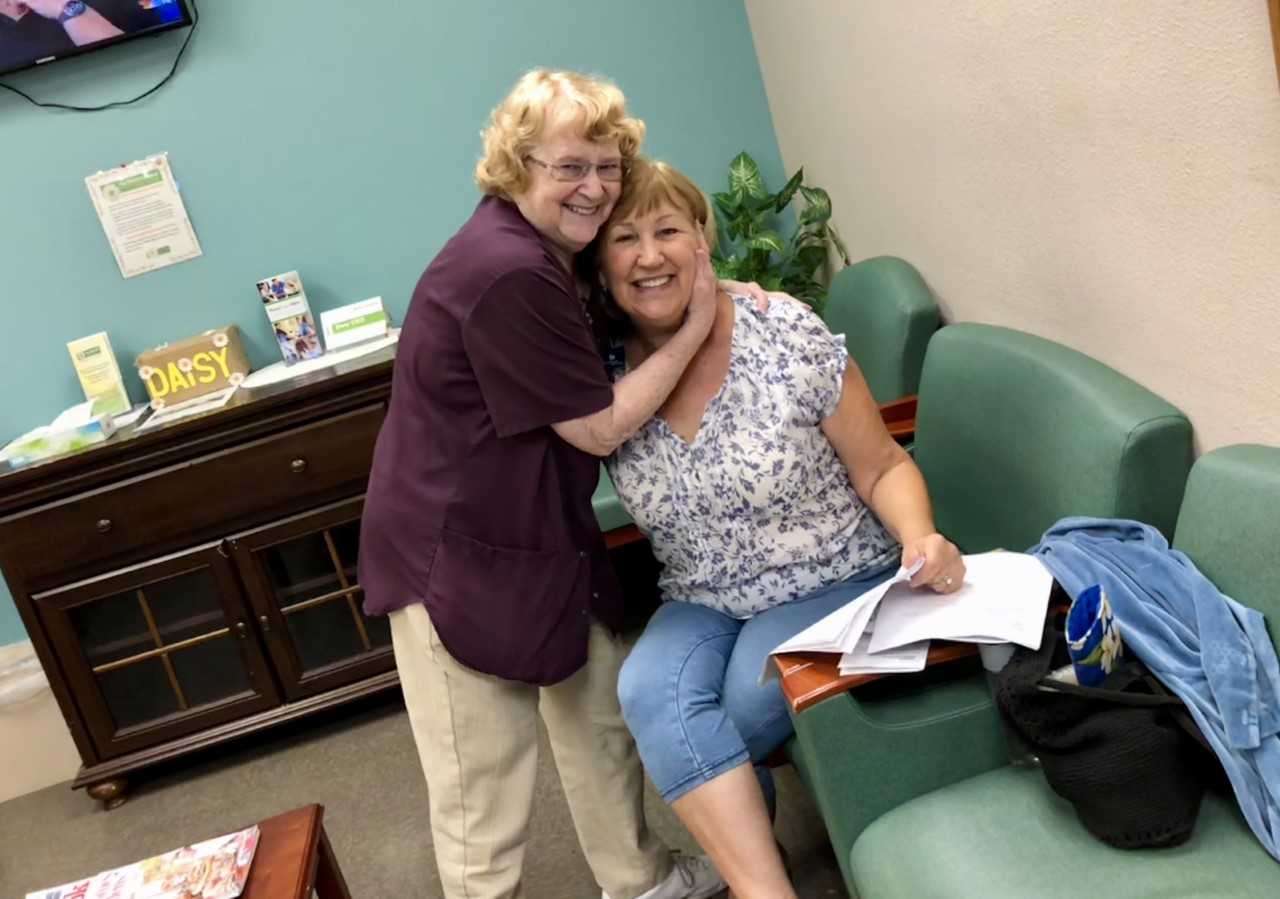 Payson, Arizona resident Clara Bernard once sat in a hospital waiting room for six hours waiting to hear news about her husband's surgery. He had been moved to a room without anyone telling her. "I waited so long—it was agonizing!" she says. The now 77-year-old decided then that she wanted to be the person to provide others comfort during these difficult times.
For the last 11 years, Clara has volunteered in the surgery waiting room greeting patients and their families at Banner Payson Medical Center, a rural hospital in Arizona. Clara gives these patients angel pins, which she buys herself, before they go into surgery to help them feel at ease and lets them know that someone is watching over them. "The day she volunteers is always the busiest surgery day of the week," says Jennifer Lawless, Banner Payson Medical Center volunteer coordinator. Clara gives out dozens of pins each week, helping scared patients relax.
In her free time, Clara knits matching caps and booties for newborn babies at the hospital and also makes stuffed animals for children to cuddle when going into surgery. In addition to volunteering in the surgery waiting room, Clara volunteers at St. Vincent de Paul food bank and at New Beginnings Pregnancy Center. When asked what the most important lesson that she has learned through volunteering is Clara responds, "Giving is better than receiving. I think it's important for people to volunteer. It takes your mind off your own problems, and lets you know that you are contributing to something important. You are helping other people, and that's a good thing."
Do you want to make a difference in your community like Clara Bernard? Visit All For Good for local volunteer opportunities.
Share this post