Artful Service: Teen Empowers Underserved Youth Through Fine Arts Education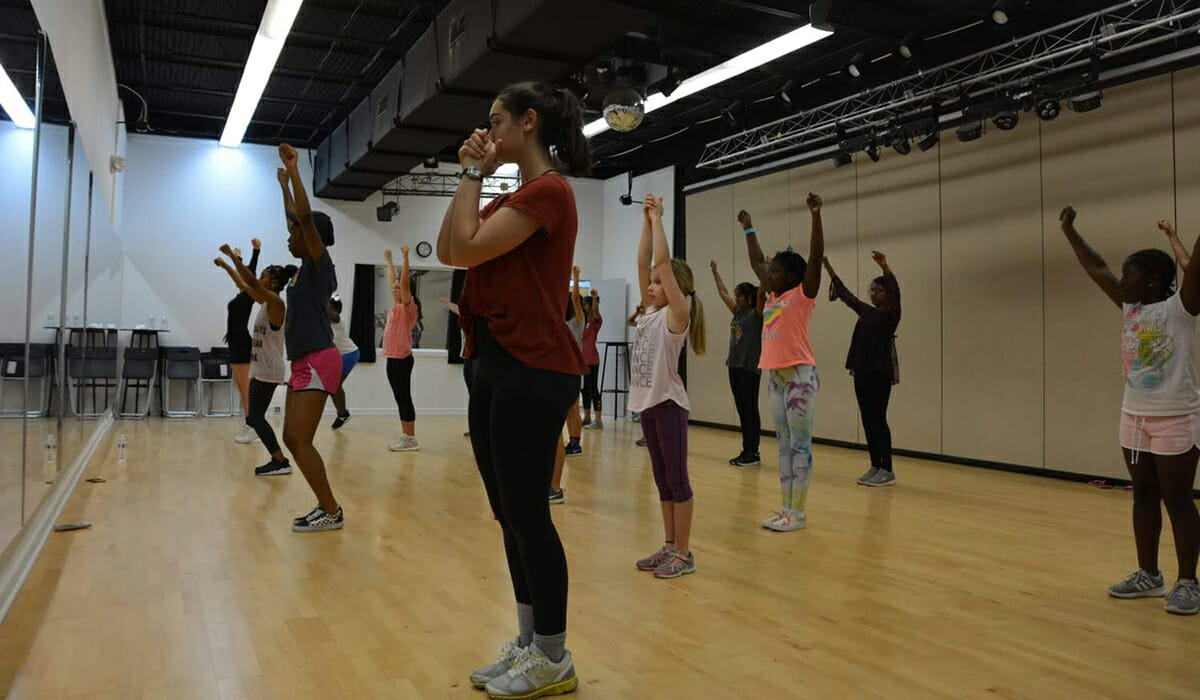 Meet Daily Point of Light Award honoree Miriam Yampuler. Read her story and nominate an outstanding volunteer or family as a Daily Point of Light.
17-year-old Miriam Yampuler says art and dancing balances her life, but when the Houston, Texas teen was unable to afford her dance classes, she decided to dedicate her service to making art accessible to all youth.
Founding Inspiration Fine Arts (IFA) alongside friends and classmates from Carnegie Vanguard High School, Miriam is offering free arts education that emphasizes the importance of youth empowerment, inclusivity and diversity in the arts. Offering access to a top-tier fine arts education, the high school senior is helping students locally and has connected with more than 1,000 youth across the United States through online activities since the start of the COVID-19 pandemic, spreading the positive influence of arts to members of her community and beyond.
What inspires you to volunteer?
My parents both had really hard lives, they are immigrants from the Middle East, and came to the U.S. for their education. Raised as a low-income student, I have witnessed people who are struggling, whether it's from a lack of food or a lack of creative outlets. I'm inspired to volunteer everyday because I want to help struggling people and give them the same experiences I've been privileged to have.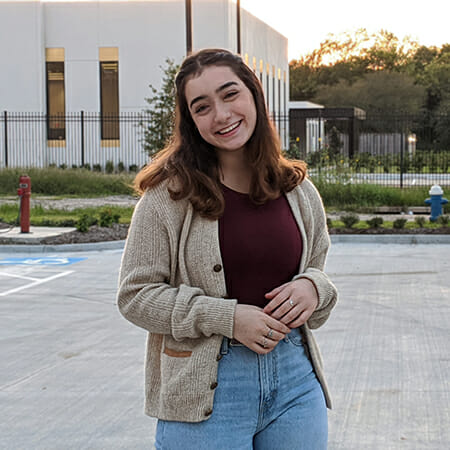 Describe your volunteerism with Inspiration Fine Arts.
As co-founder, I support youth underrepresented in arts by spreading awareness of the importance of arts and advocating its benefits. Through example, we're teaching kids that they can enjoy art and be a good artist at any age, you don't have to wait until you're 40 or 50. I connect with organizations to offer our activities to more students and work with local student volunteers and teachers from across the state of Texas that help to facilitate our various activities and host online classes. We recently partnered with Women Inspiring Social Harmony to facilitate writing classes as part of our online curriculum, and we maintain partnerships with local and national organizations including the Boys & Girls Clubs of America.
Share one personal story with me from your volunteerism.
We host an annual dance camp where teachers from around Houston give completely free classes to kids, including underserved youth, and one student who attended had never danced before. I remember seeing this girl light up with joy when she experienced the joy of art for the first time at our camp. A year later, I ran into her at the grocery store and she told me she'd been taking dance lessons because we'd inspired her. Hearing that made me feel amazing, but also pushed me to help more students and increase our reach. If we can help one student so dramatically, then what is in store for us if we help more?
Why do you think it's important for others to give back?
Everything is connected in community and you can be that beam of hope for someone. If you are privileged enough to have time, you should give back to people, because someone was gracious enough to help you get to where you are, and you should pay it forward.
Explain how your service builds communities.
We practice cultural awareness and offer chances to experience activities across various cultures like Bollywood, traditional chinese, Latin dance. Dance and arts is a method of communication, and if you provide a platform for people who are underserved, they feel they have a voice to share the things they care about.
What's been the most rewarding part of your service?
It's rewarding that we are making an impact and inspiring these students. A lot of our classes are taught by youth, for youth, so the students recognize they too have a chance to be an artist in the future.
How have you continued to volunteer throughout the pandemic?
I upload and edit videos that we then put online for students. Thus far, we've produced more than 150 hours of free online content, which is almost 70 videos, offering content and synchronous classes with artists around Houston so that students can learn the basics of art including dance, painting, theater, and more at home. In the future, we hope to expand our efforts and establish IFA chapters in high schools across the country.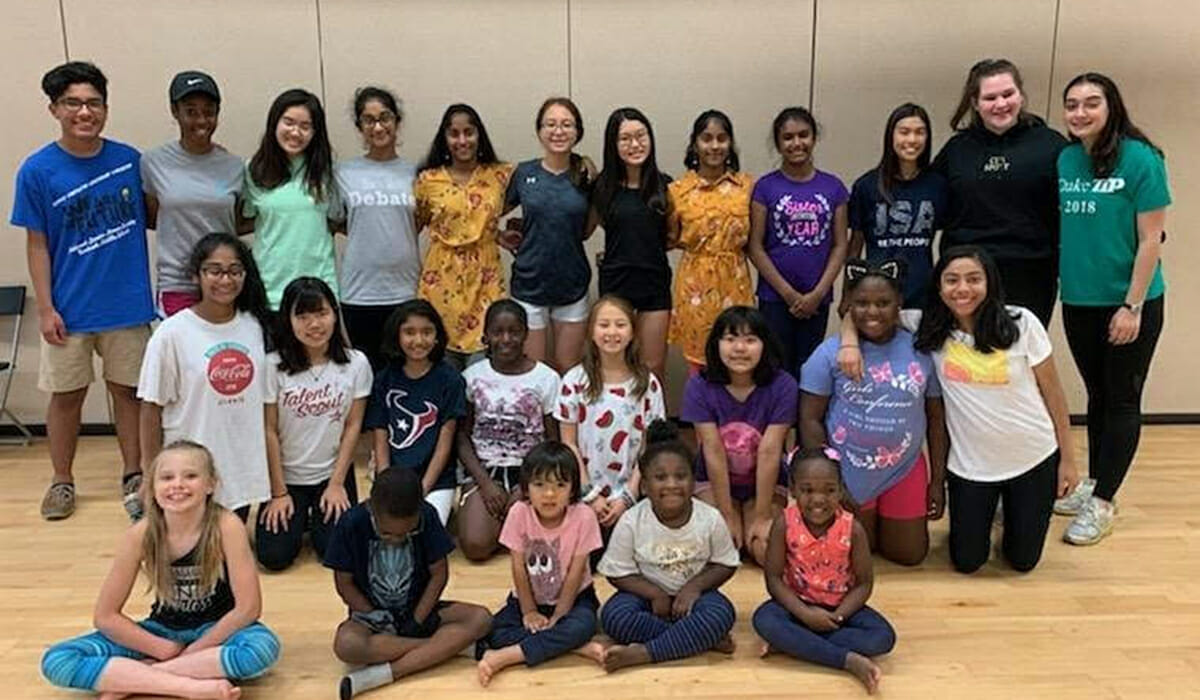 In one word, what does volunteering mean to you?
Connection.
Tell me a little bit more about your own interest in dancing.
I personally do mostly contemporary and lyrical dancing, but through IFA we showcase every single type of dance. My favorite dancer is Martha Graham, she is a modern dancer.
How can readers help?
We are planning a virtual speakers series this spring where we'll host featured artists. We rely on donations to offer free activities to underserved youth. Please visit our website for more information about how you can help.
Do you want to make a difference in your community like Miriam Yampuler? Find local volunteer opportunities.
Share this post