Ten-Year-Old Founds Nonprofit to Bring Light into the Lives of Foster Children Across the World
Meet Daily Point of Light Award honoree Amelia Lisowe. Read her story and nominate an outstanding volunteer or family as a Point of Light.
When she was just eight years old, Amelia Lisowe was searching for a way to volunteer, but kept getting turned down by organizations due to her age. Not content to wait until she was older, Amelia started thinking of ways she could volunteer by herself.
Her brainstorming ultimately led to the creation of Lisowe's Lights — a nonprofit started in 2019 that has donated over 6,000 nightlights to foster children in all 75 counties of her native Arkansas, all 50 states in the U.S., and three European countries.
Amelia, now 10, was inspired to start Lisowe's Lights after her mother, who volunteers with foster children, told her that when the kids are removed from their homes and placed in foster care, many of them have to leave in the middle of the night without their things. Amelia figured having a nightlight could help the kids who are finding themselves in an entirely new situation to feel less alone.
"Whenever you're in a new home or you're in the dark, you feel kind of scared," Amelia said. "The foster kids may not know who they're with, and they're in this completely new house they don't know. I feel like a nightlight would help them feel less scared of the dark and more comfortable at night."
Amelia's mother and the nonprofit's president, Lauren Lisowe, said she wasn't surprised when Amelia told her she wanted to start Lisowe's Lights because volunteering has been in her DNA since she was young. Lauren often brought Amelia and her brother along while she was volunteering, and the trio volunteer at the Arkansas Food Bank's monthly family night. Additionally, Amelia performed at a local assisted living facility a few times a year prior to the COVID-19 pandemic.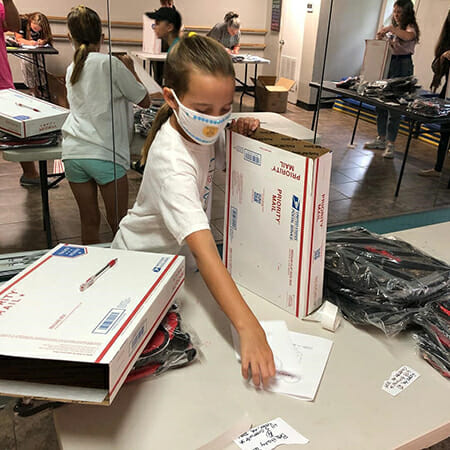 "She understands the kids on a kid level, because she's a kid," Lauren said. "To her, the fact that they are foster kids doesn't carry the same stigma that it does with some adults. They're kids who are hurting, and she wants to go help them feel better."
Lisowe's Lights hosts packing parties every couple of months where friends, other volunteer organizations, and sometimes even other foster children will get together to pack the nightlights into their boxes and make handmade cards to go with them.
"It's really fun to see all the people who come to volunteer," Amelia said of the packing parties, which is the most rewarding part of volunteering for her. "Sometimes they come as families, and it's really nice to see a whole family want to volunteer."
The nonprofit's goal this year is to hold ten packing parties and send out 5,000 nightlights. Amelia would also like to expand to more countries internationally. In February, Lisowe's Lights received a KPMG Youth Grants grant from Points of Light to support a socially-distanced packing party, one of 35 grants given out to youth civic engagement projects across the country.
In addition to donating nightlights, Lisowe's Lights has received over $50,000 in product donations. At the start of the school year, they donated duffel bags, backpacks, and lunch boxes to foster families. In May, they received a grant to help with COVID-19 relief, and used it to create "Brilliance bags" that they filled with themed activities and snacks to help foster families struggling to support kids while they were out of school due to quarantine. Amelia and Lauren delivered the bags door to door across Arkansas each week for a month.
Last year, Lisowe's Lights held a princess tea party for girls in foster care. Amelia hosted the party, which included cupcake decorating, dancing, and an American Girl doll for each attendee to take home. The nonprofit hopes to hold another tea party this year, as well as an outing to a fire station for boys where they will receive Lego sets.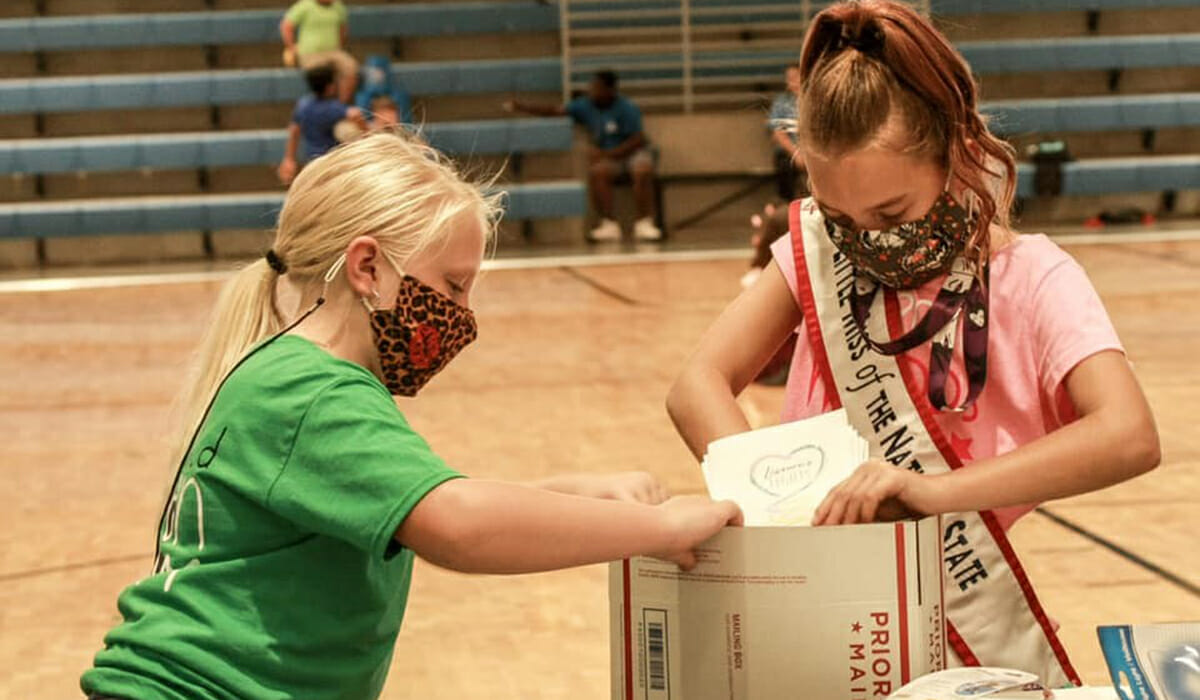 "Seeing the reactions of the foster kids make me really happy inside, and I like being happy," Amelia said. "Whenever I get those reactions, it makes me feel really nice, and volunteering just does that."
Anyone interested in helping out Lisowe's Lights can shop their Amazon wishlist or donate on their website. The nonprofit is also always looking for new foster care organizations to donate to and encourages anyone to send them recommendations.
"I've had a lot of people who have asked me, 'How can I help?' or 'How can I do what you're doing?' and it makes me feel like I'm inspiring them by being a leader and showing them that they can really do anything if they put their mind to it," Amelia said, adding, "I just want people to know you're never too young to make a difference."
Do you want to make a difference in your community like Amelia? Find local volunteer opportunities.
Share this post