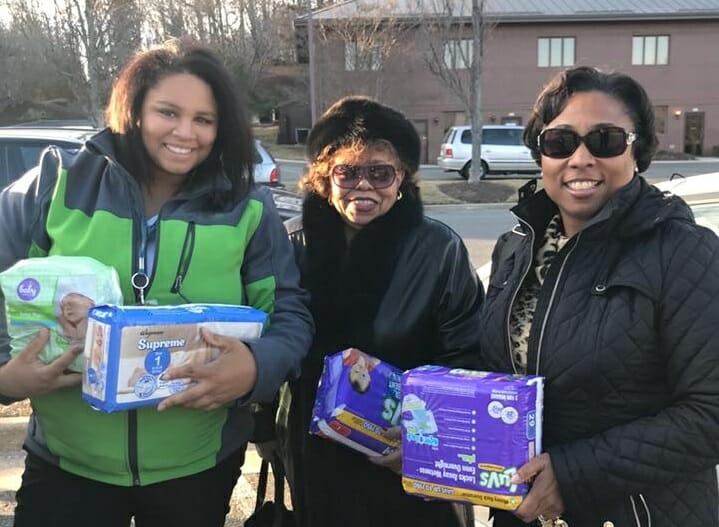 Autumn Williams is the founder of the Two Percent Project, an organization that provides community resources, moral support, and parenting education for teens who are pregnant or parenting in the northern Virginia area. Autumn was inspired to start the nonprofit after becoming a teen mom herself and learning that less than 2% of teen mothers graduate college by the age of 30. Autumn is today's Daily Point of Light, and she spoke with Points of Light about how her experience motivated her to help others.
What inspired you to give back?
I became a teen mother at the age of 17-years-old, a week before I was supposed to leave for college on a partial athletic scholarship. When I graduated college, I came across the statistic that less than 2% of teen mothers would graduate college before the age of 30. This prompted me to create a pregnancy center that was specifically for teen parents run by people they could relate to – The Two Percent Project. This allows us to be built on a "first-hand experience" foundation.
What does the Two Percent Project offer its clients?
Our organization assists clients with education completion plans, workforce development, employment [counseling], and education on building and sustaining healthy relationships. Upon completion of parenting education sessions, goal accomplishments, and attending life skill workshops, clients earn credits to purchase baby and incentive items from our organizations "stock pile" which is stocked through community and corporate donations.
We have serviced over 120 clients in 2017 alone in Fairfax and Prince William Counties. [This year], we expanded and added two more offices in Fredricksburg and Old Town Alexandria to be able to triple our services and reach more in need parents.
What is the most important lesson you've learned through your experience as a volunteer?
The amount of stigma that these parents face every day. Although I was in their same shoes nearly a decade ago, it seems that teen parents are stigmatized more now than back then.
Why do you think it's important for other people to volunteer?
We hire former teen parents to mentor our clients. I think it's important because they are able to have support from someone who knows what they are going through.
Do you want to make a difference in your community like Autumn? Visit All For Good to find local volunteer opportunities.
Share this post