Bagels for Good: Volunteer Helps Community by Feeding Hungry and Eliminating Food Waste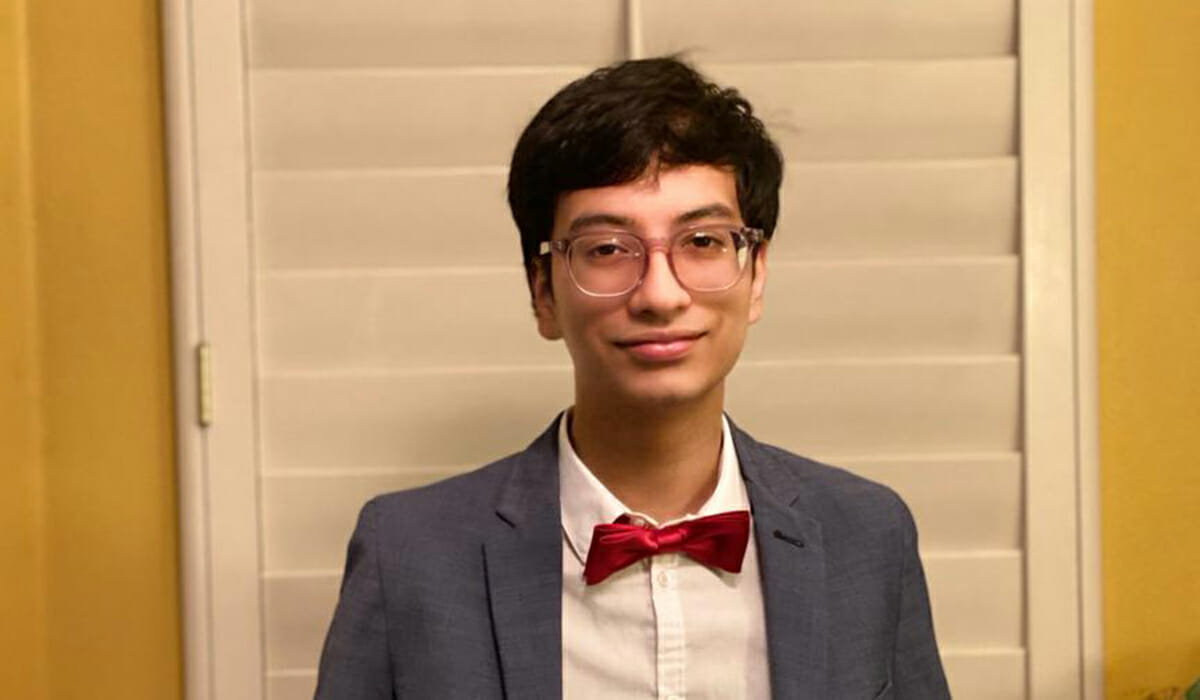 Meet Daily Point of Light Award honoree Nithin Parthasarathy. Read his story and nominate an outstanding volunteer or family as a Daily Point of Light.
His favorite bagel order is chocolate with strawberry cream cheese on top, but 16-year-old Nithin Parthasarathy says his story of service was spurred after parts of a bagel he ordered were thrown away. "I ordered a 'skinny bagel' and they said they threw away extras from bagels that they didn't need," says the Irvine, California teen.
Realizing he could provide food security through service by eliminating food waste, Nithin launched Zero Waste Initiative in February 2020. Distributing unsold bagels typically discarded after store closure each day, Nithin donates the extra baked goods to shelters and food banks, helping to nourish his underserved neighbors across Orange County. The high school sophomore says his mission has taken on even greater importance this year as unemployment rates have spiked and food insecurity has risen significantly amid the COVID-19 pandemic.
What inspires you to volunteer?
It's important to be empathetic, especially during the pandemic. My parents always taught me to not waste food, and I'm extremely grateful for what I have and for what my parents provide for me. I'm inspired to help others because of how the pandemic has uprooted life for many others.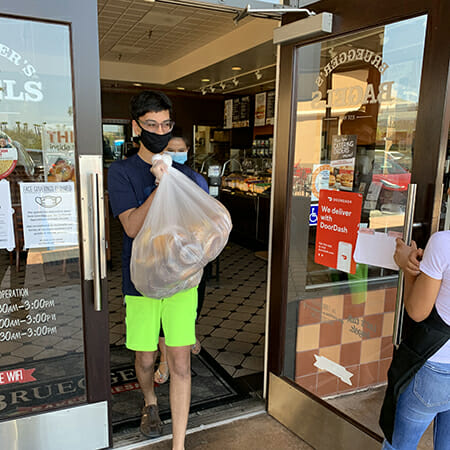 How is your service targeting food inequity?
During the pandemic, every level of the supply chain has been affected, from agricultural production to our own tables. I've heard stories of farmers smashing eggs and dumping milk because they can't sell their products. We're tackling the effects of food waste on production, the environment and our economy, which experienced the highest unemployment rate since the Depression era.
Describe your volunteerism with Zero Waste Initiative.
As founder and current president, I coordinate with stores, including Bruegger's Bagels, to arrange food pickup, manage our volunteers and food distribution and then lastly, coordinate with organizations that we deliver to, including local shelters. Zero Waste Initiative has rescued more than $90,000 in wholesale value of baked goods thus far. With the help of our student and adult volunteers, we pick up and deliver baked goods seven days a week, serving hundreds of underprivileged people in Orange County through a dozen local and national organizations such as Salvation Army, Power of One Foundation, Share Our Selves and Families Forward.
Share one personal story with me from your volunteerism.
I receive a lot of thank yous and photos from the organizations that receive our food. They'll tell us how much they enjoy the bagels, and how I'm bringing happiness to people's lives. It's really gratifying to see how I'm helping people by being a part of my community.
Why do you think it's important for others to give back?
Being able to give back helps you create a community. We're helping people feel like they're a part of the greater whole through service, as a result, everyone feels more satisfied and tighter knit. Service is the best way to form a community and it's heartwarming to know that I'm a part of that community.
What's been the most rewarding part of your service?
It's been rewarding to see the gratefulness of people and organizations who receive the bagels. Being able to rescue excess food is really fulfilling and we are helping the world in the process by decreasing harmful contributors to global warming.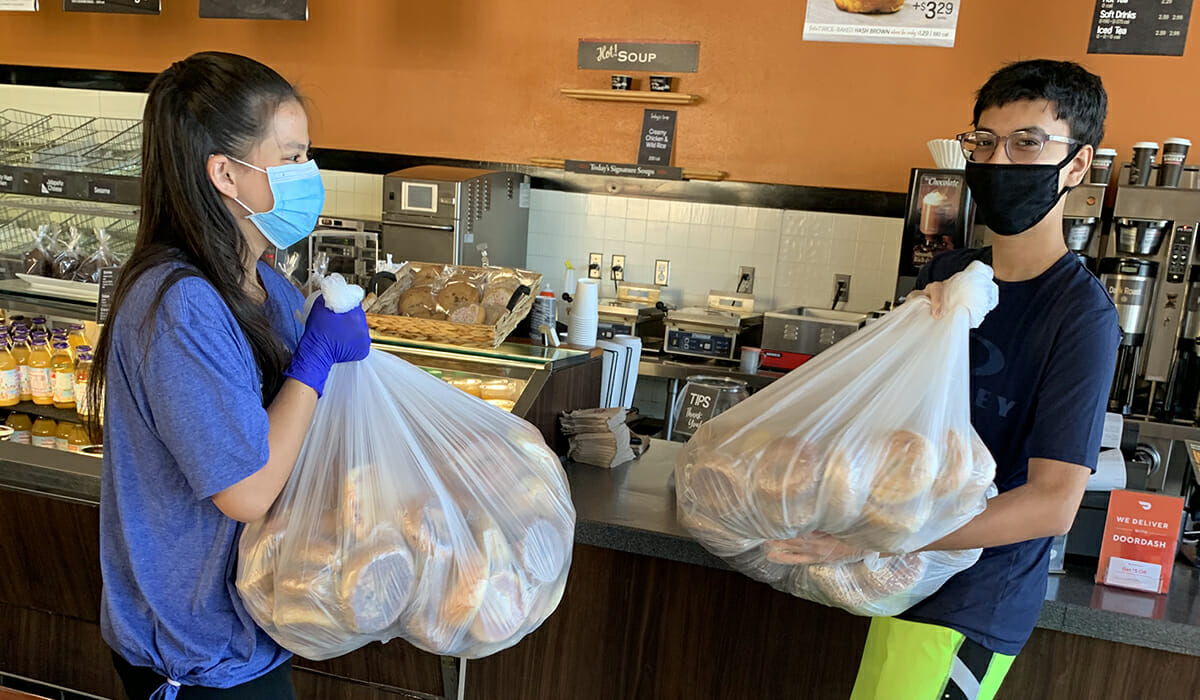 How have you continued to volunteer throughout the pandemic?
We launched right before the pandemic forced community closures and stay at home orders in California. There has been a lot more planning involved in our volunteering as a result of the pandemic, as we manage timing for food delivery, food safety and physical distancing. We currently just distribute bagels, but at the beginning of the pandemic we were donating bagels, donuts and Starbucks goods as we stepped in to fill the gaps when some other community operations were disrupted.
In one word, what does volunteering mean to you?
Compassion.
When you're not busy volunteering or in school, what do you do for fun?
Like any normal teen I like reading, playing games and watching TV. I also recently started making my own homemade bubble tea.
How can readers help?
Please visit our website for more information about how you can help.
Do you want to make a difference in your community like Nithin Parthasarathy? Find local volunteer opportunities.
Share this post