Reaching Out in Service for Reading, Teen Donates Thousands of Books to Virginia Students
Meet Daily Point of Light Award honoree Haley Day. Read her story and nominate an outstanding volunteer or family as a Daily Point of Light.
17-year-old Haley Day is a bibliophile who says reading played a large role in her childhood. Through volunteerism, Haley is now sharing her passion for reading with younger students.
Launching Today's Readers Tomorrow's Leaders in 2016, Haley is making reading accessible to as many children as possible while encouraging the joy of reading. Distributing over 8,000 donated books to young elementary students in the greater Roanoke, Virginia area, the high school junior has helped to put books in the hands of more than 1,000 children, sparking a love for reading across her community.
What inspires you to volunteer?
I genuinely enjoy spending time with kids and being able to create that connection through reading. I'm inspired to make those connections through volunteering because helping children gives me such a sense of joy and fills my heart.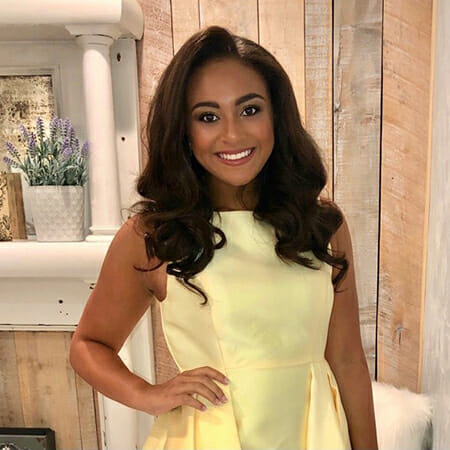 Describe your volunteerism with Today's Readers Tomorrow's Leaders.
As founder, I connect with schools in the greater Roanoke area to organize book drives. I also handle book distribution and hold book presentations and storytimes at various schools, where I talk about the importance of reading with children. I also host a mentoring program and donate books through a partnership with Boys and Girls Clubs of Southwest Virginia.
Share one personal story with me from your volunteerism.
When I meet with children, I remind them to go home and pick up a book and read. One time at a book presentation, a child raised their hand and asked, 'What happens if I don't have any books?' I realized then that lack of access to books at home is a reality for some children, who aren't fortunate enough to have the luxury of owning their own books. Through Today's Readers Tomorrow's Leaders, I can really make a difference in a child's life.
Why do you think it's important for others to give back?
Volunteering makes you feel good and it also teaches you responsibility. Serving others has taught me how to make connections with others in our community to get something done for the greater good.
You host a lot of storytimes. What's your favorite children's book?
My favorite children's book is 'The Lorax' by Dr. Seuss. For storytime, kids love hearing Dr. Seuss' 'The Cat in the Hat'. We participate in national Read Across America day each year, so that's a big week for us.
What's the most rewarding part of your volunteerism?
It's fulfilling to see my love of reading come full circle because reading played such a large role in my childhood. Knowing I possibly assisted in a child falling in love with reading creates a feeling like no other.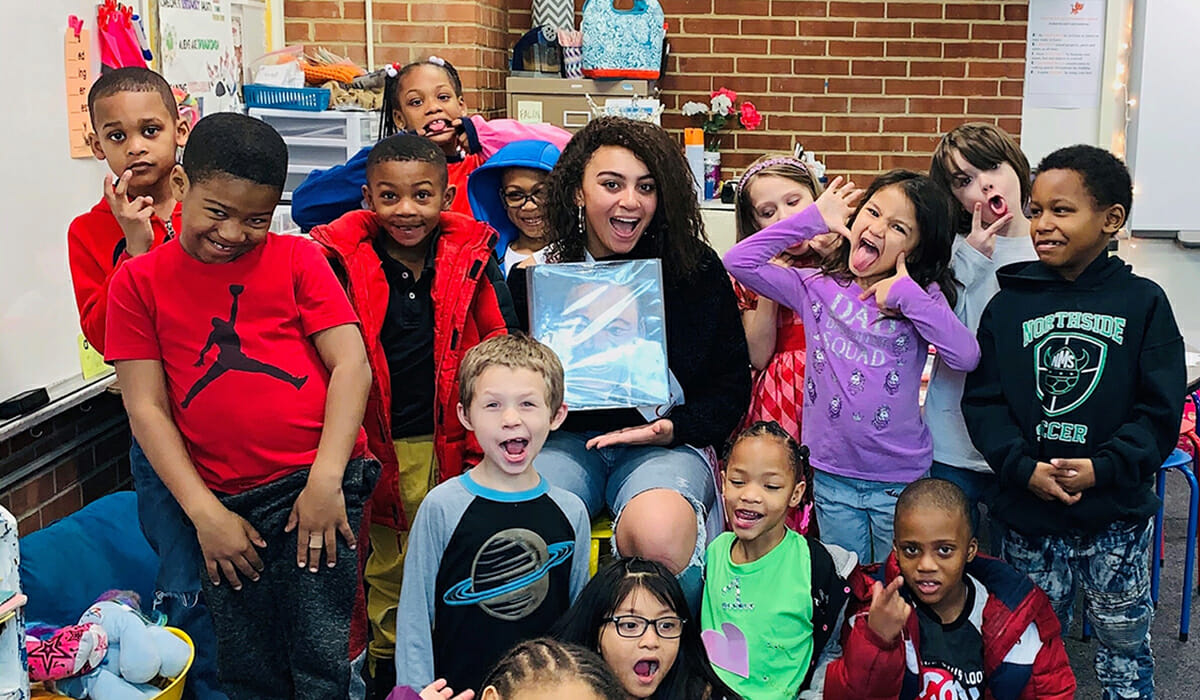 How have you continued to volunteer throughout the COVID-19 pandemic?
We've shifted to virtual volunteering because of the pandemic. I am now producing video storytime sessions, where I'll tape myself reading and then distribute those videos. We'll also do Zoom book presentations for classrooms, and lastly, we're distributing goody bags filled with disinfected books for teachers to hand out to students throughout the year.
In one word, what does volunteering mean to you?
Passion.
When you're not busy with school or volunteering, what do you do for fun?
I'm a competitive dancer. Dance is my go-to way of expressing myself. I do all styles of dancing.
How can readers help?
Please visit our website or my Facebook page for more information about how you can help.
Do you want to make a difference in your community like Haley Day? Find local volunteer opportunities.
Share this post