Behind the Camera, New Jersey Volunteer Captures Memories for Families Fighting Cancer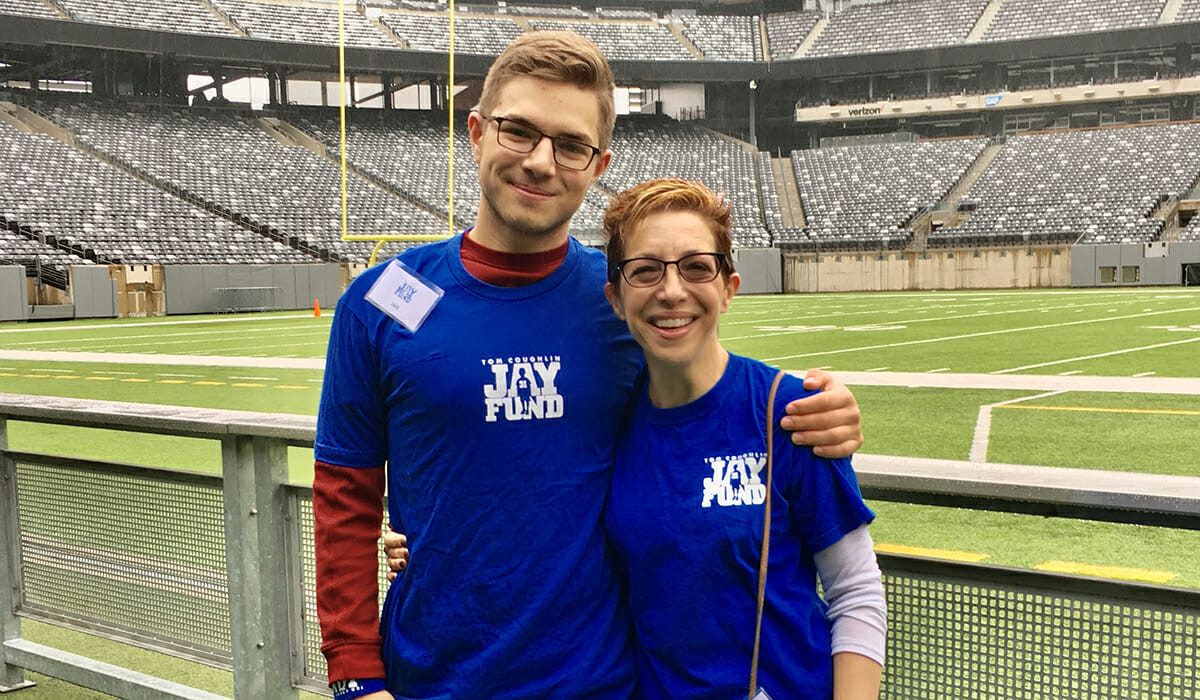 Meet Daily Point of Light Award honoree Jodi Crandell. Read her story and nominate an outstanding volunteer or family as a Daily Point of Light.
Jodi Crandell lost her father to cancer in 2009, but says it took a few years for the idea of using her photography skills to help other families battling cancer to come into focus.
Now, the 54-year-old Glen Rock, New Jersey resident is doing just that, going behind the scenes to capture priceless memories for families tackling childhood cancer, through the Tom Coughlin Jay Fund Foundation. The organization, named after football coach and executive Tom Coughlin and a former player of his from Boston College who died fighting cancer, supports families by providing comprehensive financial, emotional and practical support so that parents can focus solely on their sick child. Jodi photographs events and other activities for families designed so that they can briefly forget about cancer and other daily stressors.
A professional photographer by day who also volunteers for Momcology, an organization that provides peer support for families affected by childhood cancer, Jodi has connected with thousands of individuals through her volunteerism helping those in the fight against cancer.
What inspires you to volunteer?
I am inspired by the loss of my father. He died of lung cancer, and fought a total of four different cancers throughout his life. I decided to find an outlet after his death to help other people in situations like this.
Describe your role with the Tom Coughlin Jay Fund Foundation & Momcology.
Through The Jay Fund, I photograph children and their families at special events just for them so they forget about cancer for the day. In addition, we'll make hospital visits to sick children with a special guest, an NFL player or Tom Coughlin and his wife, and take photographs with their families.
As a volunteer for Momcology, I participate in a special retreat the foundation holds just for moms of children who are battling or have battled cancer.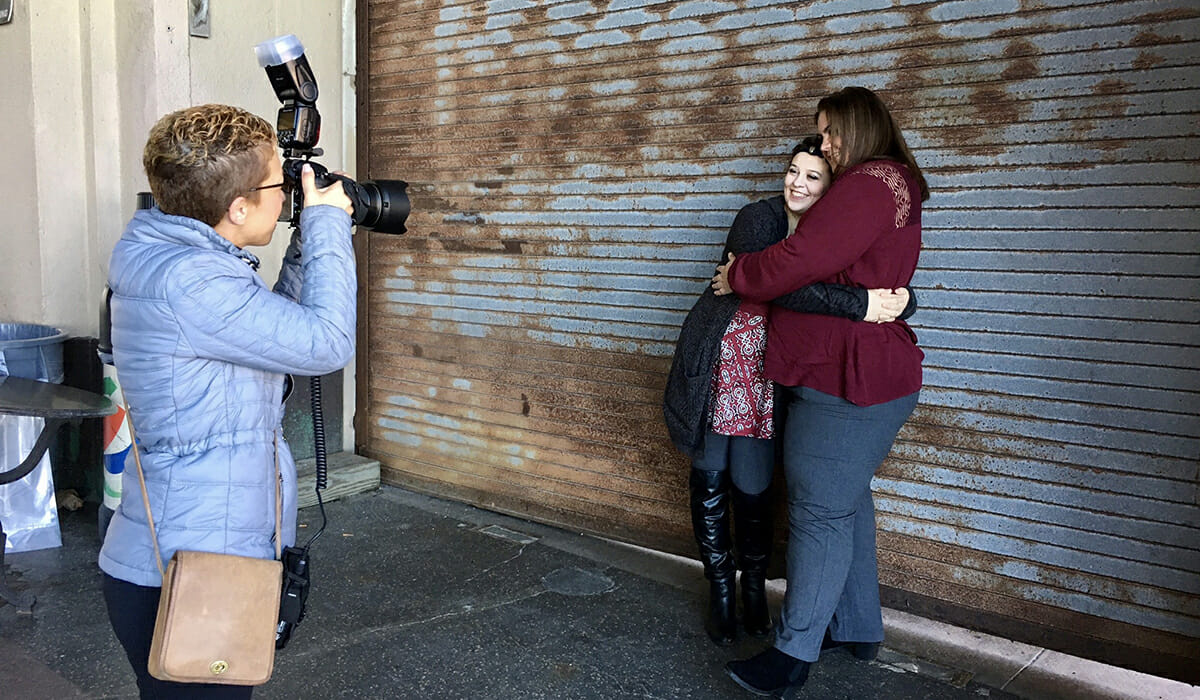 Share one personal story with me from your volunteerism.
There's one family I continue to stay in touch with, their oldest child out of four has been fighting cancer for years. It just blows my mind to observe the strength and the power that this young lady demonstrates every single day with a smile on her face. To me, her tenacity is inspirational. I've gotten an intimate perspective on this family by photographing them, they let me into their lives, honestly.
What's one way you hope to inspire others in your service?
Contribute whatever you can, even the slightest thing. I never in my wildest dreams thought the photography part of my work would be such an integral part of my life. Honestly I'd like to volunteer every day instead of being paid for a job (laughs). I become part of the family when I am photographing them.
What's been the most rewarding part of your service?
Through my volunteerism for Momcology, I attend a retreat with the moms and conduct photo shoots with them. One year, I photographed a bereaved group of mothers and even though their child had just passed away, they were willing to go out and do a photo shoot. They all told me their stories about fighting cancer. Listening to what these families went through because of cancer was one of the hardest, hardest things I've ever experienced.
How does your volunteerism help to raise awareness in the fight against cancer?
It's important for families to have photos taken along their journey, whether it's at the beginning, middle or they are done with cancer. These pictures are all about capturing a moment in time that they'll never get back. Whether that moment is a happy, sad or medium moment, we capture so many different types of emotions when the family is able to hit pause on the daily stressors they go through.
How can readers help?
The Jay Fund holds regular events. Please visit their website for more information about events and how you can give back.
Do you want to make a difference in your community like Jodi Crandell? Find local volunteer opportunities.
Share this post