Teen Volunteer Helps Deaf Children Realize their Dreams through "No Limits"
Meet Daily Point of Light Award honoree Sadie Sarkisian. Read her story and nominate an outstanding volunteer or family as a Daily Point of Light.
As a child, Sadie Sarkisian observed the challenges of everyday life and communication for a relative with a hearing impairment.
Combining her passion for helping children with her family experience, Sadie decided to volunteer with No Limits for Deaf Children, an organization dedicated to providing opportunities for children with hearing loss to improve their speaking abilities in a fun and non-academic setting.
A year-round mentor and the show director for the organization's summer theater workshop, the 17-year-old Los Angeles, California teen has helped dozens of No Limits children to confidently move into the hearing world and be given the tools to believe in themselves.
What inspires you to volunteer?
Working directly with the people I am helping inspires me. Working with kids is something I'm so passionate about and seeing them grow and get stronger by improving their communication skills inspires me.
Describe your role with No Limits for Deaf Children.
I began volunteering as a workshop team member, supporting children in learning their lines for a show produced by the program. And most recently, I've been a show director, organizing all the volunteers and children and running the rehearsals and performance for the summer theater workshop. I also have fundraised for the organization, and serve as a mentor and tutor year-round for program participants. Through role-playing, cultivating creativity and developing public speaking skills, we are helping children to have the potential to realize their dreams.
Share one personal story with me from your volunteerism.
One summer, I was helping a kid in the theater program to learn his lines one-by-one, and I realized that even though he was able to say the lines back, he wasn't internalizing what I was teaching him. I realized he didn't know what the words meant. I began to explain what the story was about, and the words started to resonate with him. He started to memorize the lines more easily, and I felt that he grew so much just in that day. The next summer he had a bigger vocabulary, his confidence increased and that was a great moment for me.
What's been your favorite production that you've put on through the summer workshop?
It was called "Mission Possible", a play on words for "Mission Impossible". The show's lesson was all about empowerment and encouraged the children to believe in themselves. The three kids I taught were freaked out in the beginning because they had a lot of lines to learn, but by the end everyone was having so much fun and internalizing the lesson of the play.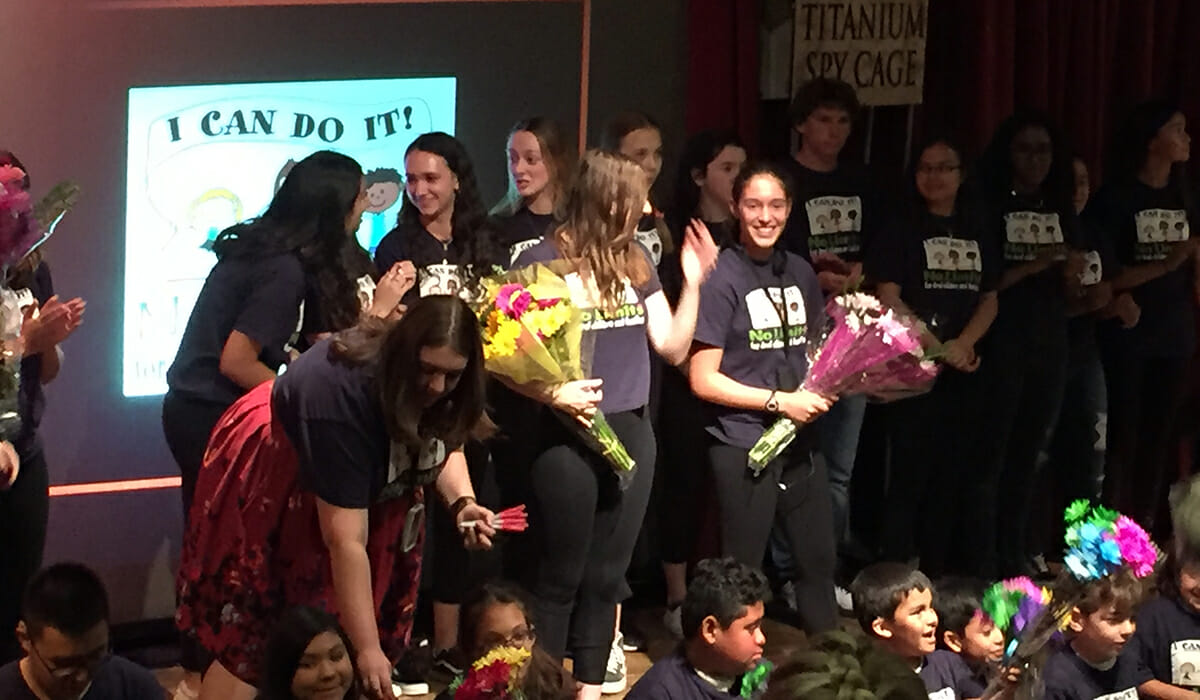 What's been the most rewarding part of your service?
It's been so rewarding to see the kids grow up, gain confidence and communication skills. Talking and playing with the children and seeing them have a smile on their faces puts a smile on my face.
What have you learned through your experiences as a volunteer?
I was nervous going into the first year because I didn't know what to expect. I learned a lot about myself through No Limits because of the positive attitude the kids had.
How do you hope to inspire others through your volunteerism?
I see each opportunity to engage deeply in my community as a gift and an honor. There is no better feeling, and I hope to inspire others to give themselves. Together, we really can change the world.
In one word, describe what volunteering means to you.
Commitment. Making a choice to be a consistently positive and impactful force in meaningfully changing my community.
When you're not in school or volunteering, what do you do for fun?
I am currently in a show at school, I do a lot of theater and acting. I love it.
How can readers help?
Please visit the No Limits for Deaf Children website for more information about how you can help.
Do you want to make a difference in your community like Sadie Sarkisian? Find local volunteer opportunities.
Share this post