Best Friends Share Skills with Students Worldwide Through "Covid NineTEEN" Volunteerism
Meet Daily Point of Light Award honorees Sarah Shapiro and Skye Loventhal. Read their story and nominate an outstanding volunteer or family as a Daily Point of Light.
It was a serendipitous first encounter, when Sarah Shapiro and Skye Loventhal met as small children on the front steps to their preschool building. Fast forward a decade and a half later, it seems only natural that the two, whose friendship began at the same time their formal education was itself just beginning, are now offering educational opportunities for children worldwide through service.
As co-founders of the Covid NineTEEN Project, the 17-year-old Northridge, California high school seniors are engaging elementary school students in quarantine amid the COVID-19 pandemic through their youth-led global initiative that offers free daily activities and one-on-one tutoring.
"Skye and I wanted to create something to address educational issues exacerbated by COVID-19," Sarah says. "(We're both) children of educators, (and we) saw how students were falling behind in our own classrooms and in our parents' classrooms."
Sharing previous experience in volunteering and mentoring young children, both teens felt that connecting with students during the pandemic was the "obvious route," says Sarah. Once the two got going, it quickly became apparent how in demand their service was, as the pandemic forced school closures and shuttered after-school activities that many children and their families depended upon.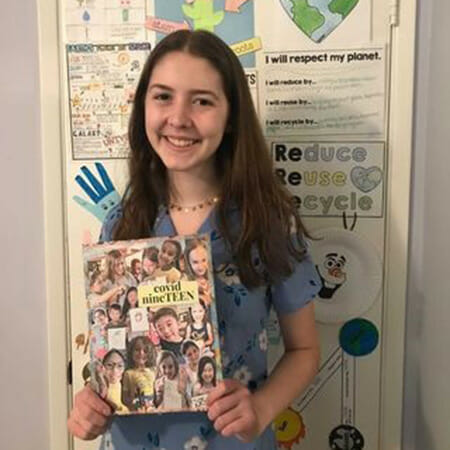 Conducting virtual tutoring and free daily activities in topics ranging from arts to academics to athletics, even hosting a Zumba class together every week, Skye and Sarah have connected with more than 800 students in the United States and internationally across 14 different countries, sometimes putting in 16-hour days to ensure activities were in order for the next day. According to Skye, online volunteerism is providing much-needed motivation for students.
"One of the many issues we experienced (due to the pandemic) was a lack of motivation when we were at home all the time," says Skye. "I realized I was relying a lot more on procrastination than I had in the past. When I had my strict schedule and routine I was a lot more on top of my work."
As Skye and Sarah are joined by more than 250 other teen volunteers in hosting these activity sessions, the girls are serving as mentors for children seeking engagement and continued development during this extended period of social distancing and providing stress relief for parents who are juggling career and family responsibilities at home. An unintended but added benefit, says Sarah, is how the Covid NineTEEN Project has built a community for the students they are serving and the volunteers themselves.
"I had a volunteer send a message to Skye and I saying they were in a really dark mental place before the program, and now they have a reason to get up every day. (The message) drove me to tears. Being in a community built not just for our students but for teens who needed that drive to continue working and bettering society has been an unexpected but amazing aspect of this program."
Offering tutoring in fifteen different languages to support students who have lost access to important English-learning resources, that community is being nurtured in countries as far away as Argentina and South Korea, and in homes stateside including Yun Kim's home in Virginia. An English as a second language parent, Yun says her only child, Madison, has new career goals as a result of Sarah and Skye's volunteerism.
"After the pandemic she stayed home, but she could still meet and learn and have fun with (Covid NineTEEN Project). She first wanted to be a teacher, but after she tried a lot of activities (with Sarah and Skye), she decided she liked public speaking. She now wants to be a reporter."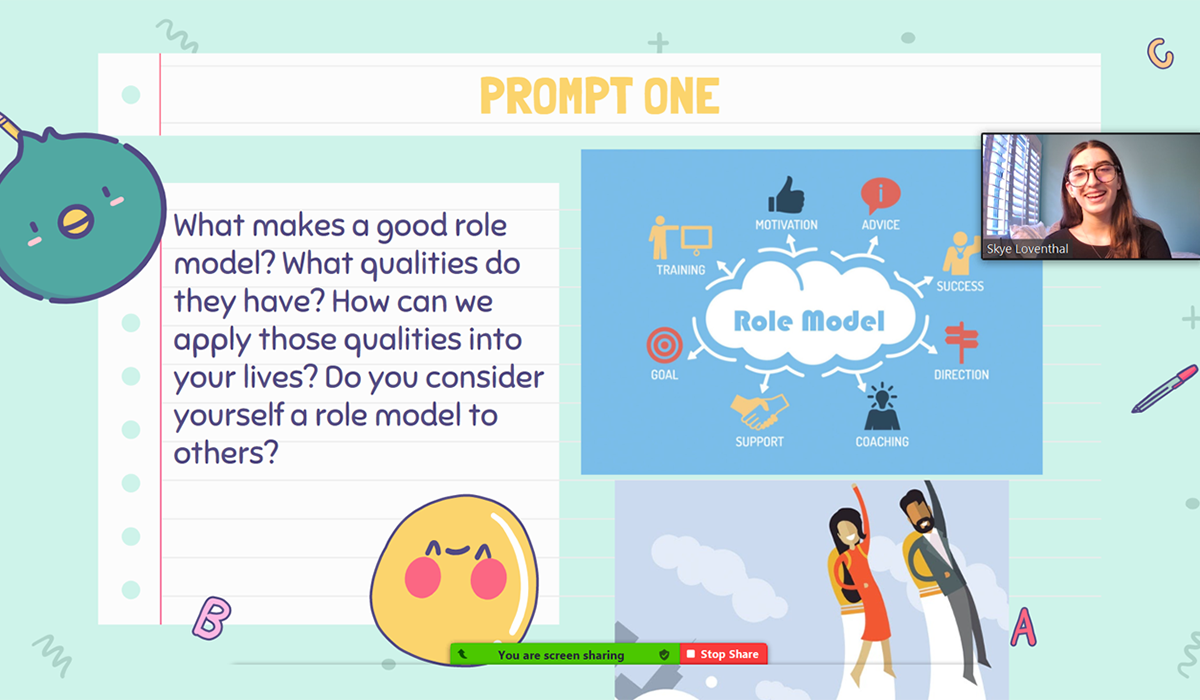 That lasting impression, says Sarah, is something they're seeing in many of the students they mentor. The two hope to extend their volunteerism so that others can implement similar programs in their own communities, as they believe virtual learning is here to stay. Meanwhile, Sarah says helping children to flourish during such uncertain times is what continues to drive her volunteerism.
"These are future change makers that we are teaching. When they finally grasp that math project or I teach them about environmental science, they'll say, 'this is something I want to do when I grow up!' People told us we were biting off more than we could chew (with this project), but honestly, if we want to see change in the world, we have to be the ones to step up and do it."
Do you want to make a difference in your community like Sarah Shapiro and Skye Loventhal? Find local volunteer opportunities.
Share this post