Texas Teen "SparkED" Success through Service for Next Generation of Empowered Youth
Meet Daily Point of Light Award honoree Paridhi Latawa. Read her story and nominate an outstanding volunteer or family as a Daily Point of Light.
It was a combination of experiences that changed Paridhi Latawa's perspective on how to best serve her community and beyond. Volunteering with underserved students in her local Austin, Texas schools, coupled with a visit Paridhi took to India where she met with young girls who lacked access to educational resources, Paridhi decided to dedicate her service to increasing educational engagement for youth.
Founding SparkED to educate, empower and enable students so that they can make informed decisions about their career and life, the 16-year-old high school junior is preparing the next generation for a better future. Hosting events to connect students with professionals, Paridhi is increasing educational engagement and scientific literacy globally. Through these online opportunities for kids and focusing on in need communities including underserved students and girls who lack opportunity, Paridhi has engaged with thousands of students thus far.
What inspires you to volunteer?
I'm inspired by the realization that through volunteerism, mentoring and support, we can stimulate a lifelong passion in curious students.
Describe your volunteerism with SparkED.
As founder and executive director, I coordinate with mentors and identify sponsors, develop our program and sessions, and work directly with our board of directors. We've worked with international students from countries across the globe including Kenya, Philippines, China and India. Through our events, we offer opportunities for students to engage with and learn from professionals in their respective fields and help young children channel their creativity and love for learning.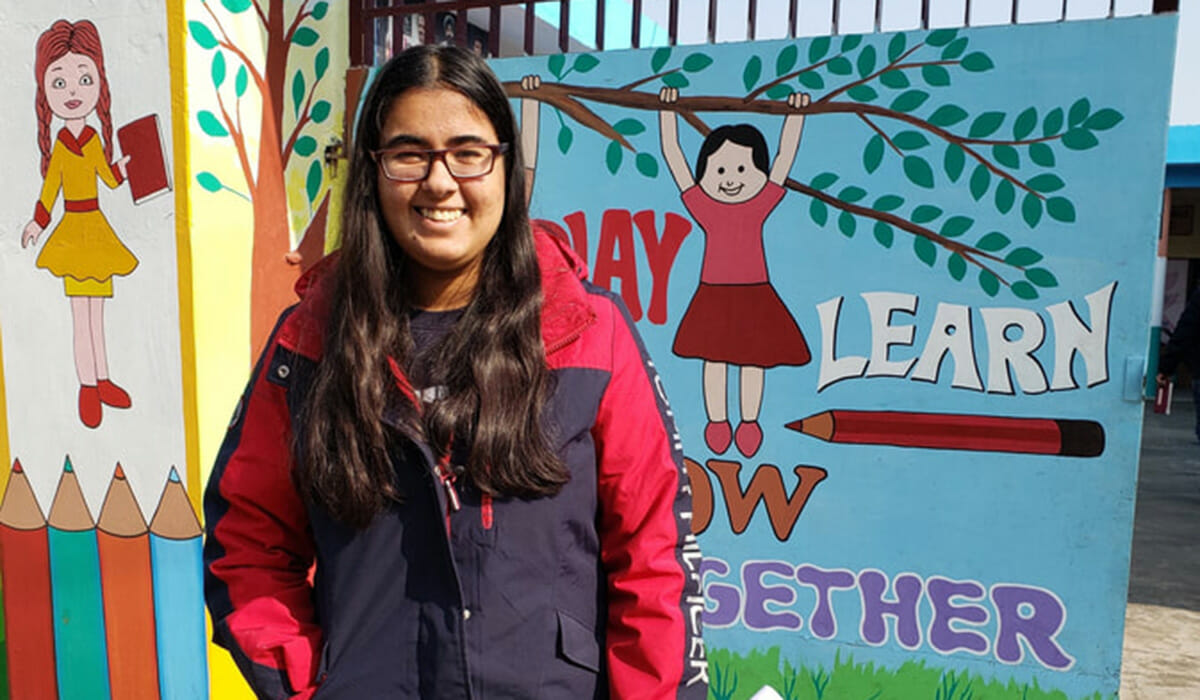 Share one personal story with me from your volunteerism.
The goal of one of our sessions was to shed light on interdisciplinary fields. After the session, we had a couple students stay back, and they shared how they didn't know these fields in science or education existed before our sessions. It gives me immense personal satisfaction to share my knowledge and happiness to know I can support students, including in underserved communities, and connect them with professionals to help them pursue their dreams and explore opportunities.
Why do you think it's important for others to give back?
Since we each receive something from our communities, it's important to give back so others can in turn benefit from your knowledge. By sharing and spreading my knowledge, I am helping to increase literacy and educational opportunities.
How have you continued to volunteer throughout the COVID-19 pandemic?
When we first launched, our program held some in-person events local to Austin, but once the pandemic started, we switched to a virtual format. The silver lining has been that through our virtual sessions and mentorship, we've been able to build a large international reach.
In one word, what does volunteering mean to you?
Community.
When you're not busy with school or volunteering, what do you do for fun?
I play the viola. I also compete in science competitions, I am a Science Olympiad. I paint, read and spend time with my 5-year-old sister.
How can readers help?
Please visit our website for more information about how you can help, or reach out to us by email.
Do you want to make a difference in your community like Paridhi Latawa? Find local volunteer opportunities.
Share this post