Bishop Volunteers to Support Domestic Violence Survivors' Fresh Starts
Meet Daily Point of Light Award honoree Bishop J.L. Bryant. Read his story and nominate an outstanding volunteer or family as a Daily Point of Light. 
Bishop J.L. Bryant was born and raised in the Henderson and Warrenton area in North Carolina. He is the oldest of three siblings. Years ago, his middle sister, Kearah, passed away at the age of seven after a valiant battle with cancer. Bishop Bryant didn't want his sister's name to fade away because her life was shortened. In his role as a pastor, he often came across people needing somewhere safe to stay. He decided to open up a home that would house women and children, and a separate home that would house men. To honor Kearah's legacy, he named the organization Kearah's Place Inc. "I decided to name it after my sister Kearah," he says. "That way her name would still thrive in this universe. And she could still touch lives."  
Kearah's Place Inc. Is a 501 (c)(3), is nonprofit organization with a mission to provide transitional housing and support services to survivors of domestic violence to transform and empower them toward self-sufficiency.  
Read on to learn how Bishop J.L. Bryant is honoring the legacy of his sister, Kearah, and what drives him to volunteer. 
What inspires you to volunteer? 
I love helping people. I like the way it makes people feel to receive assistance and help. Many things have drawn me to do what I do such as the story of Robin Hood. Robin Hood is a story about a man who they would say takes from the rich to give to the poor. But in my case I ask the rich to help the poor. I always wanted to be a superhero. By doing the work that I do, I'm my own superhero. Instead of me being Bruce Wayne, I'm Jay. And my superhero name is Bishop, not Batman. So this is my story. This is how I live my life. Saving lives, helping people and destroying barriers that people may face.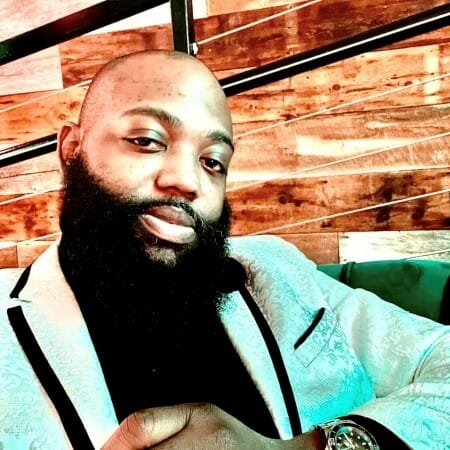 Describe your volunteer role with Kearah's Place. 
My role as Program Director is to push forth the vision and goals of Kearah's Place. For 10 years now, we have housed and supported over 1,000 individuals with job assistance, employment referrals, interview and resume-writing development, opportunities for survivors to further their education through receiving their High School Diploma or GED, case management, searches for housing, victim advocacy services, crisis intervention and safety planning, as well as transportation and healthcare services.  
My current and daily duties as Program Director include meeting with survivors during the intake process, providing one-on-one counseling to survivors daily and weekly, checking in with survivors to ensure their progress in the program, maintaining the operating tasks of The Kearah's Place Transitional House where survivors reside, developing programs and activities for survivors, as well as facilitating and delegating members of the Kearah's Place Staff to tasks and responsibilities that support the program. I also provide crisis intervention and safety planning through our crisis hotline daily. 
What's been the most rewarding part of your work? 
Knowing that someone is safe, has been rescued and is free from abuse. 
My platform will always be helping. I center my life around helping others even if helping them hurts me. There is a rush that I get when I see a smile on a person's face when they reach their goals or understand the potential that they have in them. See, I grew up not the smartest kid, but always the kid that was trying to be the best at what he could do.  
I've overcome many challenges, mentally and physically, and you can say spiritually. But I'm reminded of one of my favorite teachers. He would always say, "In a world full of followers I dare you to be a leader." And so I lead not because I'm perfect but because I believe that just like the little boy in me that always found himself last in line, I could one day be first. 
What have you learned through your experiences as a volunteer? 
Do not take life for granted and appreciate every opportunity that you have.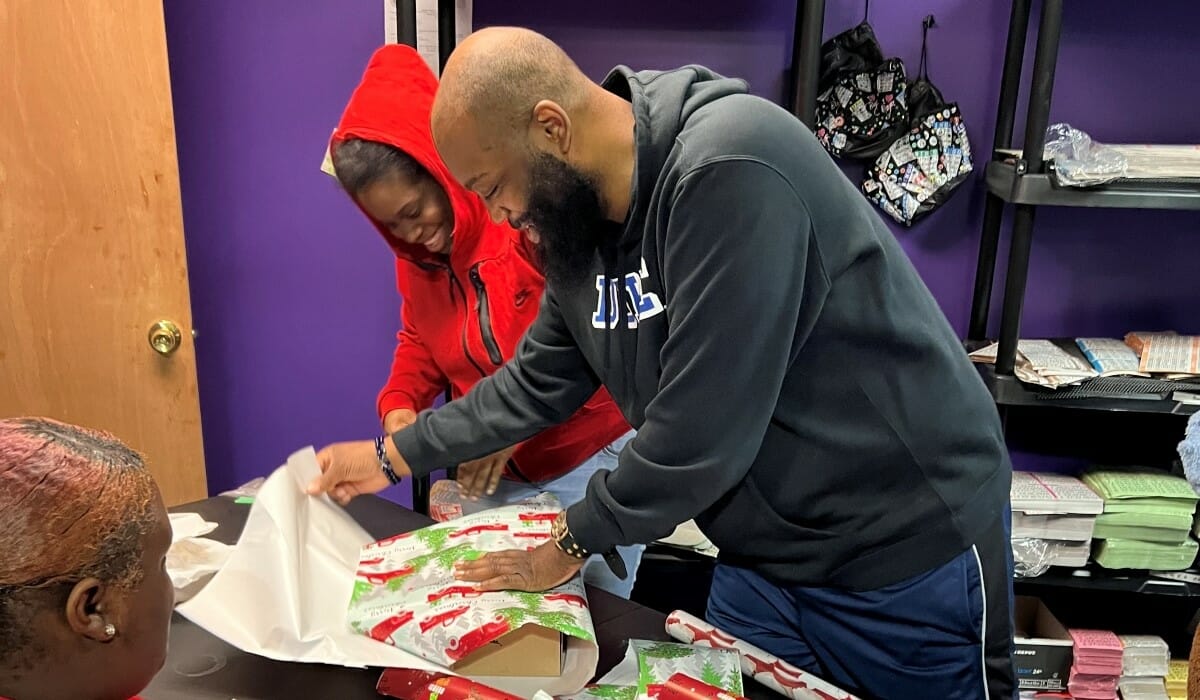 Are there any future partnerships, programs, or events that you are excited about? 
I am excited about The Butterfly Awards. This is an award show that honors people that make our communities better. This award show will be a fun-filled night celebrating special people that do amazing things in our community. 
Why is it important for others to get involved with causes they care about?
I have found that you are more passionate and give more energy to things you care about. You can move mountains if it's important to you. 
What do you want people to learn from your story? 
Anybody can make a difference no matter your circumstance, where you come from or your color. Everyone has a specialness about them that once you tap into what's special about you, you can change the world. 
Do you want to make a difference in your community like Bishop J.L. Bryant? Find local volunteer opportunities. 
Share this post