Board Director Proud To Serve Local Volunteer Grief Center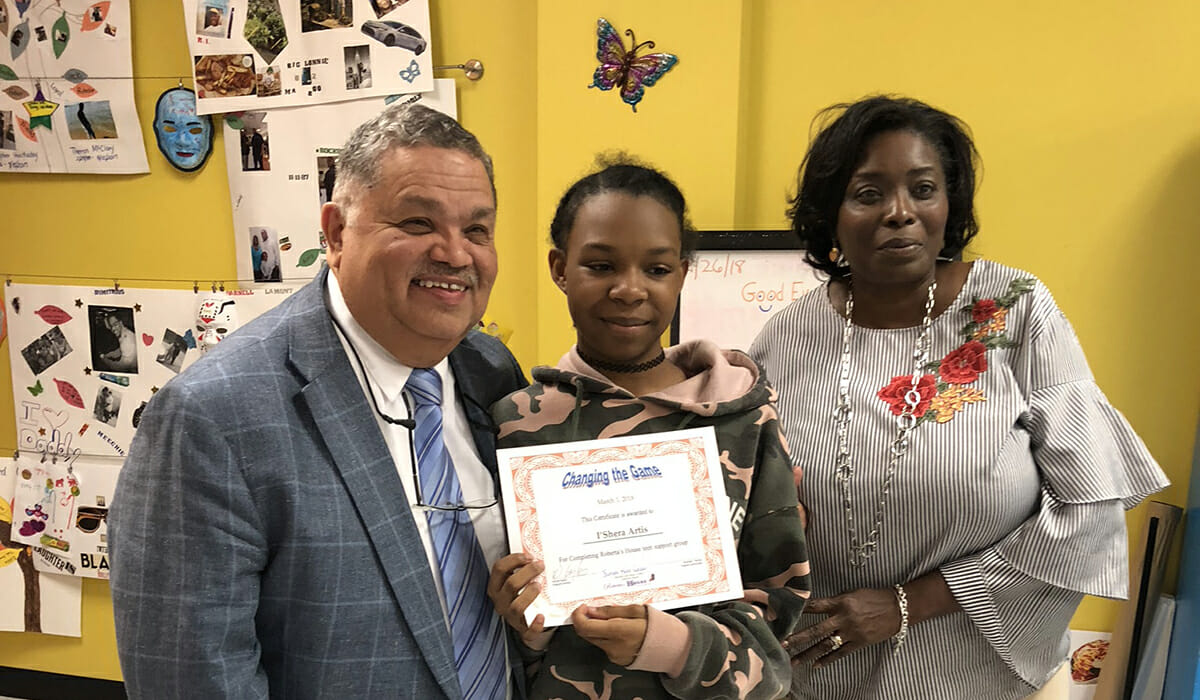 Meet Daily Point of Light Award honoree Milton Dugger. Read his story and nominate an outstanding volunteer or family as a Daily Point of Light.
Ten years ago, Annette March-Grier, the co-founder of Roberta's House, asked Milton to join as a board member. Milton was impressed by what Roberta's House had to offer grieving families. He understands that Baltimore carries "extra grief". Volunteering at Roberta's House has taught Milton grief comes in many forms.
"Grief turns to anger which can turn to violence," says Milton.
Roberta's House is a safe place where children, teens and adults discover that they are not alone in their grief. Children with their families share their feelings, memories and experiences in an atmosphere of acceptance with the love and support of trained volunteers.
The volunteers of Roberta's House, along with a staff of professionals, assist children, teens and adults on how to experience and express their feelings safely and in a healthy manner. Children work in small age-appropriate groups utilizing creative activities to identify feelings and needs. Adults share in groups and are given resources to support them in their journey. By working through the necessary grief task and understanding the essential needs of a child's grief, it allows families to support each other and communicate more effectively. Roberta's House is the first African American grief counseling center in the country.
"It is amazing the amount of time and effort that every day people will put into a mission that they've taken upon themselves," says Milton. "They have a sense of mission. I've had an unbelievable experience with the volunteers. It is phenomenal the good that human beings have inside them in a world that is so disconnected."
Professionally, Milton is an agent at New York Life and is involved in the company's Grief-Sensitive Schools Initiative (GSSI), a volunteer effort that utilizes New York Life's agents and employees to go into local schools and present bereavement resources to educators.  Together with Annette, Milton was instrumental in getting the entire Baltimore City Public School District involved in the Grief-Sensitive Schools Initiative. Milton plans to bring GSSI to various Baltimore schools in the upcoming months.
Milton says the most rewarding part of his work is when young people and adults tell the story of what Roberta's House has done for them. At the ground-breaking ceremony, Milton says four young people spoke about the death of their grandmother. He was moved by how Roberta's House had given them a place to express their grief, and to find other people in similar situations and find relief.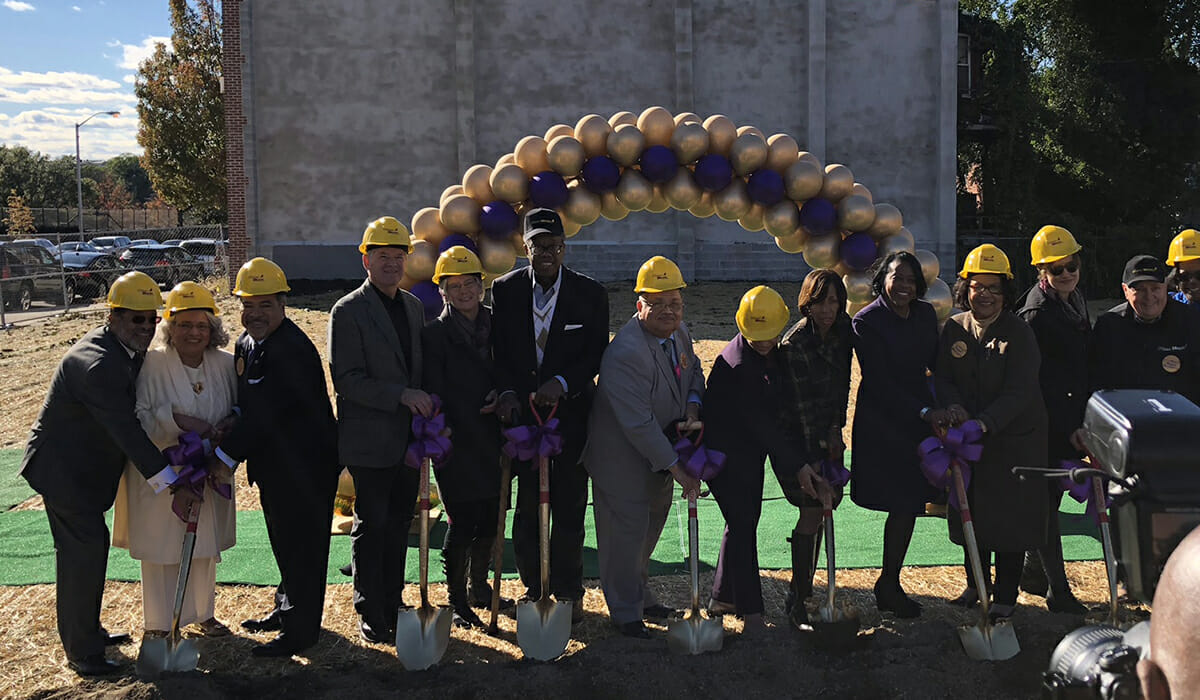 "The volunteers are trying to turn the tides for young people," says Milton. "Roberta's House is a shining light. The light shines on the volunteers who have made things better for the citizens of Baltimore."
Milton says he had family teach him the importance of giving, and not sitting on the sidelines. "What are you here for?" Milton asks. "Are you here to do just for you? Or do you believe in engagement, and involvement, action, sharing, a sense of mission to make life better for those you know and those you don't know?"
These values are what brought Milton to invest his time in Roberta's House.
Roberta's House is breaking ground on a new facility this year. This 22,000 square foot state of the art grief center will be the first of its kind in the nation. The new expansion will include art activity rooms, a library resource center, a multi-purpose room, a theater, a fitness room, a game room, an expression room, conference rooms, family counseling rooms, and administrative offices.
Milton is thrilled to break ground on this project and provide a space for the young people of Baltimore to express their grief and share their stories. 
Do you want to make a difference in your community like Milton? Find local volunteer opportunities.
Share this post