Bolstered by His Strong Faith, Retired Veteran Volunteers to Support Other Veterans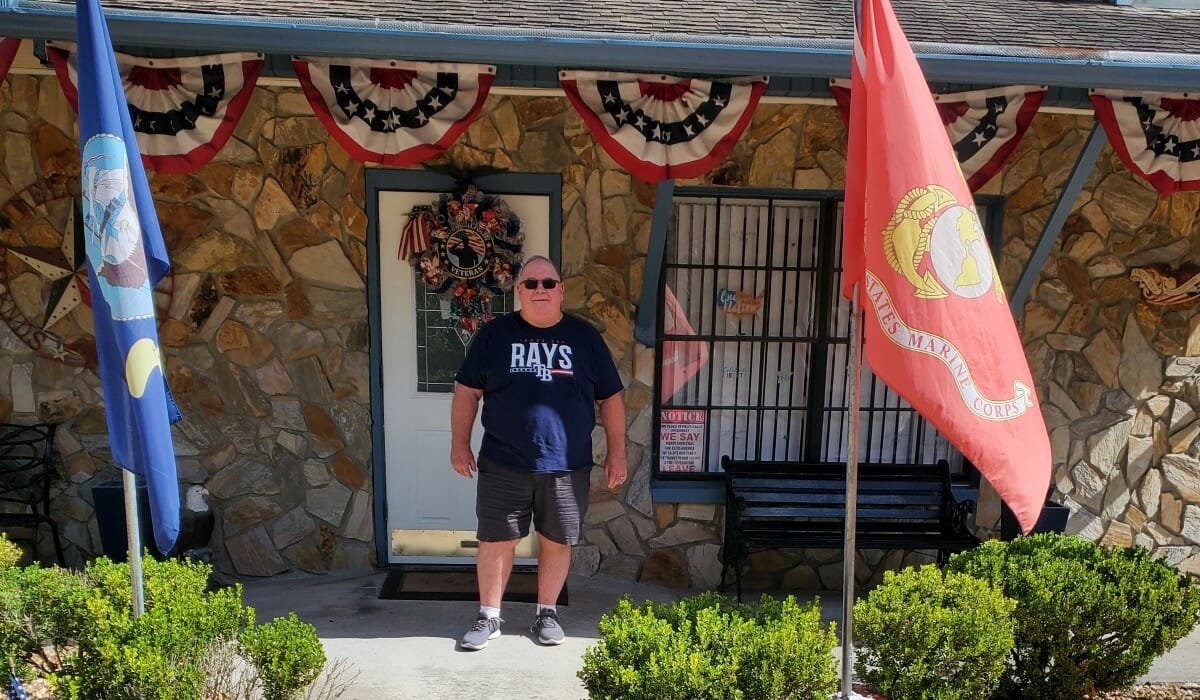 Meet Daily Point of Light Award honoree Jim MaGee. Read his story and nominate an outstanding volunteer or family as a Daily Point of Light.  
Jim Magee of Lutz, Florida, didn't stop working or serving after retirement. He was president of a local electronics company for 17 years, as well as a United States military veteran. Jim was searching for an opportunity to utilize his business experiences and, as he states, "his God given talents" to help those living with disabilities or addictions, as well as the unhoused veterans in his area. 
A man of strong faith, Jim has been volunteering to pay it forward for many years now and sees serving the veterans in his area as a calling. He works with groups of veterans through a local transitional home, as well as one-on-one as a medical surrogate and point of contact. Read on to learn more about Jim's journey, what inspires him and the advice he has for those who want to volunteer. 
Describe your volunteer role.
On an ongoing basis, I'm involved very heavily with Liberty Manor for Veterans. This is a home in Tampa that houses male veterans who were unhoused at one time. It's at capacity now, with 20 people living there. I retired 11 years ago, and my wife told me she heard about a veteran's home nearby that needed bicycles. We had one, and when I delivered the bike I sat chatting with the men and they realized I was a veteran also. That started the journey. 
The kitchen is about 10 feet square, and while there's food there, the residents each cook for themselves. So I started asking around for people who wanted to buy and cook these meals instead. That was 10 years ago. Today we have 16 families. For November, I had 23 days of the month covered for the men to receive a variety of home-cooked meals. I organize some things, like a Secret Santa party, around the holidays too.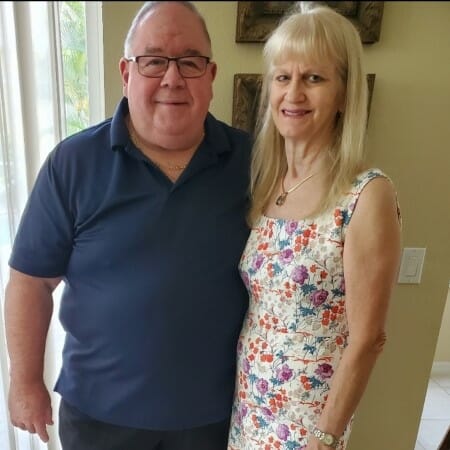 Liberty Manor gets food from Feeding America, but what they weren't getting was milk, bread and eggs. So I started what I call "the egg and milk fund." I always have a few hundred dollars in donations, and on a weekly basis, I buy eight gallons of milk, 10 loaves of bread and six or seven dozen eggs. 
Some of the guys have been at the home for six, seven, eight years. For those who have started to transition out, I started helping them find furniture and donations, pots and pans, all the thing you need to get into your own apartment. 
On a weekly basis I started going to downtown Tampa, and there's a park down there with an unhoused population of about 35 people. Probably about 20 to 30% of them are veterans. it broke my heart. I started going down there and bringing sandwiches, bringing new sneakers, taking orders for what they need. As the weather gets cooler, I have people donate brand-new sleeping bags.  
Tell us about your partnership with local law enforcement to help support unhoused veterans.
I get a lot of anonymous calls asking for help. About four or five years ago, I got a call from the Hillsborough County Sheriff's Office. She asked me to help them put together resources for the sheriffs to reach unhoused individuals downtown. So we make up these bags with toiletries, snacks and a bus pass. We do it once a quarter, spending $1,000, and we give these gallon bags to the sheriffs to keep in their cars and hand out as people need them. 
What kind of skills from your years working and serving in the military have helped with your volunteerism?
I'm mostly a coordinator and a really good salesman. I learned not to be judgmental but just look at a situation for what it is, without judging how the people got into that situation.  
There are talents you have that you take for granted because you're good at them. I'm just using my natural talents as a friendly guy to get involved. 
What motivates you to volunteer?
I'm Catholic, and I lost my faith about ten to twelve years ago. We have a son who was in active addiction for a long time. In all the chaos and crisis, all of a sudden, I was like, "I think I need to go back to church." I went to mass, I'm sitting in the second row, and this lady turns around and says, "Welcome." There are no coincidences with God. 
I used to say I was a once-a-week Catholic, but I'm now a 24/7 Catholic. My son has been sober for three years. I have so many friends who have lost children to addiction, and half of the people on the streets are addicts. I can connect with them.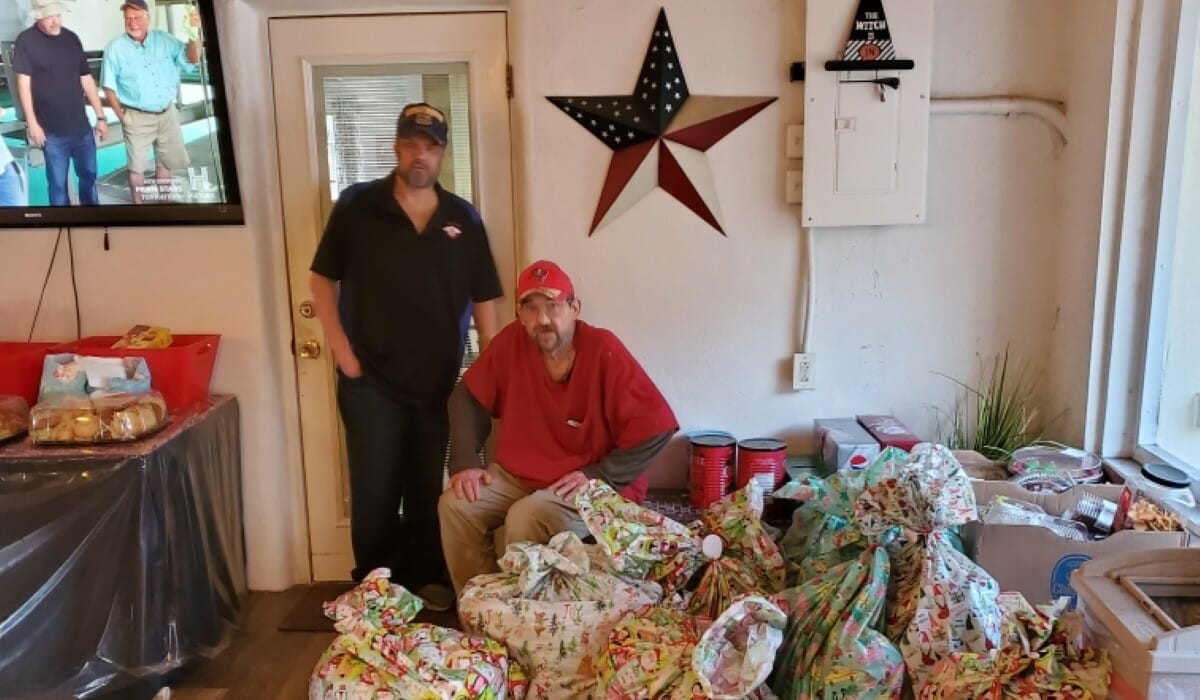 Can you share a meaningful experience from your volunteerism?
One guy from Liberty Manor had severe leg issues. One thing we do at my church is donating wheelchairs. So I was able to get him a wheelchair. We became close. He was still unhoused, still had a drug issue, but I ended up being his medical surrogate and power of attorney. He had a severe illness about a year and a half ago and he went to the hospital and asked me to get him into hospice. He didn't have any other friends. I was with him when he passed in hospice. Like I said, I don't think anything is a coincidence. I'm here to help as many as I can until God takes me too. 
Any advice for volunteers?
Don't be afraid to put yourself out there. I figure if I'm doing God's work, I'm protected, and I love using my God-given talents to support these veterans. And also, make sure you find that balance. It's easy to take too much on, so be cautious. Don't let the amount of need affect your family. My wife and I are both involved with the church and serving through volunteering, and we have that balance. She does her stuff and I do mine. 
Why do you think it's important for others to get involved with causes they care about? 
There are way more people in need than people that help. Whether it's a financial donation or volunteering, you can help. The hardest thing to give is your time. When you're younger, you have a packed schedule. You go crazy with all that stuff. As you become an empty nester, especially if you're lucky enough to retire earlier, it's important to find purpose by getting involved. I invite people to just try it one day with me. Help when you can. 
Do you want to make a difference in your community like Jim? Find local volunteer opportunities.  
Share this post