Military Veteran Continues Service Through Summer Camp for Children and Families with Life-Threatening Illness
Meet Daily Point of Light Award honoree Michael Wisecup. Read his story and nominate an outstanding volunteer or family as a Daily Point of Light.  
Military veteran Michael Wisecup is passionate about using his time and talents to help other military families by offering opportunities they may not otherwise be able to partake in. He currently sits on the board of Camp Sunshine, a year-round camp providing retreats combining respite, recreation and support, while enabling hope and promoting joy, for children with life-threatening illnesses and their families through the various stages of a child's illness. 
Founded in 1984, Camp Sunshine is nestled on the shores of the picturesque Sebago Lake in Casco, Maine. The camp's programs are free of charge to families and include on-site medical support as well as bereavement sessions for families who have experienced the death of a child from a supported illness. Read on to learn more about Camp Sunshine and Michael's impactful volunteerism. 
Describe your volunteer role with Camp Sunshine.
I help in two different ways. Throughout the year I serve on Camp Sunshine's board, helping with planning and strategic direction. I also organize an annual fundraising event called SEALs for Sunshine, which raises money and awareness for families to attend Camp Sunshine. 
The SEALs for Sunshine event every year is deliberately designed to be as physically and mentally demanding as possible. We might do a reverse triathlon and start on top of a mountain, run down the mountain, then cycle for 120 miles, and then swim five or six miles across the lake. We've done marathon paddles around islands.  
Collectively since 2014, we've added up all the participants and all the miles we've put in – we've roughly covered 6,000 miles of running, swimming, walking, cycling, paddling. We do it for a reason. We try to create something that might reflect what it's like for a Camp Sunshine family to go through. The difficulty, physically and mentally, when a child is diagnosed with a life-threatening illness. The only difference is that we get to train for ours, and it only lasts one day. They don't get any training. It just happens, and it might last a lifetime. That's the why behind why we do events like SEALs for Sunshine.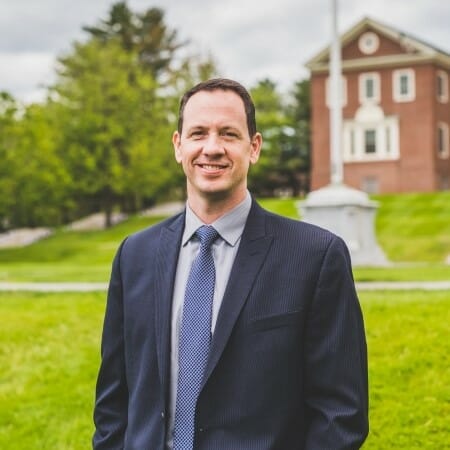 What does Camp Sunshine do?
Camp Sunshine is a year-round retreat located in southern Maine for families with children with life-threatening illnesses. It is a camp that services the entire family. While most programs support either the child or the parents, this one approaches the entire family at the same time. So we have children who are ill or in treatment all together, plus their brothers and sisters, and parents who are all going through the same thing.  
During the COVID-19 pandemic, we were doing "camp in a box" but now we're back in person. We can service up to 40 families at a time. They arrive on a Sunday and they'll stay throughout the next weekend. 
Why are you passionate about this cause in particular?
Think about being a sergeant in the Army. You're maybe making $30,000 or $40,000 a year and maybe you're stationed in California. If you have three kids, one with a life-threatening illness, you probably can't afford for five of your family members to fly to Maine. Camp Sunshine allows that opportunity. 
The SEALs for Sunshine event itself is something I'm particularly passionate about. In addition to a family having a child with a life-threatening illness, and how hard that is, add in the complexity of a military life on top of that, and the family might be notified of the illness while one of the parents are deployed, which is extremely difficult. So my passion really is trying to make sure that all these military families know that this is an organization they can benefit from, and to be able to provide the funding, so there's no out-of-pocket expenses. So whether they're deployed to Germany or Korea, whether they're on the East or West coasts of the United States, whether they're junior enlisted or a senior officer, they have the same access. We provide a level of support for them, knowing that it's that much harder for military families to deal with life-threatening illness in the family.  
What are some of the activities that take place at Camp Sunshine?
We have everything. Think of your stereotypical Maine summer camp on a lake, surrounded by beautiful pine trees, that's what it is. But it's built to accommodate children with illnesses and families coming from a variety of different places around the world. You're not living in a tent or a log cabin; the accommodations are made for these families. They stay in a nice hotel-like setting, with a common eating area where we serve three meals a day.  
Some programs include a ropes course, which is a confidence-building course, a climbing wall, a putt-putt golf course, there's canoeing and kayaking on the lake. One of the activities the children do is to make a boat that has their wishes written on the boat and launch it on the lake, for a pretty memorable experience. For parent groups, we have bereavement sessions for those who have lost children. They live in yurts one night so it feels like they're camping. We curate it so there are a lot of different experiences. The children spend time with kids like them, siblings spend time together, parents spend time together, and family activities are offered too. All the medical and support staff are behind the scenes, so you don't know who they are. It doesn't feel like a hospital setting; for them, they're just normal kids at camp.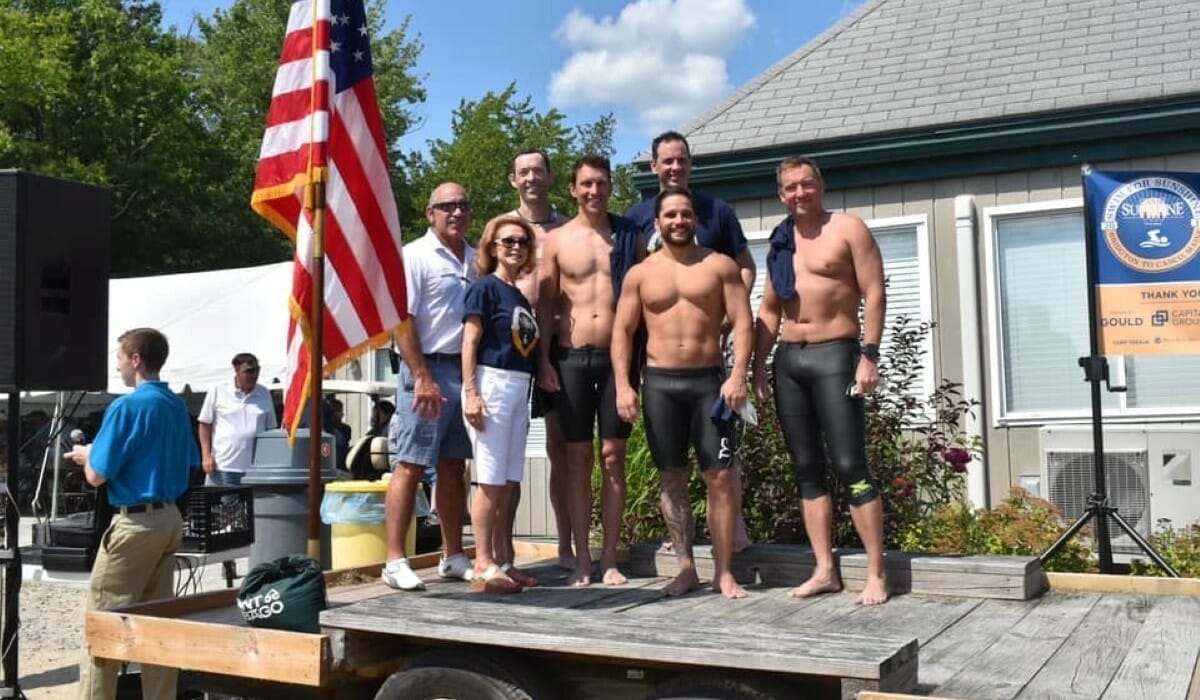 What's the biggest lesson you've learned from living abroad?
I've learned a lot by living abroad and being deployed. The more I travel, the more I realize how much we have in common with each other, regardless of language, religion, or background. That's pretty key. Ultimately, we're all trying to achieve the same thing, to take care of our families, provide a safe environment, ensure that we can succeed and grow. I find that when you distill things down and get rid of a lot of the superficial, we have the same basic needs. We more in common than you might think. I see that at Camp Sunshine. Regardless of socioeconomic status, regardless of background or where you came from or your job title, if you have a child with a life-threatening illness, you're going through the same thing as these other parents. 
As a byproduct of traveling so much, being away so much, you potentially lose touch with the American people, your community, and perspective on what's important day-to-day. Camp Sunshine has allowed me to have an anchor, to move around but always feel like I was attached to a local community. When I was in Afghanistan or Iraq, I could think of the kids I'd see at camp and that would help connect me. 
Can you share a rewarding moment from your volunteer work?
One always comes to mind. Each of the weeks at Camp Sunshine is focused on particular illness groups. That way, the families have more in common with each other and we can focus the program around those. One week was for children who had brain tumors or cancer in the brain. That required more one-to-one volunteer support for the after-effects of treatment. So we had more safety protocols.  
One young girl – she might have only been about four-years-old or so – was dressed in her Else outfit. She came running up with another girl about her age, holding hands, and said "Mike, Mike! She's got the same scars I do!" So all of these scars from treatment around her head, now she's beaming that she wasn't different anymore. The things she's had to worry about, facing truly adult problems at a young age, now she's got a friend with the same 12-inch scars across her head. This experience puts my own issues into perspective. 
Why do you think it's important for others to volunteer? 
Well, life's a team sport. It really is. You don't get through it by yourself. As anyone who's played a sport knows, it's important to be a good teammate. You get through with the help of your teammates. Volunteering, getting involved to provide help – whether it's financial help or sweat help – whatever you can do, there's a place for everyone to get involved and better society. We need more of that and less polarization. We're a community, and we're only going to get through this if we help each other. 
Do you want to make a difference in your community like Michael Wisecup? Find local volunteer opportunities.  
Share this post