Breast Cancer Survivor Pays It Forward by Feeding Hundreds of Families in New Jersey
Meet Daily Point of Light Award honoree Karen DeMarco. Read her story and nominate an outstanding volunteer or family as a Daily Point of Light.
In her household, Karen DeMarco is the chef, whipping up delicious meals inspired by her Italian background for her husband and children. But in October 2017, a double mastectomy due to breast cancer left her unable to cook. Just as she began to worry that her children would wind up eating pizza or their dad's special – buttered noodles – every night, her doorbell rang. At the door were friends and neighbors, dropping off meals between 5-6 p.m. daily for weeks.  
Inspired by the kindness of her friends and neighbors, Karen wanted to pay it forward. At first, she created a meal train group on Facebook, coordinating volunteers to cook and deliver meals to local residents who were going through tough times. Then in 2020, during the height of the COVID-19 pandemic, Karen took it an extra step further, cooking around 1,800 meals in her own kitchen for community members in need. As the scale of their food-relief efforts ballooned, Karen and her husband, Carmine, formalized their volunteer work by forming a nonprofit organization called The Food Brigade.  
Since 2020, Karen, Carmine and their volunteers with The Food Brigade have distributed about four million pounds of meals and bags of groceries to thousands of people in their town of Dumont, New Jersey, and the surrounding area.  
How does The Food Brigade operate? 
We set up an online pantry system where people can order what they want based on what our inventory looks like. Doing this allows people to get just what they need so I'm not giving people things they can't eat, and I can cater closer to somebody's dietary requirements. Every Tuesday, we custom pack the food and the distribution is every Wednesday. We probably handle about 800 to 1,000 people a week.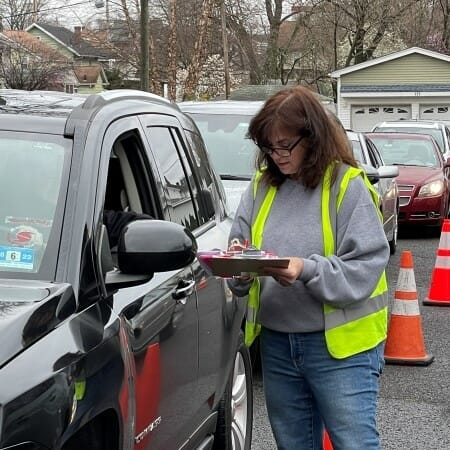 Since the beginning of COVID, we've also been able to get meals from restaurants that are participating in a grant program and distribute over 16,000 meals during that time. During the holidays like Thanksgiving and Christmas, we hand out turkeys, and we did hams for Easter. We, of course, wouldn't be able to do this without our volunteers. We have about 200 active volunteers right now, and they're the best.
What keeps you motivated to keep The Food Brigade running? 
The fact that the need is growing and seeing the impact that we make on people's lives. I know there are a lot of people who count on The Food Brigade to put food on their table. We actually had a little incident where we thought we might have to cancel our operations for at least a week or so. When we told our clients, people started writing letters to us telling us about the impact The Food Brigade had on their lives. I already knew a lot of people's stories, but reading these letters, I was in tears. That made me realize whatever impact I thought I had was so much bigger than me. We didn't create The Food Brigade for it to be something that ends once the pandemic is over. There will always be a huge need for food.  
What's one of your favorite memories you've made while volunteering? 
The first time I delivered food to a family, the mom made all of her kids come out. They were so excited to get boxes of fresh fruit and vegetables that you would think that I was Santa Claus and I had brought over a bunch of presents. But it was just food, food that most of us take for granted. So that moment was very special to me.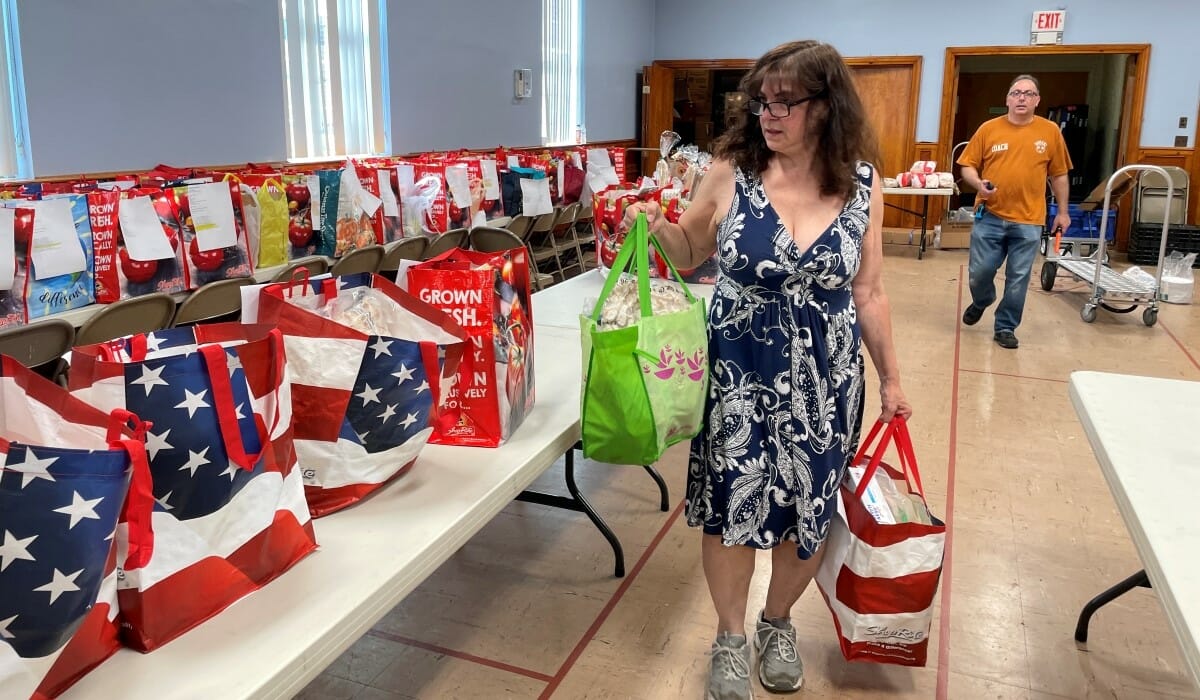 Are there any future partnerships, programs or events that you are excited about?
We just started a partnership with DoorDash. The drivers are delivering food from our pantry to the recipients who don't have the transportation to pick it up from us, so that will greatly increase the number of people that we can help.   
What do you want people to learn from your story?
Some people have preconceived notions of what somebody who needs food is going to look like or what kind of car they're going to drive. But we have all kinds of cars, old cars, new cars that pull up to our food drive. It's important not to make judgments about people. Everybody's situation is unique so if you can lend a hand and you're able to do it, do it.  
Do you want to make a difference in your community like Karen? Find local volunteer opportunities.  
Share this post