14-Year-Old Award-Winning Documentary Filmmaker Talks Hope and Hydroponics in Tel Aviv and Beyond
Meet Daily Point of Light Award honoree Steven Hoffen. Read his story, and nominate an outstanding volunteer or family as a Daily Point of Light.  
Steven Hoffen, a 14-year-old New Yorker, is a shining example of what can happen when we combine the powers of innovation, cross-cultural collaboration and support from multiple organizations to create change.  
When Steven first heard about the Sindyanna of Galilee, an Israel-based nonprofit staffed by Jewish and Arab women who share a vision of working together in peaceful coexistence, he wanted to get involved however he could.  
Despite having never made a film, Steven filmed the documentary, "Growing Peace in the Middle East," to document Sindyanna's efforts and help fight food insecurity and hunger. And he did it all during the pandemic lockdowns, from thousands of miles away. Subsequently, he founded the nonprofit Growing Peace Inc. to contribute to the cause, with the mission to further tolerance, empowerment and food security through hydroponic farming.  
"I feel that hydroponics is something that can make a real difference in people's lives in an authentic, tangible way," says Steven. "It allows people to have fresh produce, gain financially by selling the surplus food, feel proud and also profit from their efforts." 
Growing Peace Inc. raised 100% of the funds to install a hydroponics system at a food bank in Tel Aviv for asylum seekers. It is the first of its kind in the country and addresses a relatively little-known humanitarian crises amongst the 35,000 Eritrean and Somalian asylum seekers in Israel with no access to government benefits or support. These asylum seekers have no status (not even as refugees) and have been hit hard during the pandemic as they work primarily in the hospitality industry, which is among the hardest hit.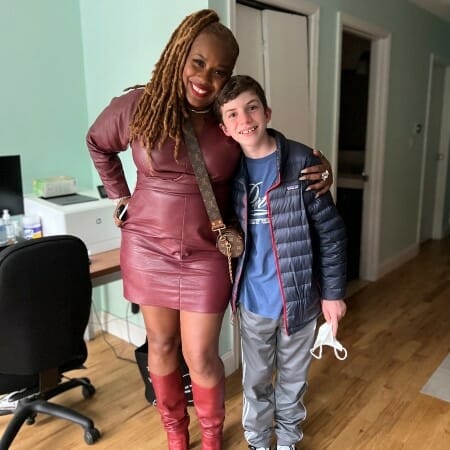 "We partnered with Volcani International and LivinGreen and implemented the first-ever hydroponic system at a food pantry in the country," Steven shares. "The food bank is special to me because it opened at the beginning of COVID and primarily serves asylum seekers. Because they aren't citizens and for a couple of different reasons, they don't have the same rights and struggle to obtain food. With the funds raised, we built this hydroponic system to provide them with nutritious produce."
The hydroponics system, which was installed in February, is ready for its first harvest of nutritious leafy greens including mizuna (baby leaves), mangold, curly red lettuce, iceberg lettuce, green onions and beet leaves. This system will be able to grow 25,000 servings of fresh produce for the asylum community in its first year alone. 
"It was interesting speaking to all the participants, especially Marwa and Mofida, two women in the hydroponics project at Sindyanna. I learned about their lives and their backstories, their parents, their kids and how the hydroponics project helps them personally," Steven reflects. "These women explained that with hydroponics in place, they had to do much less physical work than in regular farming, which benefitted them both, as they'd injured their backs. They shared how the hydroponics project changed their lives – not only could they support their family by making food, but they enjoyed the process of hydroponic farming." 
What started as an effort to support an overseas organization has grown quickly and dramatically, with multiple partnerships now in place on domestic soil. Growing Peace Inc. is actively tackling projects to educate, empower and help in the fight against hunger.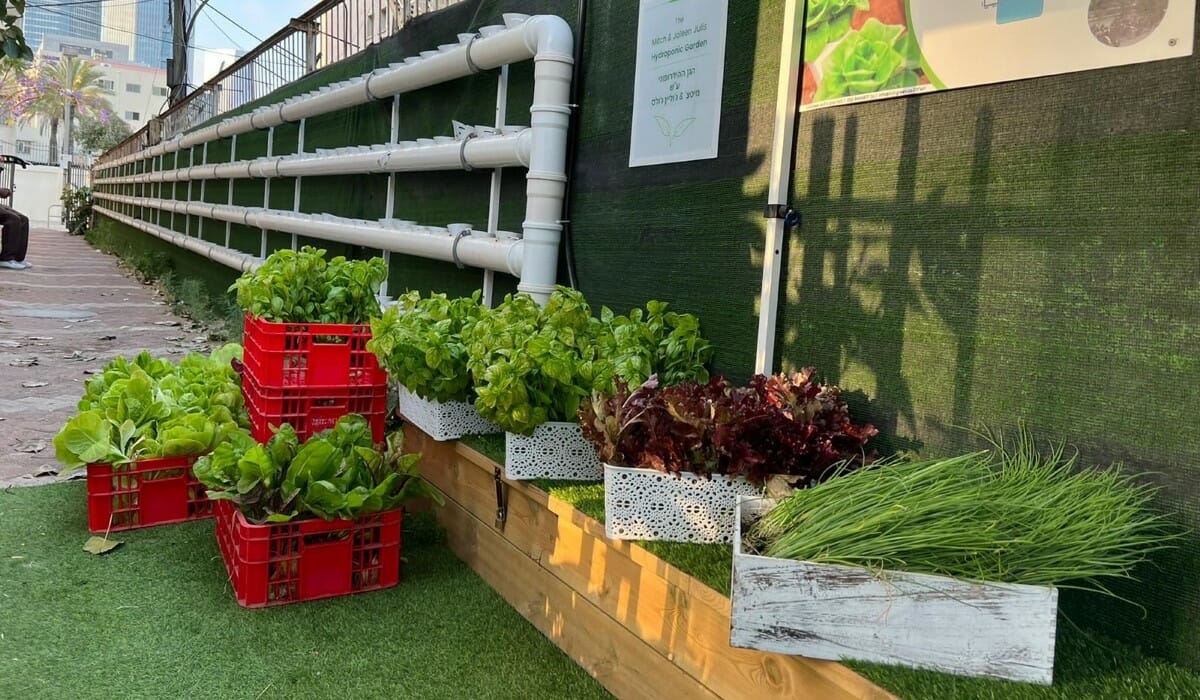 The first partnership is with Topeka Sam and the Ladies of Hope Ministries to install a hydroponics garden at their facility in the Bronx. The goal is to help women impacted by the criminal justice system by using hydroponics to promote the benefits of nutritious produce, build goodwill in the community and establish business skills. The produce grown will be partially for themselves, and partially to donate to the local food pantry and to sell to restaurants.  
The second project is in partnership with the UJA-Federation of New York to install a hydroponics garden at the YM&YWHA of Washington Heights. The produce grown will be used to benefit the Weiner Center, which houses low-income seniors. The Y will also use the hydroponics garden to educate kids from the community. 
"What makes these two New York projects so appealing is that I'll be helping people right here in my hometown, allowing me to have hands-on experience with hydroponics and be involved in the entire process daily," Steven says. "I also want to spread the word and encourage the use of hydroponics as I feel it is essential for the future of people and the planet." 
Steven has learned that people, even those from conflicting cultures that are historically at odds, can be united through a common cause that benefits all.  
"All it takes is for two people to take a leap of faith, get to know one another and overcome the barriers and stereotypes that divide them," he shares. "I saw this firsthand between the Israeli and Arab women working together at Sindyanna, and I think this is true everywhere. Uniting for the common good, pushing prejudices aside and finding peace between people can be done when you decide to work together." 
Steven's inspirational story is a testament to no age being too young and no effort too small to contribute to sustaining and improving life for people across the globe.  
Do you want to make a difference in your community like Steven? Find local volunteer opportunities.  
Share this post