Bringing His Passion for Service to The White House and Beyond, Gregg Petersmeyer is Today's Daily Point of Light Award Honoree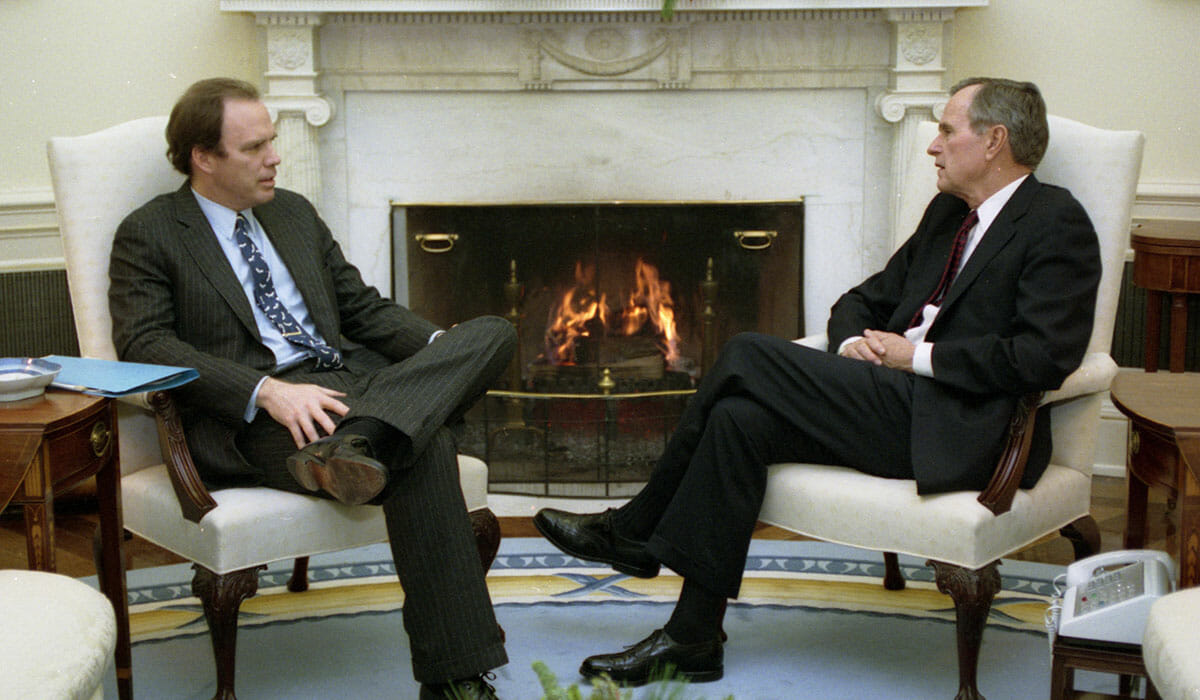 Meet Daily Point of Light Award honoree Gregg Petersmeyer. Read his story and nominate an outstanding volunteer or family as a Daily Point of Light.
During his inaugural speech in 1989, President George H.W. Bush invoked his vision of a "thousand points of light," which symbolize "all the community organizations that are spread around like stars throughout the nation doing good." He promised his administration would reward the people and programs that are "brighter points of light." Bush fulfilled that promise in 1990 when he became the first president in American history to institute a daily presidential recognition program from the White House, awarding thousands with Daily Points of Light Awards for their extraordinary community service, and inspiring even more to volunteer in their own ways. But at the center of this effort was Gregg Petersmeyer, who served as the President's full assistant at the time and was founding director of the White House Office of National Service.
According to the New York Times, Gregg was the one who came up with the idea of picking a "daily point of light" to honor those who go out of their way to serve others. A map in his office was filled with color-coded numbered thumbtacks marking the different honorees: #3 Richard Andrew McDonough in Phoenix, Arizona, who organized hotels to donate vacant rooms to the homeless. #29 Duke Power Co. in Charlotte, North Carolina, for its employees' work as mentors in North Carolina schools.
Now, nearly 30 years after helping establish Points of Light, Gregg sits on the organization's board, and has stewarded its relationship with the United Kingdom government to continue the UK Points of Light Award through three successive prime ministers and its expansion to the Commonwealth Points of Light Award.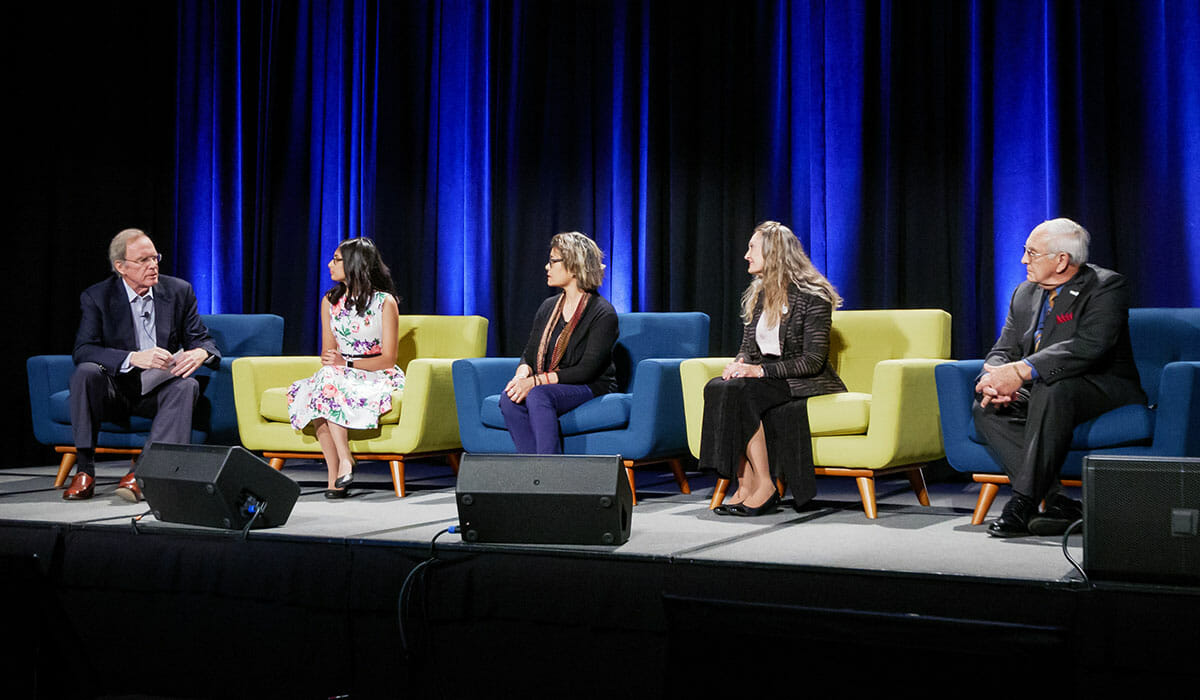 But Gregg's list of achievements and passion for service goes far beyond his work with Points of Light. He transferred his strength of finding the best in people he acquired with Points of Light to the business world, where he founded Personal Pathways, LLC. His company provides the early-stage enterprise technology product EffectiveTeams, which reveals a 360 degree view of an employee's strengths and skills so managers and team leaders can see that individual as more than their resume and help build a team that works more effectively with each other.
Ann Hackett, co-founder of Personal Pathways, has known Gregg for over a decade and described him as an extremely humble man who "is always focused on what he can do for others."
"Gregg has accumulated wisdom from a variety of different experiences. Experiences in the public, private, and nonprofit sectors. He has built businesses and organizations," Ann said. "But I think his real light shines from his incredible intuitive understanding of human beings. He believes the best in people and seeks the best in people."
John Gomperts, CEO of America's Promise, reiterated Ann's description of Gregg, adding that he is a "historic leader in the space for citizen service." In January, Gregg was tapped to serve as new Board Chair of America's Promise, an organization that provides children with "the five promises" they need to succeed. John remembered the moment former Chair Alma Powell asked Gregg to take her place.
"It was as if it had never occurred to him. He was dumbstruck, he flushed, and he just couldn't find a word," John said. "As obvious as it was to everybody else, it had never occurred to Gregg that Alma would tap him in that way. That tells you that Gregg, for a guy who's all in, he's never in it for himself."
Alma Powell, who now serves as Chair Emeritus of America's Promise, said Gregg's dedication inspires her and "in working with him, he makes you a better person" just by being involved in the things that he's involved in.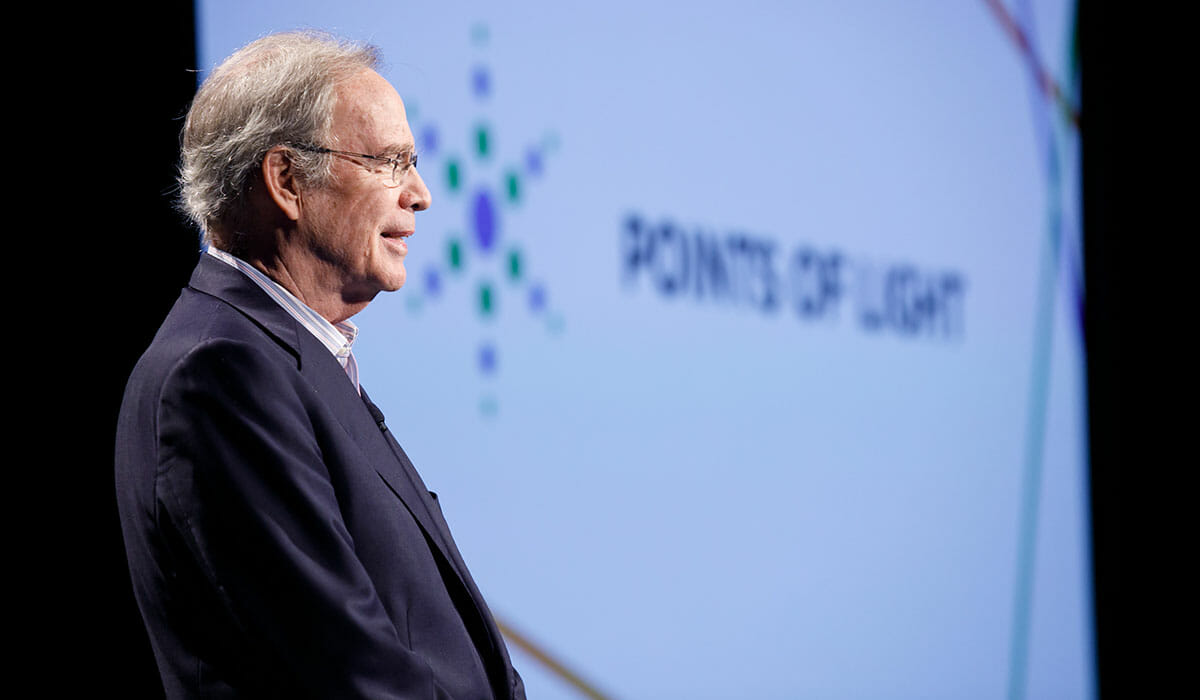 Gregg also serves on the national board of City Year — an education nonprofit organization dedicated to helping students and schools succeed — and as chairman of The Fitzie Foundation that rewards outstanding girls and young women from four schools in the Boston area attended by his first wife who died of cancer.
All that know him say there is no one more deserving of the Daily Point of Light Award than Gregg. This includes Points of Light Chairman Neil Bush who said, "Gregg is a volunteer, a great husband and father, he's a dear friend and an amazing point of light in the lives of so many."
Do you want to make a difference in your community like Gregg? Click here for local volunteer opportunities.
Share this post