Building Community, Helping the Hungry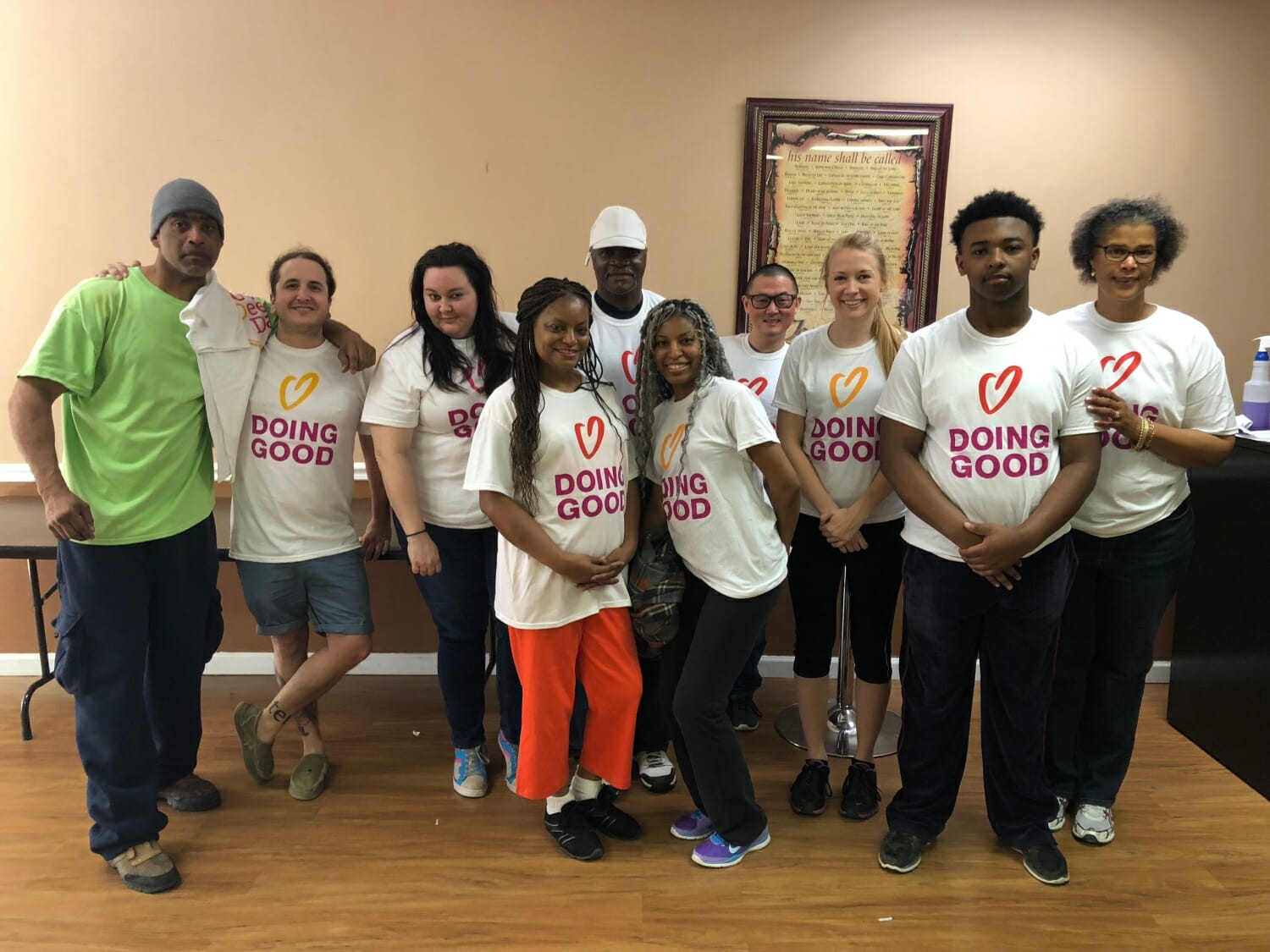 In 2017, Fleming Slone started volunteering as a way to get out and meet people in the community. Through HandsOn Atlanta, he began volunteering at the Atlanta Grace Community Food Pantry every Saturday. He became inspired to help solve the hunger issue within his Atlanta community.
He works with local grocery stores, as well as large corporations like Wal-Mart, Publix and Kroger to distribute groceries to feed hungry families. Last year, he helped serve more than 3,000 families.
In addition his volunteer work, he takes part in HandsOn Atlanta Civic Leadership, a year-long program to train non-profit leaders. Fleming participates in classroom learning on topics like fundraising and recruiting and then applies those skills to recruit and manage the volunteers for the project he is assigned to for the year.
We recently caught up with Fleming to find out why he thinks it is important for others to give back and what he has learned through his experience as a volunteer.
What inspired you to volunteer?
I signed up with HandsOn Atlanta as a way to meet new people and do new things. Through HandsOn Atlanta, I began to volunteer at the food pantry one Saturday. I enjoyed it so much; I kept going back every Saturday. Volunteering gave me a purpose.
Describe your volunteer role with Atlanta Grace Community Food Pantry.
Every Saturday, I lead the 20-30 volunteers involved in the distribution of the groceries. Depending on what types of food we have that day, we setup six plus stations and I manage each step of the process. One team signs in people receiving food, another gathers the cans for the order, then other teams handle stations for bread, desserts, vegetables, milk and the weighing of the orders for our records. I give each group an explanation of what they'll be doing and answer any questions along the way, helping to make sure volunteers have what they need, ensure that the process is going smoothly and that those receiving food have gotten what they need.
Why do you think it's important for others to give back?
I think it is important for others to give back because in the modern age we have lost a lot of connections to people who aren't like us. For me personally, getting out and doing something in a different community and being exposed to new people and new perspectives is worthwhile. Also, I think a lot of us have needed help at some point in our lives and it compels me to give back.
What's been the most rewarding part of your work?
The most rewarding part of my volunteer work has been the connections I have made. Not only are the connections with the volunteers at the food pantry special, but also the friendships I have developed with the people I am serving is doubly rewarding.
What have you learned through your experiences as a volunteer?
As a volunteer, I have learned how to adapt to hectic and unpredictable situations. We may plan to serve 50 people and then 95 show up. Sometimes we have volunteers who don't show up or volunteers who bring an extra friend. I've learned to adapt to the changing variables.
Are there any future partnerships, programs, or events that you are excited about?
Grace Community Food Pantry is open every Saturday for volunteers. We also do a Thanksgiving meal in November. Last year, we served 500 plus a Thanksgiving lunch and had people on site to do haircuts, manicures, blood pressure and HIV checks, as well as distribute clothing and healthcare items.
What do you want people to learn from your story?
Above all, I hope more people come to realize how deeply rewarding the experience of volunteering can be. Helping others in the community and taking on challenging issues is a tremendously gratifying experience and broadens your perspective on the world. By pushing myself to get involved I've learned a lot about the problems facing my community, made some great friends and become a better person along the way.
Want to make a difference like Fleming? Visit All For Good for local volunteer opportunities.
This post was written by Karen Cohen.
Share this post