California Teen Brings Music to Those Without Access
Meet Daily Point of Light Award honoree Daniel O'Grady. Read his story and nominate an outstanding volunteer or family as a Daily Point of Light.
Daniel O'Grady, a 17-year-old junior at Orange County School of the Arts, centers his life around music. As a longtime clarinet player, his acceptance to the school was a ticket to daily conservatory. He's in orchestra and a band chamber group as well. Much of his free time is filled with practice, the occasional video game and, of course, hanging out with his rescue dog, Bingo. While he's also interested in engineering, music is definitely a frontrunner for career potential.
In 2021, Daniel's friend, Hannah Cho, had the idea to create Empowering Arts and pulled Daniel and three other fellow musicians in to get things up and running. As a group, they use their passion for music to enrich people's lives through Empowering Arts. They put on performances for seniors with limited mobility, children with disabilities and the underserved, as they are groups that might otherwise not have access to live music, something that has shaped the lives of the volunteers who participate.
Daniel has personally played a key role in starting a music education program via small group lessons for an underserved elementary school and shares his knowledge with 3rd through 5th graders. Today, thanks to Daniel's focus on volunteer recruitment, Empowering Arts has expanded to include a visual arts committee as well.
What inspires you to volunteer? 
I think it's important that everybody has an opportunity to learn about music, to know what it feels like. I don't expect every student to love clarinet. I just expect them to experience it. And maybe one or two of them will find out they love it and pursue it. 
Describe your volunteer role with Empowering Arts.
The core goal of Empowering Arts is to bring the magic of the arts to our community. During COVID-19, our resources were put into performing for senior homes. They couldn't go out because of the virus. They didn't have access to live music, so we would volunteer our time on weekends.  
Last year, we teamed up with a local elementary school and we started doing small group lessons there. That's the part I like most about Empowering Arts. We have lessons every Friday, and we'll do performances on Saturdays and Sundays.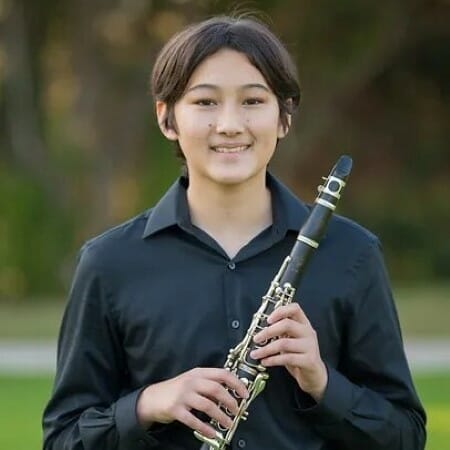 I perform, I teach and I'm the treasurer of the board. I'm also tasked with recruiting new volunteers. We started with the five of us, all musicians, and I think we've grown to something like 17 now. 
Why is music important to you, and how did you get introduced to the clarinet? 
I got introduced in elementary school by pure chance. It was a public elementary; the music program was really small and was supposed to be limited to strings. My first choice was the cello. By chance, my teacher was a winds major, and she convinced the board for that year to include clarinets and increase the budget. So, I got super lucky being able to learn clarinet, and I just think it's important that kids in our community get that chance as well.  
What's been the most rewarding part of your work? 
Just seeing the audience's smiles is so nice. We've been asked to return to several senior homes to perform again, because the residents are so happy. I guess that's all there is to it. It's just changing someone's day for the better. 
I'm also hoping that I've maybe sparked a passion in somebody. I don't get a lot of opportunities to change someone's day as a junior in high school. So much of my time is devoted to myself, setting up my own future, I forget about my community a lot. It's important for me to get out sometimes. 
What have you learned through your experiences as a volunteer? 
I've learned how privileged my life has been. Whenever I've wanted to learn something, I've had the chance to learn it. And whenever I wanted to see something, I've always had the time to see it. That's really driving me. There are so many people out there who don't have that.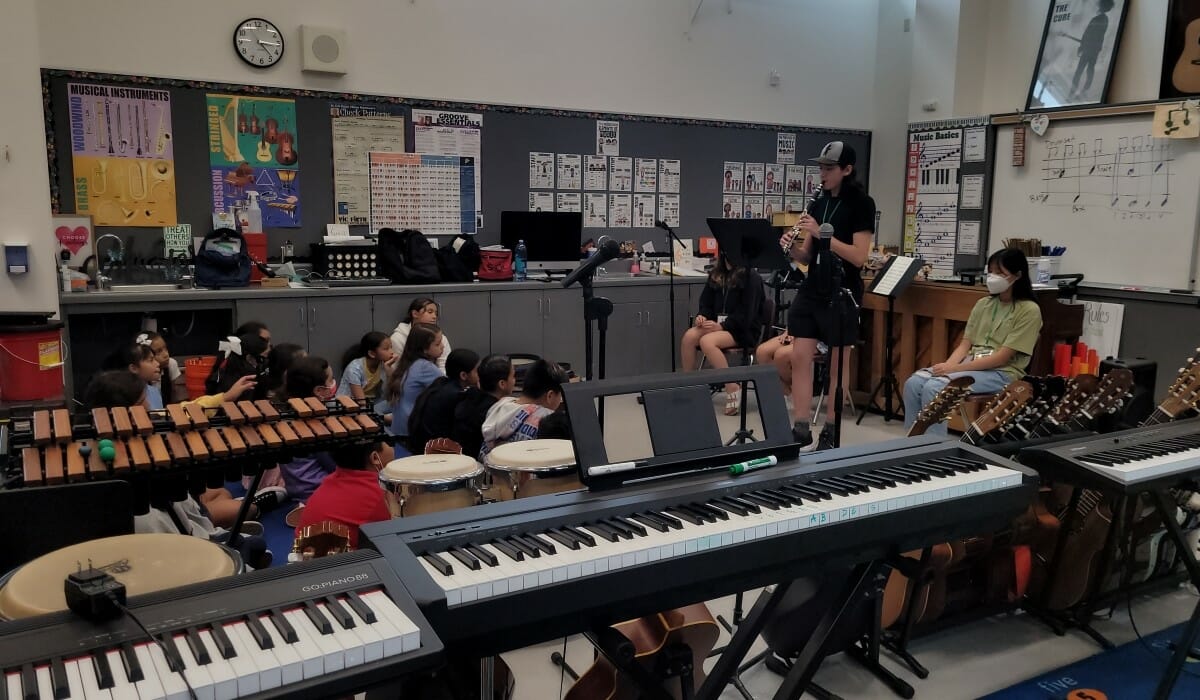 Where do you want the organization to go in the long-term?
The most important part about being a musician is performing. I've always thought it would be cool if I could expand to community ensembles. My first community ensemble outside of my elementary school, was this place called the Community Youth Orchestra of Southern California (CYOSC). It's completely free. I wouldn't have known about it if it weren't for my private teacher. And it's that performance experience that really got me on track to apply to Orange County School of the Arts in the first place.  
Why is it important for others to get involved in causes they care about? 
It's important that we remember how much we have, especially those with privilege. Also, I feel like if enough of us get involved in our community, maybe we can just understand each other a little better, so that maybe when I'm in a ditch, others will feel a little more compassion to help.  
What do you want people to learn from your story?
I want people to learn that it's really not that hard to help somebody else. You might see examples like a guy who gave his homemade food to 1000s of people, and it feels daunting. But it's really not that hard. Even if you're just picking up trash for one hour every weekend, you're still doing something, and that's worth something. 
Do you want to make a difference in your community like Daniel? Find local volunteer opportunities. 
Share this post