California Teen Starts Organization to Collect Much Needed Medical Supplies for Developing Countries.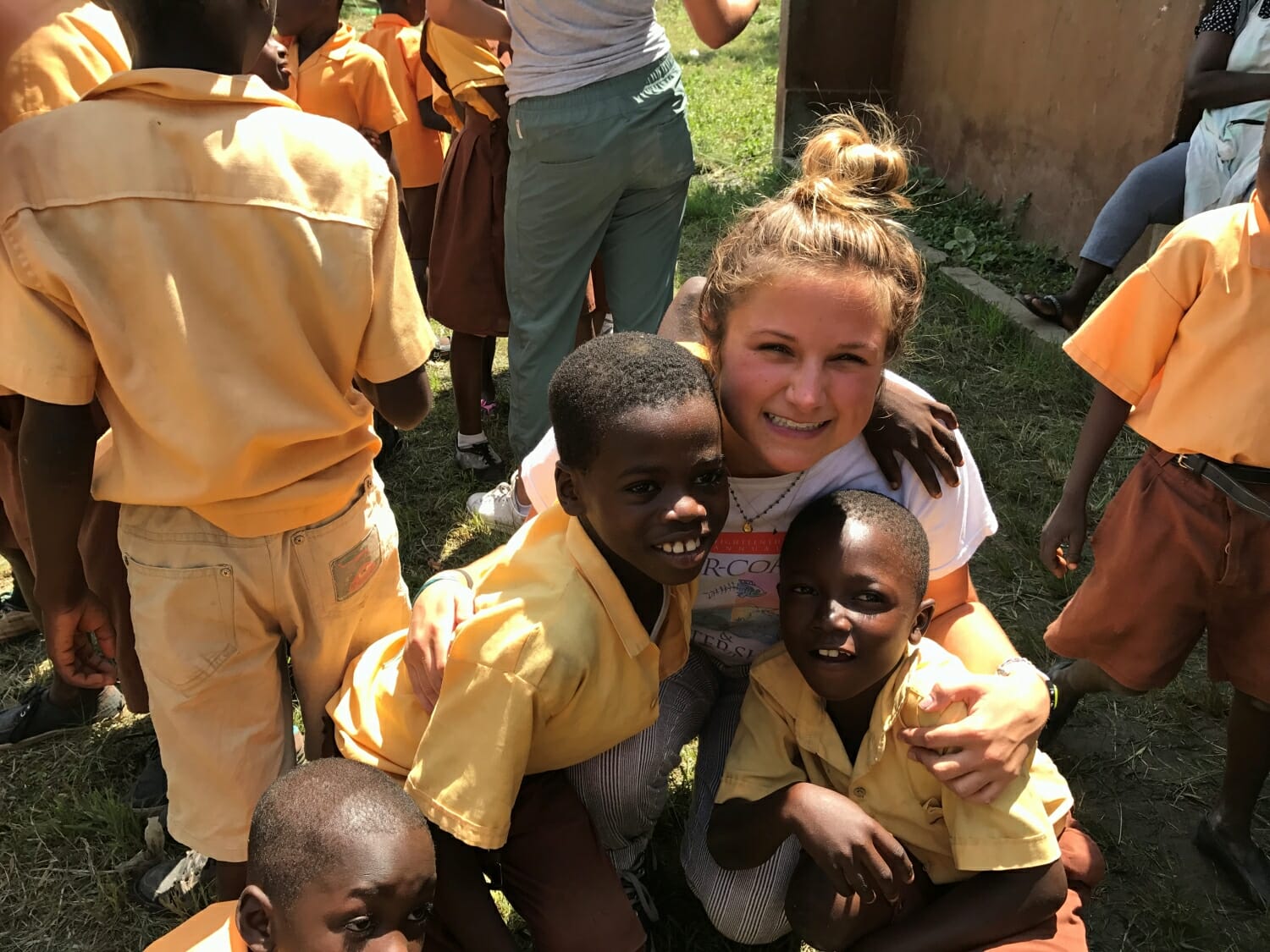 Fascinated with the selfless humanitarian work of Doctors Without Borders, 17-year-old Mission Viejo, California, resident Mai Griffith decided she wanted to make a difference of her own. Mai founded Hearts for Hearts Foundation, a nonprofit which collects medical supplies and delivers them to developing countries in need. Mai works throughout the year to secure donations for Hearts for Hearts and has spent the last two summers delivering these supplies and volunteering at local clinics in Sri Lanka and Ghana. Mai is making a difference in her community and is today's Daily Point of Light Award honoree. Point of Light Spoke to Mai Griffith about her work and her commitment to service.
What inspires you to volunteer?
I live a very fortunate life, and I feel that there a lot of people in the world that are not as lucky as I am for my health, family, and home. I have a big heart, and when I see all of the turmoil in the news, it isn't possible for me to sit around and not do anything.
Describe your volunteer role with Hearts for Hearts Foundation:
I started the foundation, and I am the CEO. I organize supply drives for medical supplies, hold fundraisers, and bring the donations to the developing countries. When I deliver the donations, I stay for two or three weeks and volunteer in medical clinics, hospitals, and camps.
What has been the most rewarding part of your work?
It is hard to say only one thing that is the most rewarding, but I can give an example. Last year when I traveled to Ghana, we worked in leprosy camps. One week we visited a camp, and I cleaned and treated the wounds of multiple people recovering from leprosy. A week later, we went back to the same camp and I saw the improvement in their wounds from treating them. To me, that was the most powerful and rewarding part of my work because I was able to see that my help actually did make a difference, and I am capable of helping.
What have you learned through your experiences as a volunteer?
I have learned countless lessons including acceptance of everyone, compassion, and care for everyone. I have learned the importance of living a simple life and that love is the most important aspect of human existence.
Are there any future partnerships, programs, or events that you are excited about?
I recently partnered with Western Digital and Accurate Background both of which I am very excited for. Western Digital held a supply drive and provided 25 volunteers to assemble first aid kits that I brought with me to Sri Lanka in July. Accurate Background has committed to a medical supply drive in September. This type of support from the community makes an enormous difference in the ability to help others. Without this kind of support, it would be impossible.
Why do you think it's important for others to give back?
I think it's important because of how privileged everyone is even for a simple thing like their health. In my experience, you don't need to have lots of money or things to give back, you just need love and desire for human connection.
What do you want people to learn from your story?
I want people, especially kids, to learn that you are never too young to do the things you dream of and no matter how young you are, if you have a desire to help or make some kind of change, it can be done.
Do you want to make a difference in your community like Mai Griffith? Visit All For Good for local volunteer opportunities.
Share this post